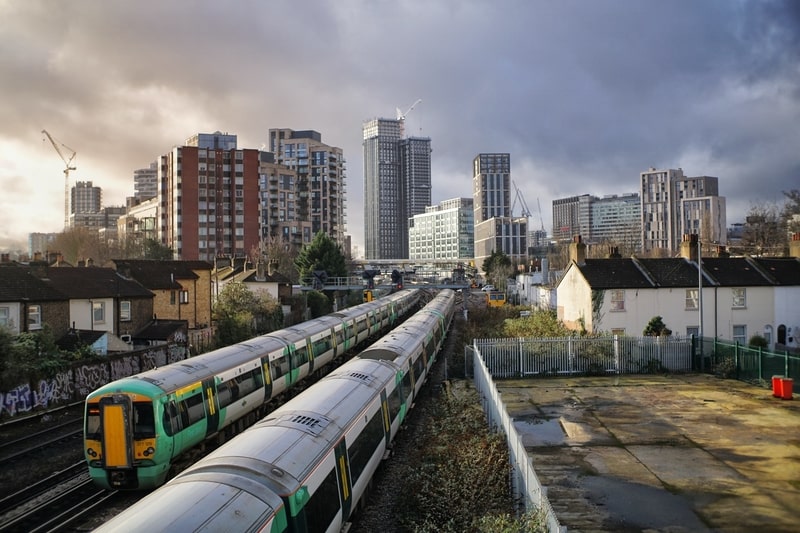 Cashing in on Croydon – without breaking the bank
We all want to make the most of our precious weekends whether you're looking for a bit of culture or just getting out into the fresh air. For many of us, this means heading into Central London with its crowds, eye-watering food & drink prices and expensive parking. If, however, you're looking for a more relaxed vibe, you may want to consider a trip to south London – Croydon.
Located less than ten miles from Charing Cross, Croydon is one of the biggest commercial districts outside of Central London – and offers several great attractions. This often-overlooked town has great shopping centres and open spaces and has been featured in TV and film favourites including Black Mirror – Bandersnatch, American Assassin and The Durrells. The following is our guide to things that you can do in Croydon absolutely free.
The culture stuff
Croydon is a treasure trove of museums for those looking for a bit of culture (or just to while away a rainy afternoon). Our favourites are:
RISE Gallery
This modern building on St George's Walk is home to some incredible contemporary, urban and post-war pop art. Dedicated to the local community, RISE is involved in some pioneering art projects and, features work by emerging and established artists. The museum is free to visit and is open from 10.30 am to 6 pm Tuesday to Friday, and 10.30 am to 4 pm on Saturdays. The museum also hosts the occasional evening event, details of which can be found on its website.
Where is it? 7-9 St George's Walk, Croydon, CR0 1YH
The Museum of Croydon
Located within the Croydon Clocktower, the Museum of Croydon is host to many exhibitions; including the full skeleton of an Anglo-Saxon man found in Purley (this exhibition finishes at the end of 2019). Other exhibits and curiosities include ceramics in the Riesco Gallery, fashion and transport exhibitions and free activities for families. This fascinating venue is free to visit and is open from Tuesday to Saturday between 10.30 am and 5 pm.
Where is it? Croydon Clocktower, Katharine Street Croydon, CR9 1ET
Croydon Airport Visitor Centre Museum
Although no longer operating, Croydon Airport was once the country's major airport and, the only place offering flights in and out of Great Britain. The airport itself closed in 1959 but, in 2019, visitors can learn about its history during peace and wartime at this incredible museum. The visitor centre is only open on the first Sunday of every month and is free to visit between 11 am and 4 pm.
Where is it? Airport House, Purley Way, Croydon, CR0 0XZ.
The historic stuff
When it comes to historic buildings, Croydon gives London a run for its money. Here are just two of the best landmarks to visit for free in Croydon.
Croydon Minster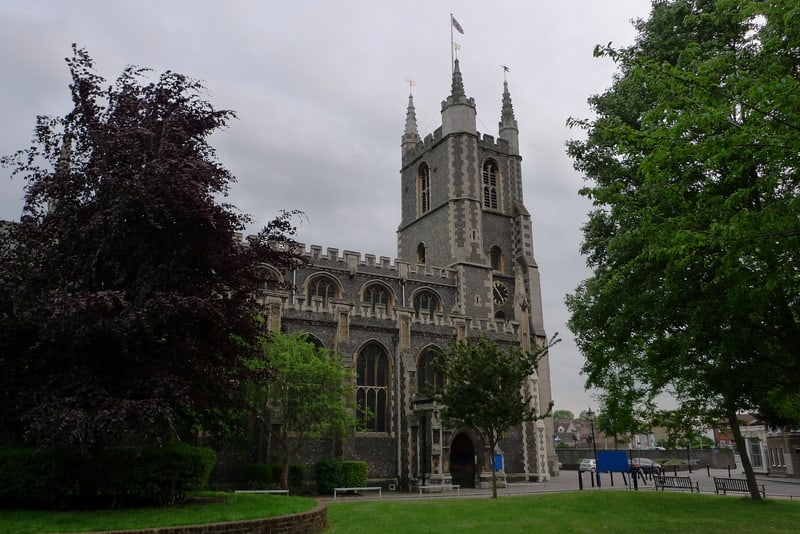 Built in AD 809 as a parish church, Croydon Minster is the burial place for six Archbishops and is mentioned in the Domesday Book. An impressive medieval structure which is dedicated to John The Baptist, the Minster holds a number of events throughout the year, including tours and musical concerts. The Minster is free to visit Monday to Wednesday between 10 am, and 4 pm and, between 10.30 am and 1 pm on Saturdays. During June's Heritage Open Weekend, the Minster organises tours which allow visitors to explore the 125-foot tower, bell room and clock.
Where is it? Church Street, Croydon, CR0 1RN
Shirley Windmill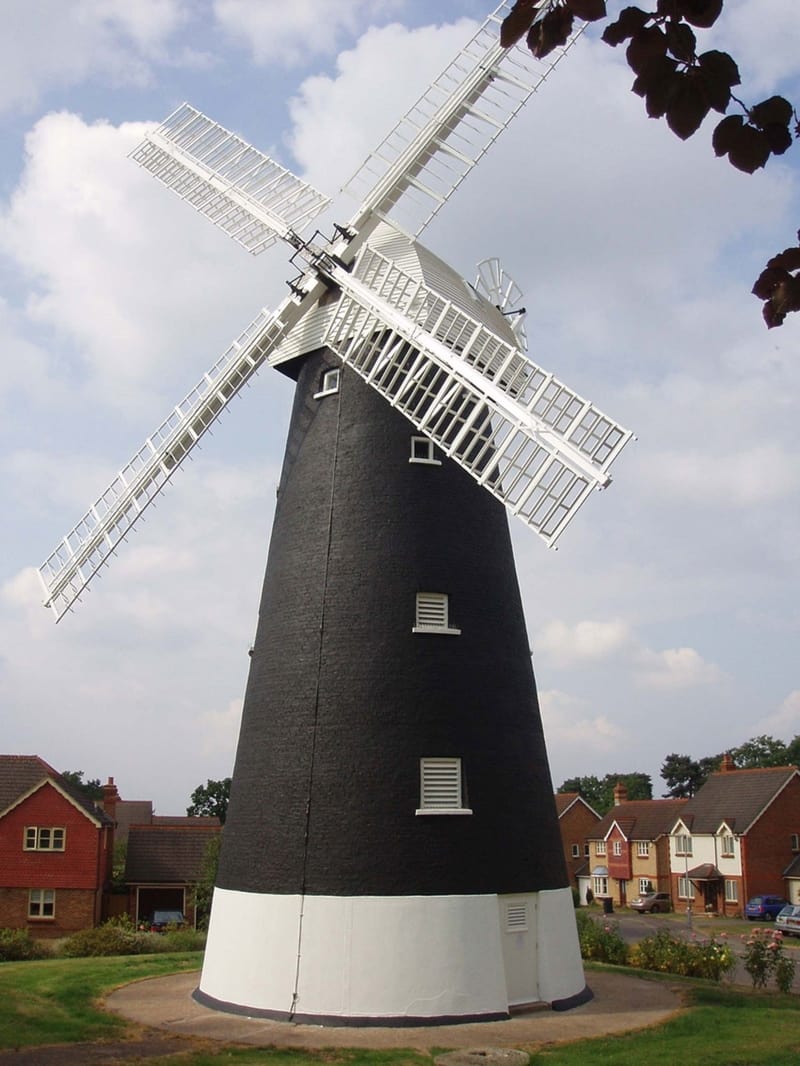 One of only four windmills still open to the public in Greater London, Shirley Windmill is an impressive site to check out and visitors can explore the inside of the structure – including some of the original machinery – on special open days. Guided tours of the mill are available on the first Sunday of the month (June to October) and, on National Mills Day (May) and Open House London Day (September).
Where is it? Postmill Close, Shirley, CR0 5DY.
The great outdoors stuff
Now's the perfect time to take advantage of those sunny Autumnal days before the big freeze descends and, Croydon is home to a number of outdoor venues and activities. Here are some of the best:
Coombe Wood
A protected Green Flag site, Coombe Wood features ornamental gardens, a pond and waterfall and, its piece de resistance, a giant staircase. Perfect for a walk on a dry, sunny day, Coombe Wood is free to enter and, visitors can visit the on-site tea-room or bring a picnic with them.
Where is it? Coombe Lane, Croydon, CR0 5RE
Lloyd Park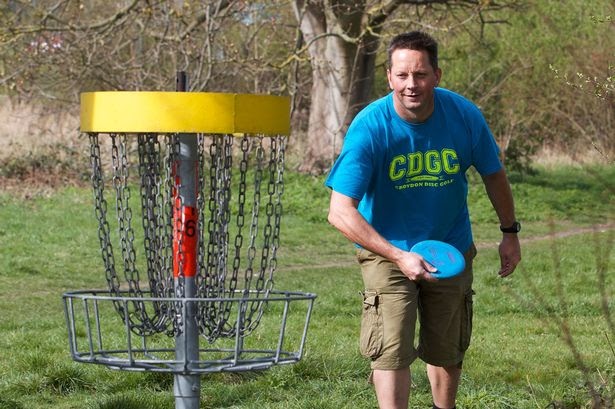 This 114-acre park, just a stone's throw from Croydon city centre, offers tons of activities as well as open space for walking or relaxing. The park is famous for its Disc Golf (not strictly a freebie as it the price is £2 for discs with an £8 returnable deposit) and, an orienteering course – a geocaching course using specially drawn maps and a compass.
Where is it? Coombe Road, Croydon, CR0 5SP
The Wandle Park
Created for walkers and cyclists, The 12 mile Wandle Trail makes its way through Waddon Ponds through to the River Thames and is mostly traffic-free. Starting at East Croydon station, walkers can follow the trail, stopping to admire the scenery (and enjoy a cup of tea) along the way.
Where is it? East Croydon Station, Station Approach, Croydon, CR0 1LF
South Norwood Park
A 47-hectare green space, South Norwood Park provides some area for outdoor activities as well. Historically, it was a forest which was subsequently cut out due to the turbulent history of the place. Nowadays it has a large playground and an abundance of wildlife. Because it's a local nature reserve with a multitude of habitats, it's a great spot for observing the fauna
Where is it? 193 Albert Rd, London SE25 4NE, United Kingdom
Street Art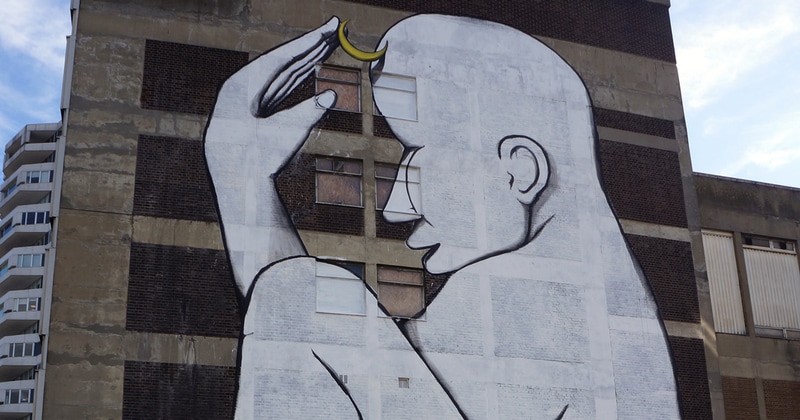 As well as its thriving town centre, Croydon is known for some of the best street art in Britain, thanks partly to the Croydon Mural Project launched in 2015. From Croydon town centre, take a walk through the streets – paying particular attention to the areas around Surrey Street and St George's Walk where you can spot original artwork on walls, fences shutters and roofs. Surrey Street is also home to infamous artist, Banksy's, shop, 'Gross Domestic Product'.
Where is it? Surrey Street, Croydon, CR0 1RJ
Surrey Street Market
Surrey Street Market's records date back to the 13th century, making it one of the oldest markets in London. Just because it's a street market doesn't mean that it can't be paid a visit even if you're not going to buy anything. It's still a pretty interesting place to see when strolling by, admiring the nearby works of street art.
Where is it? Surrey St, Croydon CR0 1RG, United Kingdom
If you've never considered a visit to Croydon, there's no better time – with so much to do and see, one stop will never be enough.