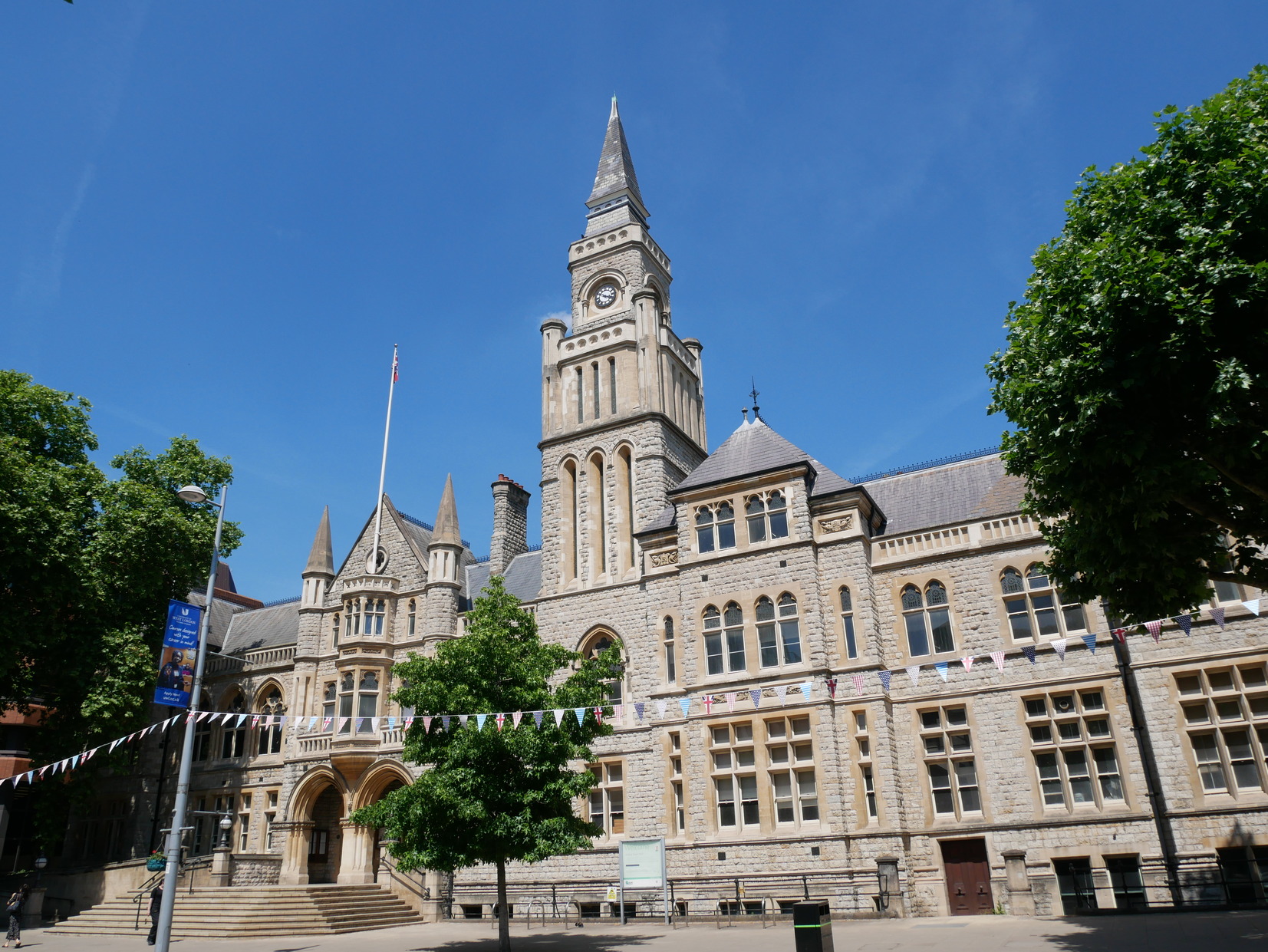 Ealing, often referred to as the "Queen of the Suburbs," is a vibrant and culturally diverse neighbourhood in West London. Stretching from the edges of Chiswick to Northolt, it offers a harmonious blend of green landscapes and urban living, making it a popular spot for both families and working professionals. The area is steeped in history, with archaeological finds suggesting that settlements have existed here for over 7,000 years. In the 1800s, Ealing transitioned from farming land to a sought-after residential area for wealthy Londoners seeking respite from the industrial city.
The neighbourhood is characterized by its mix of quality properties, excellent transport links, and a variety of amenities. Ealing is home to several outstanding primary and secondary schools, a plethora of restaurants offering diverse cuisines, and shopping centres catering to different tastes. The area also boasts numerous green spaces, including the expansive Ealing Common, providing residents with ample opportunities for outdoor activities.
Ealing's cultural scene is vibrant, with a rich artistic heritage dating back to the 1950s when the iconic Ealing Studios produced some of the best comedy classics of British cinema. The studios continue to be a hub for film and television productions, contributing to the area's artistic atmosphere. The borough also hosts community theatres and cultural venues, offering a range of performances and artistic activities.
Overall, Ealing offers a balanced lifestyle with its combination of historical charm, modern amenities, green spaces, and cultural richness, making it a desirable place to live in London.
Ealing Travel
Ealing, located in West London, boasts a well-connected transportation network, making it a convenient district for both residents and visitors. The area is served by Ealing Broadway Station, serving Central and District lines, which is a major hub for both trains and buses and is just a minute walk from Ealing Broadway. Nearby tube stations include West Acton, a 25-minute walk away, and Ealing Common, which is a 30-minute walk from Ealing Broadway. Additionally, West Ealing train station is accessible within a 19-minute walk.
For bus services, Ealing Broadway is serviced by numerous bus routes, including E2, E7, N7, E8, N11, A40, N40, 65, N65, E9, 297, 112, 226, E1, E10, SL8, E11, N83, 207, and N207. These buses connect those living in Ealing to various destinations such as Greenford Broadway, Brentford, Oxford Circus, Northolt, Ruislip, Hounslow, Whitehall, Heathrow Airport Terminal 4, Kingston, Chessington, Yeading, Willesden, North Finchley, Golders Green, Northolt, Islip Manor, White City, Ealing Hospital, Hayes By-Pass, and Holborn.
Whether you are heading to the airport, hospital, stadium, grocery store, mall, coffee shop, school, college, or university, Ealing's comprehensive public transportation network ensures a smooth and convenient journey.
Ealing on a Map
Ealing is a district of West London, England, located 7.9 miles (12.7 km) west of Charing Cross. It is one of the major metropolitan centers identified in the London Plan and is a significant commercial and retail center with a developed night-time economy.
Geographically, Ealing is situated in the London Borough of Ealing. It is bordered by several areas including Acton and Chiswick to the east, Hanwell to the west, Brentford to the southeast, Greenford and Perivale to the northwest, and Southall to the west.
Regarding its distance from notable locations in London, Ealing is approximately 12.7 km away from Central London (Charing Cross) and around 21 km away from London Bridge. The distance can be covered by various modes of transportation including trains, buses, and cars, with the travel time varying depending on the mode of transport and traffic conditions.
Who Lives in Ealing?
Ealing, a vibrant borough in West London, is home to a diverse population of around 341,000 residents. The community is characterized by its multiculturalism, with people from various ethnic backgrounds cohabiting in the area. The borough is known for its strong economy and cultural richness, hosting numerous festivals and events that celebrate its diversity.
The family model in Ealing is diverse, with a mix of single-parent households, couples, and extended families. The area experiences a moderate crime rate, with authorities actively working to ensure the safety and well-being of its inhabitants. The residents of Ealing enjoy a high quality of life, benefiting from the borough's amenities, green spaces, and cultural offerings.
Renting and Housing in Ealing
In the charming and diverse borough of Ealing, prospective residents will find a mix of architectural styles and a range of housing prices. The average price for property in Ealing is approximately £635,679 as of September 2023, showcasing a slight rise over the last three months. Delving deeper into the property types, flats are on average priced at £475,000, terraced houses at £800,000, semi-detached houses reach around £1,000,000, and detached houses stand at a notable £1,500,000.
Ealing's architectural landscape is a blend of the old and the new, featuring Victorian and Edwardian buildings alongside modern developments. Known as the "Queen of the Suburbs," Ealing holds a special place in the film industry with its renowned film studios. The borough is not just architecturally rich but also culturally vibrant. It hosts a thriving arts scene with local theatres and art galleries, and the annual Ealing Jazz Festival is a significant attraction, drawing visitors from across London. The cultural diversity and artistic flair of Ealing contribute to its appeal as a residential area.
Ealing Schools
Busy Bees at Ealing Common, Crusader Hall, Woodgrange Ave, London W5 3NY
La Chouette School Ltd, 17 The Mall, London W5 2PJ
Clifton Lodge Preparatory School & Nursery, 8 Mattock Ln, London W5 5BG
St Matthews Montessori School, Saint Matthew's, N Common Rd, London W5 2QA
Avenue House School, 70 The Avenue, London W13 8LS
Grange Primary School, Church Gardens, London W5 4HN
Oaklands Primary School, Oaklands Primary School, Oaklands Rd, Ealing W7 2DP
Fielding Primary School, Wyndham Rd, London W13 9TE
St John's Primary School, Green Man Gardens, London W13 0SE
Christ The Saviour Primary School, The Grove, London W5 5DX
Christ the Saviour CE School, Christ Church CE School, New Broadway, London W5 2XA
Local Amenities and Things to do in Ealing
Ealing, once a quaint rural village in West London, has transformed into a vibrant and multicultural urban borough, brimming with a diverse array of attractions and activities. From tranquil parks and engaging art programs to shopping centers and historical museums, Ealing offers a rich tapestry of experiences for both locals and visitors. Here are some of the top amenities and attractions that make Ealing a must-visit destination:
Walpole Park
Walpole Park, located behind the historic Pitzhanger Manor House, is Ealing's most stunning and essential recreational green space. The park features ornamental bridges, ponds, streams, a rose garden, 19th-century landscaping, a walled kitchen garden, fish ponds with a fountain, a serpentine lake, and a waterfall. Visitors can participate in volunteer gardening, bird walks, and educational activities. The park also hosts various annual festivals, including the Ealing Summer Festival, beer festival, and comedy festival.
Mattock Ln, London W5 5EQ, United Kingdom
OPEN Ealing
OPEN Ealing is a leading arts organization that fosters a sense of community by bringing together performers, art groups, artists, and locals through creative art programs. The contemporary art gallery showcases works of both emerging and established artists. OPEN Ealing organizes events, creative classes, art workshops, and wellbeing workshops suitable for all age and ability groups.
OPEN Ealing Arts Centre, Unit 14 School Ln, Dickens Yard, London W5 2TD, United Kingdom
Broadway Shopping Centre
Situated in central Ealing on Broadway, Broadway Shopping Centre houses a vast collection of shops and eateries, offering a diverse shopping experience. Visitors will find high street and individual stores, cafes, pubs, restaurants, salons, and banks. The shopping centre is also in proximity to the local and regional market, Southhall Market, where a variety of spices, jewellery, cosmetics, and fresh produce are available.
The Broadway, London W5 5JY, United Kingdom
Northala Fields Park
Northala Fields Park is a family-friendly destination offering a range of recreational activities. The park features four large conical earth hills, six fishing lakes, streams and wetlands, several playgrounds, and a visitor centre. The viewpoint on top of the tallest hill provides a 360-degree panoramic view of the surrounding area, including central London and Canary Wharf.
Westway Cl, Northolt UB5 6UR, United Kingdom
Musical Museum
The Musical Museum is a treasure trove for music enthusiasts, showcasing the history of recorded sound. The museum houses a vast collection of automatic musical instruments, including organs, reproducing pianos, orchestrions, self-playing violins, pipe organs, gramophones, and synthesizers. Visitors can explore three unique galleries, a concert hall, a shop, and a cafe, and enjoy guided tours offering practical demonstrations and informative narratives.
399 High St, Brentford TW8 0DU, United Kingdom
Pitzhanger Pantry
Located within Walpole Park, the Pitzhanger Pantry is a popular spot for visitors to relax and enjoy a variety of refreshments. The cafe offers a cozy atmosphere and a selection of delicious food and beverages, making it a perfect place to unwind after exploring the park's attractions.
Pitzhanger Pantry, Walpole Park, London W5 1DQ, United Kingdom
Ealing Festivals
Ealing is renowned for hosting a variety of annual festivals that celebrate arts, culture, music, and comedy. These festivals attract both locals and tourists, providing entertainment and showcasing the vibrant community spirit of the borough.
What is Ealing Like to Live in?
Ealing, stretching from Chiswick to Northolt, is a culturally diverse and popular area for both families and working professionals, offering a mix of quality properties, good schools, and excellent transport links. The borough is the third largest and fourth most culturally diverse in London, with over 100 languages spoken and significant Polish, Irish, and South Asian communities.
The average property price in Ealing is relatively high, but the area offers a variety of properties to suit different budgets, from flats and terraced housing in built-up areas like Acton to larger, detached properties in greener areas.
The borough is well-connected with thirteen tube stations, several train stations, and extensive bus services, making commuting and travel convenient. Ealing offers a range of shopping, dining, and recreational options, including Ealing Broadway Shopping Centre, international cuisine in Southall Broadway, and various gyms and parks.
The area is rich in culture and history, with Ealing Studios, Questors Theatre, and Pitzhanger Manor contributing to the local arts scene. Schools in Ealing are highly rated, with many earning 'outstanding' ratings from Ofsted, and the area is considered relatively safe, with a lower crime rate compared to some other London boroughs. Ealing, known as the 'Queen of the Suburbs' for its leafy landscapes, has a long history, with settlements dating back over 7,000 years, and continues to be a desirable place to live for many.
Move to Ealing with KKRemoval!
Making the decision to move to the vibrant and diverse borough of Ealing? Let KKRemoval assist you in making the transition smooth and stress-free! Specializing in house clearance and moving services, KKRemoval is well-versed in handling relocations within London, ensuring that your belongings are transported safely and efficiently to your new home in Ealing.
Whether you're drawn to Ealing's rich cultural tapestry, excellent educational institutions, or its blend of urban and suburban charm, KKRemoval is here to facilitate your move, allowing you to focus on settling in and exploring all that Ealing has to offer. Welcome to your new life in Ealing, with a helping hand from KKRemoval!