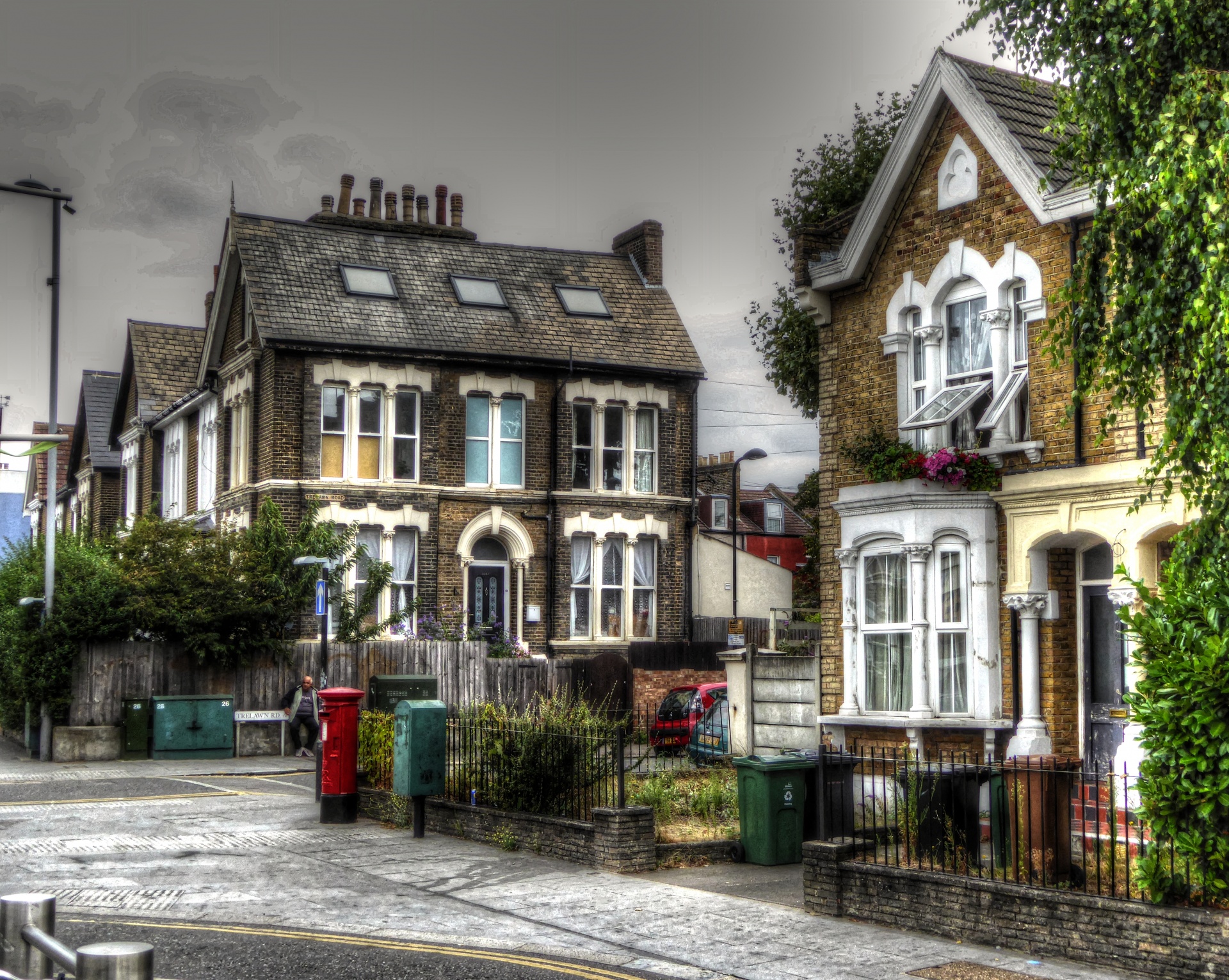 Surrounded by the wide open spaces of the Lea Valley and Hackney Marshes, Leyton is an east London suburb which is very much making its way up the ranks of desirable places to live. Leyton is a mainly residential suburb within the borough of Waltham Forest and is the birthplace of footballing icon, David Beckham.
50 shades of Leyton
Although Leyton hasn't been subject to a comprehensive regeneration project like many areas of London have, the local council has, nonetheless, worked hard in recent years to make the area more appealing. Some dull and neglected buildings have been revamped in bright colours and, local shopkeepers are being encouraged to bring their storefronts in line with Leyton's new image. In fact, this has been such a success that leaders from other London councils have been inspired by Leyton's makeover and have followed suit with their own boroughs.
The 'heart' of Leyton can be found at Leyton Technical, a pub situated in the old town hall which tends to get extremely busy at the weekends. Another point of interest is the Leytonstone Tavern, which is one of the most famous pubs around Leyton. Both of the pubs offer a wide selection of craft beers. Both are located near the high street, which makes access convenient.
Lay your eyes on Layton
Located on the high road, Leyton's small but perfectly formed town centre offers some great shopping, including the Leyton Mills Retail Park and plenty of trendy bars and restaurants including Marmelo Kitchen, a supper club and sustainable dining establishment. Vegetarians and vegans will also find plenty of choice in this trendy part of London.
As well as Leyton's metropolitan town centre, Coronation Gardens offers a haven of calm within the centre of town and, nature lovers can take advantage of nearby beauty spots such as Hackney Marshes. The Olympic Park is another spot worth mentioning. The town is also connected with the rest of London via the underground Leyton Central line. There's also the Leyton Midland Road rail station.
Home sweet home
As you would expect from an evolving part of east London, Leyton offers an eclectic mix of housing; from elegant Victorian townhouses to shiny modern apartments. While certainly not cheap, house prices in Leyton tend to be lower than other 'trendy' areas of the east end with a four-bedroom house going for around £648,000 or about £2136 per month if renting.
Transport in the area is also pretty plentiful with Leyton Underground Station and bus routes running into Stratford and central London on a regular basis.
While Leyton may not have the funky reputation of neighbouring Hackney, it's got a lot going for it (including cheaper accommodation and fewer bearded hipsters). As such, Leyton is most definitely on our 'one to watch' list for 2021.