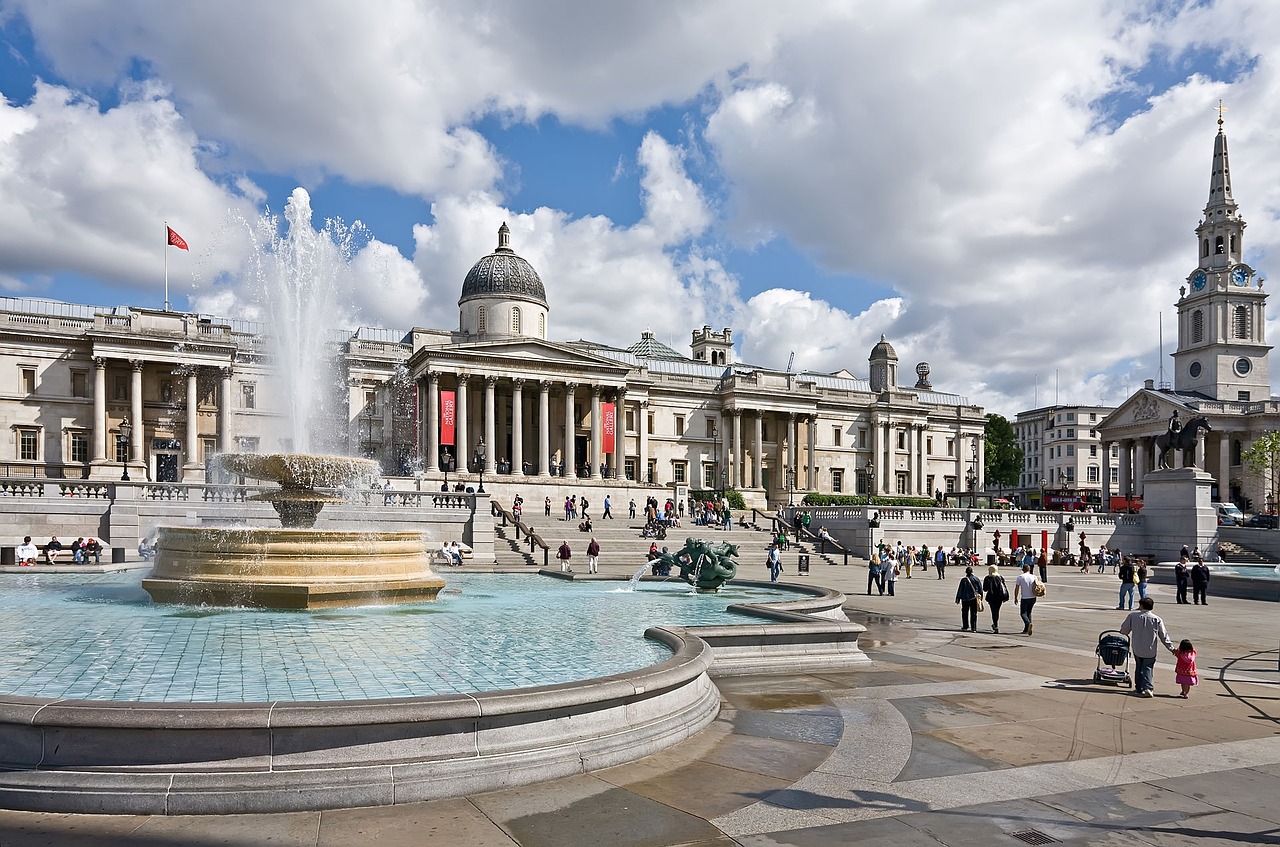 If you're a born Londoner or you've been here some time, you'll know that, in the past, Brixton had a less than desirable reputation. For those of a certain age, the name alone conjures up images of poverty, crime and the 1981 Brixton riots which resulted in 45 injuries to members of the public, 279 injuries to police officers and 56 police vehicles burned. Since those dark days, Brixton has undergone a number of reinventions including the area becoming a music lover's paradise in the 1980s.
If music be the food of love
In 1983, Simon Parkes breathed new life into the area when he opened The Brixton Academy on the site of The Astoria, a cinema first opened in 1929. Before long, people from all over the country were travelling to Brixton to see the likes of Rammstein, Iron Maiden, Bob Dylan, Sex Pistols, Diana Ross and Madonna. Brixton's new reputation as a musical mecca was the first step in a journey of gentrification which would put the area's troubled past firmly behind it.
Nestled behind Brixton underground station, you'll find Electric Avenue – the first ever market street to be lit by electricity in 1920. These days, Electric Avenue is an unremarkable street filled with a mixture of unremarkable shops, however, it's visited by thousands of tourists every year due to its connection with the Eddy Grant song of the same name. Grant says that he first became aware of the street while performing at The Black Theatre in Brixton.
A taste of the exotic in south London
Food has always played a major role in Brixton's history. In the 1970s and 1980s this corner of South London was surrounded by the aromas of spicy meat patties and Caribbean vegetables which were served by street vendors on almost every street. Jamaican cuisine has always been a theme in Brixton and, customers could buy fried dumplings, fried fish fritters and sweets 24 hours a day from street sellers like Clive, a stall holder known as Trumper. Trumper recalls that, back then, his stall was surrounded by chicken wire and wire mesh to protect him from those looking to rob him.
These days, Caribbean food still features heavily on Brixton's streets but, as you can imagine, things are now considerably more sophisticated. Three Little Birds on Coldharbour Lane (named, of course, after the Bob Marley song), serves up traditional cuisine such as curried goat and escovitch fish alongside modern fusion dishes like jerk hummus and mac n cheese. Just a stone's throw from Three Little Birds is Negril, a popular restaurant on Brixton Hill which sticks to traditional Caribbean and Jamaican dishes like Ackee, Ital and saltfish.
From patties to pizza
While you'll never go short of Caribbean food while strolling the streets of Brixton, this is certainly not all that's on offer in Lambeth's civic centre. These days, Brixton offers an eclectic mix of cuisines housed in trendy settings. Here are some of the best restaurants in Brixton:
Founded by Masterchef winner Tim Anderson, Nanban specialises in Japanese fusion and unique cocktails like lost In Translation and Brixton Spritz. Set in a beautiful building on Coldharbour Lane, the first floor of the restaurant boasts wall to wall windows for those who like to people watch as they dine.
Offering a touch of Alpine apres-ski in the heart of Brixton, Alpes can be found at the top of a staircase within Pop Brixton. The brainchild of the legendary Raclette Brothers, Alpes serves up comfort food like fondues, tartiflettes, rostis and fried baby potatoes.
Opened in 2015 by Margaux Aubry and Joe Sharratt, Naughty Piglets is a modern European bistro and grill serving euro favorites like grilled octopus, burrata and pork belly alongside natural wines.
Pizza lovers won't go hungry in Brixton as there's plenty on offer. Head to Pizza Brixton on Brixton Hill for artisan pizza set in smart surroundings.
If you're looking for something out of the ordinary, The Clink Restaurant on Jebb Avenue offers an arresting experience. Serving traditional European cuisine, The Clink is an eatery with a difference as its staffed entirely by inmates of Her Majesty's Prison. The Clink offers prisoners, who live on the premises, the opportunity to gain skills and qualifications to help them gain a career on their release.
Best Restaurants in Brixton Village Market
The Brixton Village Market is home to plenty of different culinary experience opportunities. Here are some of the best:
Kaosarn
This Thai restaurant has been critically acclaimed as one of the best street food places in the area. Belonging to one family, Kaosarn has long traditions with Thai cuisine. If you're keen on Thai food, Kaosarn delivers – I'd call it one of the best in London.
Mama Lan
Mama Lan offers a taste of traditional Chinese cuisine. Noodle soups, Dim Sum, bubble team and excellent salads – you name it. They prepare their own sauces, too, which are some of the best.
Okan
If you want a taste of Japanese soul food, Okan is the place to go to. It's situated in a lovely tiny canteen, repurposed into a restaurant from an old industrial room. Okan proves that delicious Japanese food doesn't have to be limited to sushi.
In a far cry from its troubled past, these days Brixton is a cosmopolitan centre of cool with some perfect popups, chic cocktail bars and a plethora of art galleries and music venues. Testimony to Brixton's transformation is the number of famous faces who, over the years, have chosen to call Brixton home including David Bowie, Sharon Osbourne and popular singer, Adele.
As you can imagine, as Brixton's reputation began to soar, so too did its house prices. In 2020, flats in Brixton sell for an average of £454,030 with terraced properties going for about £887,684. So, if you're planning to rock down to Electric Avenue during your next house move, you may want to start saving well in advance to meet these escalating prices.