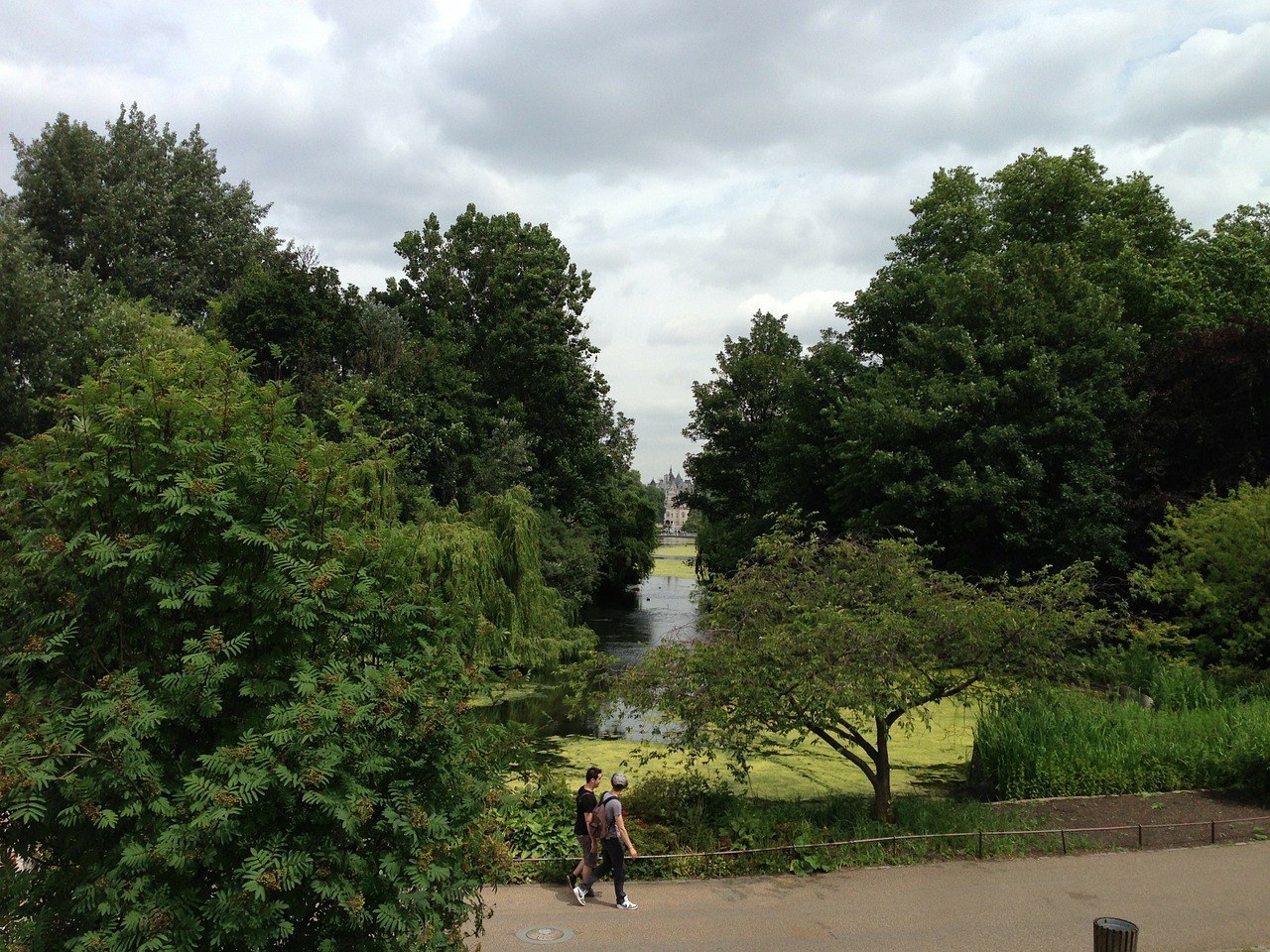 Tucked away in Zone 5 on the Metropolitan Line, London Borough of Harrow has given the world a considerable amount of talent including Lord Byron, Vivienne Westwood, W.S Gilbert and more modern names such as Dev Patel.
Immortalised by Poet Laureate, Sir John Betjeman in his Metroland film, Harrow offers the perfect combination of culture, shopping and great restaurants and bars, including the legendary music venue, Trinity.
The most visible church
Anyone who travels to Harrow on the tube will know that the first glimpse of the borough is the tall spire of St Mary's Church which overlooks the town from Harrow on the Hill. Dating back to 1094, St Mary's was a favourite of Lord Byron who used to recline on top of a tomb in the churchyard as he composed his works. His young daughter, Allegra is buried in the churchyard.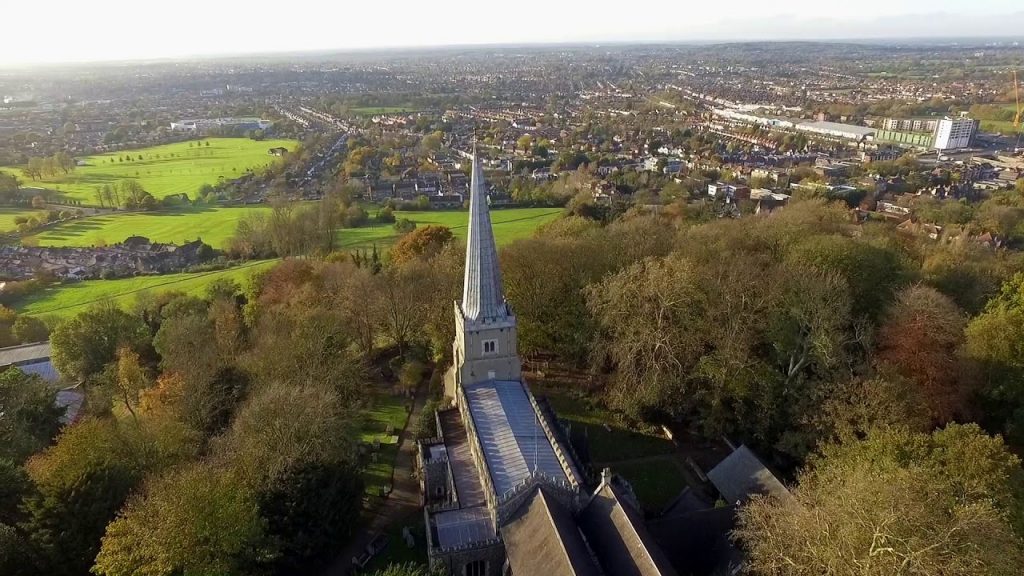 Grim's Dyke
This curiously named building is now a Best Western hotel and restaurant but, its past was a little more colourful. Purchased in 1890 by composer, W S Gilbert (one half of the infamous duo, Gilbert & Sullivan), the building remained the family home of the Gilberts until his death in 1936 when the stress of rescuing a stranded swimmer from his lake caused Gilbert to suffer a fatal heart attack.
After Gilbert's death, the building was acquired by Middlesex County Council and used as a tuberculosis hospital as well as, rumour has it, a secret base during the second world war.
Having changed hands several times, Grims Dyke has been the location for countless films and television programs including Doctor Who, Sliding Doors, Little Britain and, during the 1960s, countless Hammer Horror films.
Britain's first motor accident?
Take a stroll up to Harrow on the Hill and, before you reach the modest parade of shops and restaurants, you'll come across a plaque which claims to be the site of 'the first recorded motor accident in Great Britain involving the death of a driver'. This refers to the death of 31 year old Edwin Root Sewell who was driving down Grove Hill at some speed when his front wheel collapsed, throwing all six occupants out of the car. While four passengers escaped with only minor injuries, Sewell was killed instantly and a passenger, Major Ritchie died later from a fractured skull.
Another famous accident was the 1838 Harrow rail accident which resulted in a railway guard, Thomas Port, dying from severe blood loss after losing both of his legs. This tragic event was also one of the firsts and it had raised awareness of the dangers of working with railways.
Harrow School
Just across the road from the site of the tragic motor accident, you'll find the magnificent Harrow School. With its breathtaking architecture, the independent school is the focal point of Harrow on the Hill and, over the years, Harrow School students have included James Blunt, Winston Churchill, Benedict Cumberbatch, James Dreyfus, John Profumo and, of course, Lord Byron.
Like a throwback to another time, the distinctive design of the school is matched the students themselves who are still required to wear tailcoats and boaters as part of their uniform.
John Lyon School
Another popular independent school in Harrow is the John Lyon School. Because of its namesake, the school has long traditions reaching as far as 1572. It's closely partnered with Harrow School, and both of them have similar heritage – namely, John Lyon's principles.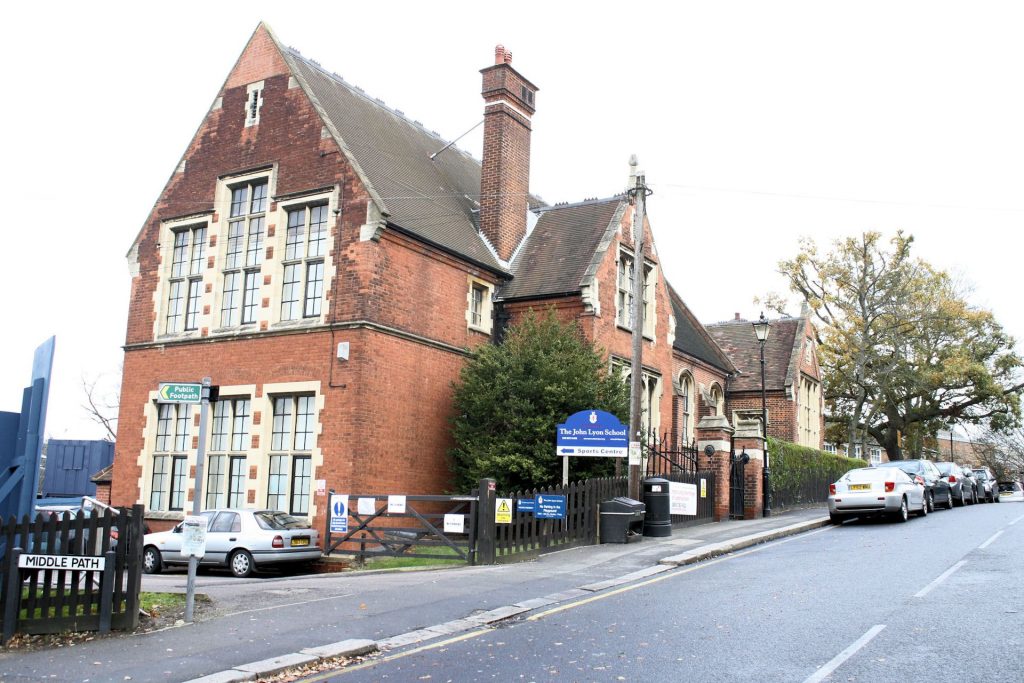 London's Zoroastrian population
While lots of London boroughs can boast some stunning churches, not many can claim to be home to London's Zoroastrian fellowship.
Harrow has over 80 places of worship and countless religions including Zoroastrianism; an ancient monotheistic religion dating back to 1500 BC in Iran. It's said that when Zoroastrians left Iran and fled to India, they were only permitted to enter the country on the condition that they did not try to convert anybody to their religion. This rule still holds today in the UK – which would explain that there are only 4100 Zoroastrians in the country. For London worshippers, the main place of worship is the Zoroastrian centre on Rayners Lane which, it is said, was often visited by iconic rock star, Freddie Mercury.
Caesar's ponds
While Harrow is known for being a metropolitan town, it also has some areas of natural beauty such as Caesar's Ponds, a series of man made ponds created in Roman times and which, according to mythology, were visited by Boudicca and her rebel army who camped in the area and drank from the ponds.
Usurp Art Collective
Harrow is also home to a public, contemporary artist-led gallery with inexpensive studios. Usurp Art provides professional support to artists in all media. This makes for an excellent way of promoting yourself and getting help in establishing a personal brand. If you or your children are keen on art, they won't be left alone. The place called the Usurp Art Gallery & Studios is open to anybody, anytime, and is quite affordable. It's based in the bohemian part of Harrow – in the West.
Far enough from the hustle and bustle of the city to be peaceful but just a mere 20 minutes on the tube from Baker Street station, Harrow is a great place to raise a family.
Housing in Harrow isn't particularly cheap but is certainly a far cry from the prices of central London. You can expect to pay about £1195 per month for a two bedroom flat with sales of two bedroom houses starting at around £520,000.
Harrow also has some pretty good transport links with tube lines in North Harrow, South Harrow, West Harrow, and Central Harrow and, national rail services from Harrow on the Hill and Harrow & Wealdstone rail stations. As far as amenities go, the Northwick Park hospital provides top-level healthcare. Plenty of shopping centres, schools, and recreation areas, such as Harrow Weald's landscape, are available as well.