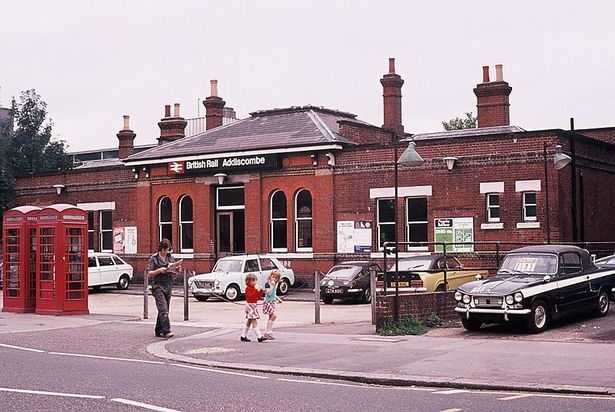 Addiscombe is a small neighbourhood in the borough of Croydon, located just to the east of central London. The name comes from Addiscombe Place, which was built in 1703 by William Draper who was the son-in-law of John Evelyn. Later, it turned into a military seminary, which was modified into private apartments. Despite its relatively small size, Addiscombe has a lot to offer residents and visitors alike.
The high street is home to a variety of independent local shops, including a greengrocer, butcher, and several cafes. There are also several parks and open spaces in the area, perfect for getting some fresh air. Addiscombe may not have as many transport options as some of its neighbouring areas, but it's still just a short tram ride away from East Croydon, where you'll find everything from trains and buses to shops and restaurants.
So whether you're looking for a quiet place to call home or a base for exploring all that London has to offer, Addiscombe is definitely worth considering.
Addiscombe Travel
If you want to get to Addiscombe, there are a few options available. The first option would be taking a tram to Addiscombe station, the site of the former Bingham Road, which is located in the heart of the area. You can also take a train and get off at East Croydon station and explore the area from there. You can also choose the following buses to get to Addiscombe: 130, 289, 312, and 367.
Addiscombe on a Map
Addiscombe is located in south London, within the London Borough of Croydon. It is about 3.5 miles South of Crystal Palace. The area is located over 10 miles away from London. If you are looking at a map, Addiscombe is located on the southern edge of London.
Who Lives in Addiscombe?
If you're looking for a diverse and vibrant community, look no further than Addiscombe. This bustling town is home to 11,463 people from all walks of life. You'll find young families, students, retirees, and everyone in between. And with a population that's almost evenly split between males and females, there's sure to be someone for everyone.
The population is relatively young, with nearly half of residents falling into the 18-64 age bracket. There is also a significant number of children under the age of 17.
Renting and Housing in Addiscombe
Addiscombe has a variety of homes including many smaller converted and purpose-built flats and all styles of houses including Victorian, Edwardian, modern, and newly built homes. The area is undergoing extensive regeneration, which has added even more housing options in recent years. Whether you're looking for a cozy flat or a spacious house, you're sure to find something to suit your needs in Addiscombe.
Addiscombe Schools
King Fishers Pre-School & Day Care Nursery – 159A Lower Addiscombe Road, Croydon CR0 6PW
Oasis Academy Shirley Park Secondary Phase – Shirley Road, Croydon, CR9 7AL
Woodside Primary School – Morland Road, Croydon CR0 6NF
John Wood School and Nursery – Dartnell Road, Croydon CR0 6JA
Fairfield School of Business – City Link, 2 Addiscombe Road, Croydon CR0 5TT
Things to do and Local Amenities in Addiscombe
Even though there is not much to do in the town centre of Addiscombe, the neighbouring areas have plenty to offer when it comes to amenities. Thanks to the great transport links, travelling to any of them is quick and easy. Here are some of the best local amenities:
Addiscombe Railway Park
If you're looking for a lovely little park to enjoy some peace or take in some stunning views, then Addiscombe Railway Park is definitely worth a visit. This small park is extremely well-kept and boasts an array of wildlife and beautiful scenery. It's also great for transport, with the tram stop right next door. Whether you're looking to go for a peaceful stroll or you're after a more energetic bike ride, this park is perfect. And if you're a photographer, you'll be in heaven.
32 Burnham Gardens, Croydon CR0 6NP
Ashburton Park
If you're looking for a great park with plenty of open space, Ashburton Park is definitely worth checking out. It's perfect for a jog or a long walk, and there are also football goals if you're feeling competitive. The park is fully wheelchair accessible, and it's very popular with locals – especially dog owners, as it's a great spot to walk your pup. There are benches dotted around if you need a break, and the whole park has a really lovely atmosphere. It's also conveniently located, so it's perfect for a quick picnic or an afternoon stroll.
32 Tenterden Road, Croydon CR0 6NN
Millers Pond
If you're looking for a peaceful place to unwind and enjoy some time outdoors, Millers Pond is the perfect spot. This small park, located in the middle of a residential area, is loved by the locals for its relaxing atmosphere and beautiful surroundings. The pond is home to ducks, geese, coots, moorhens, and other birds, making it a great place for birdwatching. And the park is well-kept by volunteers who work tirelessly to maintain its beauty.
Millers Pond, Croydon CR0 8PN
Croham Hurst Woods
Croham Hurst Woods is a gorgeous ancient woodland located on a hilltop, with free parking available nearby. The woods are rich in oak and beech trees and offer stunning views at the top. Visitors can enjoy the peaceful atmosphere and feel close to nature without feeling overwhelmed by human presence. Croham Hurst Woods is an excellent choice for a hike or walk, offering a serene and calming experience. Additionally, the woods are nestled alongside a golf course, adding to their beauty.
Upper Selsdon Road, South Croydon CR2 7BL
Museum of Croydon
The Museum of Croydon is a hidden gem located in London's Croydon Borough. The museum tells the story of the area through a series of exhibitions and displays, providing visitors with a fascinating insight into its history and culture. One of the most popular exhibits is the 'Bunkers, Bombs and Bad Times' display, which covers the period of the Second World War. The museum also has a section dedicated to the local music scene, featuring memorabilia from some of Croydon's most famous musicians. With something for everyone, the Museum of Croydon is well worth a visit.
1918 Katharine St, Croydon CR9 1RU
Dog & Bull
The Dog & Bull is one of Croydon's most popular bars, and for good reason. The atmosphere is electric, thanks to the lively music and the friendly bartenders. The drinks menu is impressive, with a wide selection of beers, wines, and spirits. And the food is simply delicious, with a focus on fresh, locally-sourced ingredients. Whether you're looking for a place to enjoy a few drinks with friends or to dance the night away, the Dog & Bull is a perfect choice.
24 Surrey St, Croydon CR0 1RG
What is Addiscombe like to Live in?
Addiscombe is a vibrant and welcoming community that offers residents a variety of shops, cafes, and amenities. The area is well-connected, with excellent transport links to the rest of London. Addiscombe is also home to a diverse population, making it a great place to live for people from all backgrounds. There are a variety of housing options available in Addiscombe, from apartments to stylish houses. Whether you're looking for a busy and lively community or a quiet and peaceful place to call home, Addiscombe is sure to have something for you.
Move to Addiscombe with KKRemoval!
If you're looking for a peaceful neighbourhood with beautiful homes and plenty of greenery, then Addiscombe is the perfect place for you. There's no shortage of things to do in this neighbourhood, so you'll never get bored. And when it comes time to move, KKRemoval will take care of all packing and heavy lifting to make your transition as quick and easy as possible, so that you can start enjoying what this area has to offer.