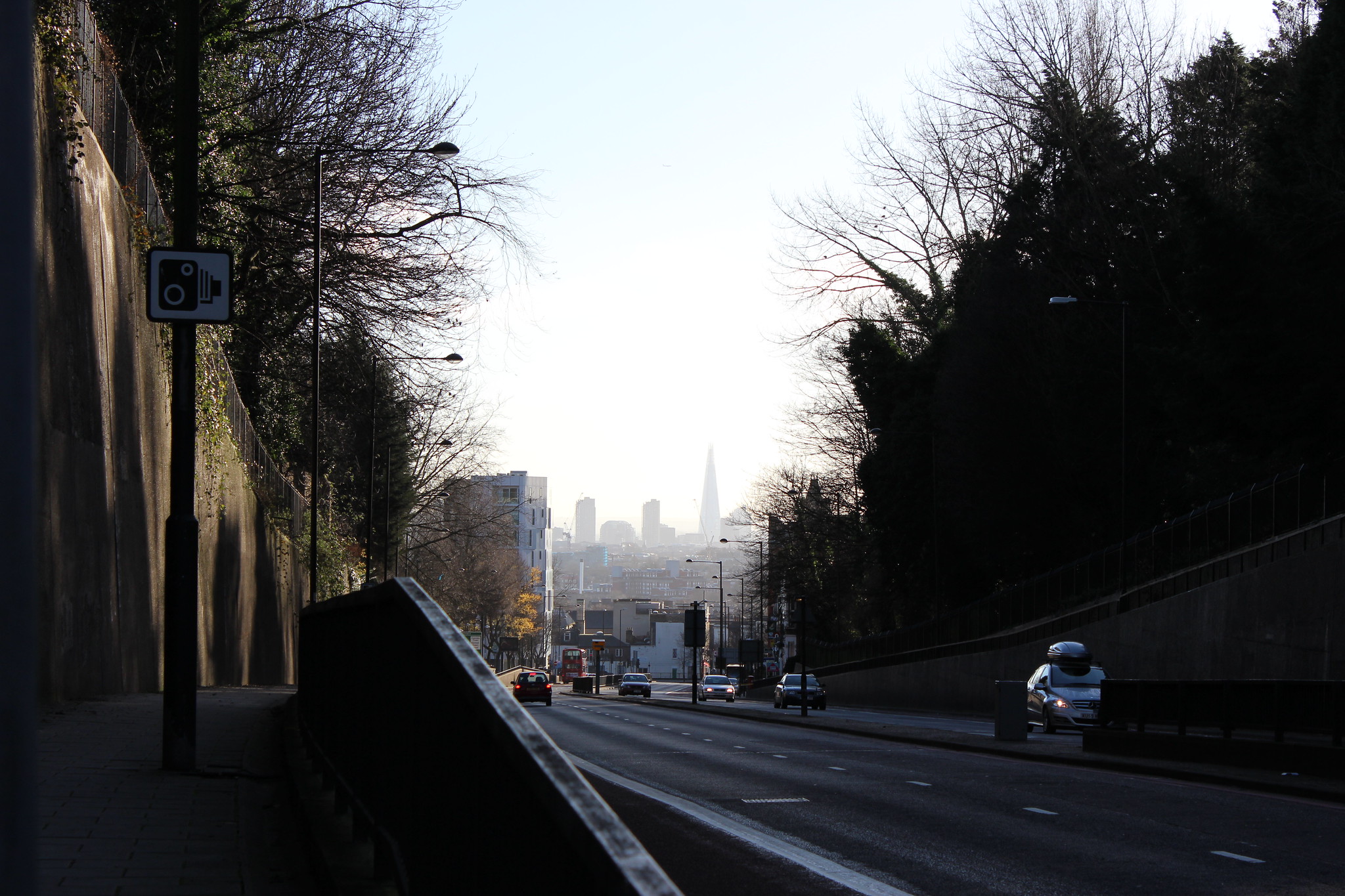 Archway is located in the north of the Central London neighbourhood that is part of the London Borough of Islington. It is located just north of Highgate and is well known for its lively High Street and conservation area. Archway is a great place to live for those who enjoy being close to the action but still appreciate a sense of community.
The neighbourhood is home to a diverse population, and there are plenty of shops, restaurants, and pubs to explore. The Archway tube station provides easy access to the rest of London, making it a convenient place to live. There are also several parks in the area, providing green space for residents to enjoy. Overall, Archway is a vibrant and welcoming area that offers something for everyone.
Archway Travel
If you're looking to travel to Archway in London, there are a few different options available to you, since this area has plenty of strong transport links connected to Central London. Archway is located in Zone 2.
The first option is taking the tube. The Archway tube station is located on the corner of Holloway Road and Junction Road, beneath the Archway Tower, which is the tallest office block in the area.
You can also take a train to get to Archway. The Upper Holloway Station, which connects to the Gospel Oak-Barking line, is located only about 400 meters from the tube station. The Northern line is served by the Archway station, which is located only about 15 minutes walking distance away from the King Cross.
If you want to take a bus, there are plenty of options available as well. You can use the following buses to get to Archway: 4, 17, 41, 43, 134, 143, 210, 263, 271, 390, and W5.
Archway on a Map
Archway is located in the northern area of the London Borough of Islington, about 3.8 miles north of Charing Cross. It's about 3 miles north of The Angel in Islington. Archway is around 5 miles away from Central London. If you are looking at a map, Archway is located right above Central London, towards the northern part of the city.
Who lives in Archway?
Archway has a population of over 31,000 people, with the average age being 33. This area is popular among young adults and professionals. Many families choose to move away from Archway since it can be difficult to find a bigger house in the area.
Archway is ethnically diverse, with a population of Black and Asian residents. Most of the residents were born either in the UK or Ireland, with smaller numbers coming from European and African countries. Overall, Archway's population is young and diverse.
Renting and Housing in Archway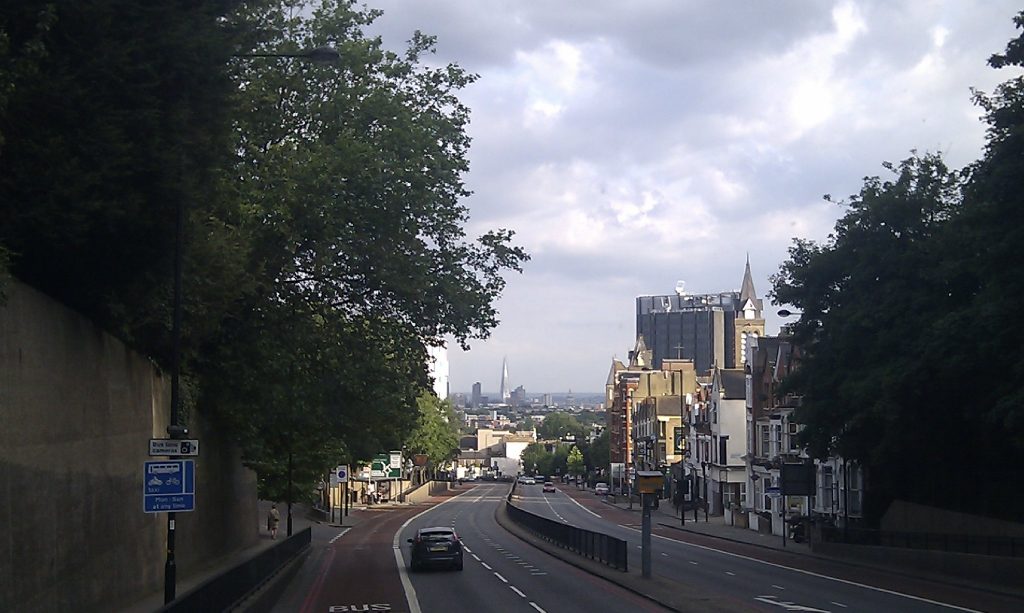 This neighbourhood is a great place to live for young and ambitious people. Archway is known for its Victorian houses, as well as apartment blocks. There are numerous flats in the area, perfect for younger couples who don't have children. Many of them are located above boutiques and other businesses. The area is also full of growing businesses, making Archway a perfect choice for aspiring young adults.
The average price of rent in this area ranges from £360 to £1,500 weekly. Last year, the properties in Archway had an average price of £665,307.
If you are looking for a bigger house, you won't be able to find many options, but the residential area is constantly developing. Whether you are looking for a cosy flat or a stylish Victorian home, Archway will be a perfect fit for you.
Archway Schools
St John's Upper Holloway C of E Primary School, Pemberton Gardens, Archway, London N19 5RR
Little Haven Childcare Nursery, the Evangelist Church, Pemberton Gardens, Archway, London N19 5RR
Hargrave Park Primary School, Bredgar Rd, Archway, London N19 5BW
Little Angels Preschool, 70 Bredgar Rd, Archway, London N19 5BF
Highgate Art School, 162 Archway Rd, London N6 5BB
Yerbury Primary School, 65B Foxham Rd, Archway, London N19 4RR
Things to do and Local Amenities in Archway
There is plenty to do in Archway, whether you're looking for a place to grab a bite to eat, something to do outdoors, or just want to explore the neighborhood. Here are some of the best local amenities:
Archway Leisure Centre
The Archway Leisure Centre is located in the North West of the London Borough of Islington. It is worth visiting for several reasons. It has a wide range of facilities that will cater to everyone's needs, whether you're looking to stay fit and active, or just relax and have some fun. There's a swimming pool with a slide, a well-equipped gym, a sauna, and a steam room.
In addition, the Centre offers a range of classes and activities, from aqua aerobics to badminton, so you're sure to find something that interests you. In short, Archway Leisure Centre is the perfect place to spend a day if you're looking for somewhere that has something for everyone.
MacDonald Rd, Archway, London N19 5DD
Waterlow Park
Waterlow Park is a peaceful 23-acre park in north London. It was opened to the public by Sir Sydney Waterlow in 1889 as "a garden for the gardenless." That is because the majority of locals live in flats. In 2005 the park was renovated and now it is extremely popular among the residents of Archway. Waterlow Park has an orchard, children's play area, kitchen garden, and many open spaces full of beautiful wildlife. This park is a great choice for a short walk and getting away from the city.
Highgate Hill, London N6 5HG, United Kingdom
Finsbury Park
Finsbury Park is a 110- acre public park in the neighbourhood of Harringay, which is located just 10 minutes away from Archway. Alexander McKenzie was the architect and designer of Finsbury Park, which first opened in 1869. The park is known for the events that often take place onsite. This urban park also has an athletic track and boating lake. This place is perfect for anybody that wants to have some fun by attending an interesting event.
Endymion Rd, Finsbury Park, London N4 1EE, United Kingdom
The Charlotte Despard
This laid-back pub has a great selection of interesting beers, including Local Real Ales. The Charlotte Despard also offers a variety of wines, over 70 imported premium bottled ales, and ciders. If you are looking for a spot to grab a drink during the day, this pub will meet your needs.
17-19 Archway Rd, London N19 3TX, United Kingdom
Archway Market
The Archway Market is located in the heart of the area, right next to Archway Station. The market opens each Saturday and is a great place to grab your groceries. You can find local produce from British farmers, freshly baked goods, and many more. The market also offers homewares and trinkets, perfect for a gift.
Navigator Square, Archway, London N19 3TD, United Kingdom
What is Archway Like to Live in?
With its many highly rated restaurants and pubs, beautiful green spaces, and new businesses, the area is definitely gonna keep you entertained. It is also important to remember that Archway does not have many parking spaces and being a car owner in this area is quite exhausting.
The available flats are usually cramped but they are perfect for a young couple or an aspiring adult. The crime rate in Archway is below the London average, with five crimes per 1,000 residents with the most common crimes being vandalism, harassment and vehicle crimes.
There is also a big hospital in the area, so you won't have to worry about travelling far in case of an emergency. Overall, Archway is a great choice for people who are looking for a cosy flat away from the noise of London.
Move to Archway with KKRemoval!
If you're looking for a place to call home that has plenty of green spaces, look no further than Archway. This charming area of London is filled with tree-lined streets and parks, making it the perfect place to escape the hustle and bustle of city life. And, if you're a young professional or student, you'll find that the small flats in Archway are just right for your needs.
Plus, with KKRemoval, moving to Archway has never been easier. We'll take care of all the heavy lifting for you, so all you need to do is sit back and relax. So why wait? Contact us today and let us help you make your move to Archway.