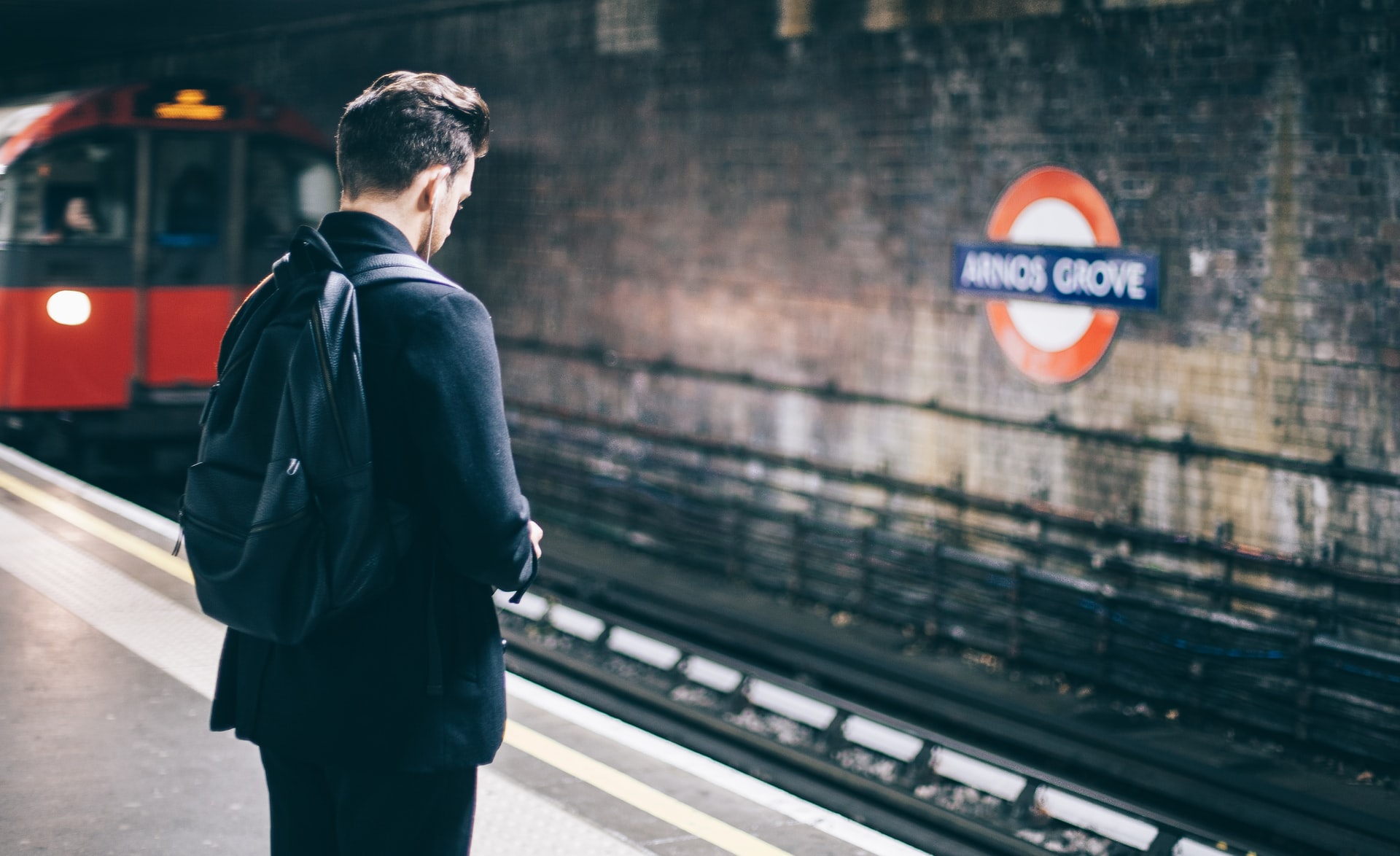 Arnos Grove is located In North London, within the London Borough of Enfield. Parts of this area were destroyed during World War II but Arnos Grove saw some property development after opening the Arnos Grove underground station. The name comes from the family of Arnolds, local landowners, who built a mansion called Arnolds Grove in Cannon Hill. Many people also called the estate Arno's Grove.
It is a family-friendly neighbourhood, with several schools in the area. There are plenty of green spaces that constantly attract nature lovers. Arnos Grove also has great transport links to King's Cross and Central London.
There are plenty of pubs and restaurants to visit in the area, making it an attractive place to live for anyone who enjoys an evening outing. The Arnos Grove area is popular due to the lower prices of property and rent compared to other neighbourhoods located closer to Central London.
Arnos Grove Travel
If you want to get to Arnos Grove, there are a few options available. That is because this area has great transport links that will allow you to travel freely. Arnos Grove is located in Zone 4.
The first option is taking the tube. The Arnos Grove station, which serves the Piccadilly Line, is located in the heart of the area. You can also get off at Southgate tube station, which is located further away, but it will allow you to explore the area on foot.
You can also take a train to get to Arnos Grove. The New Southgate station is located relatively close to the area, so getting to the neighbourhood from there takes only a few minutes. The station is about 6 miles away from King's Cross. All of the trains are operated by Great Northern.
If you want to take a bus to get to Arnos Grove, you can choose one of the following: 34, 184, 232, 382, and N19 as the night route.
Arnos Grove on a Map
Arnos Grove is located in the northern part of London, within the London Borough of Enfield, about 10 miles away from Central London. It is about 16 miles west of Watford and only around 15 minutes away from Tottenham. If you are looking at a map, Arnos Grove is located right above London.
Who Lives in Arnos Grove?
Arnos Grove has a population of around …. residents, with most of them being around 45 years old. There are plenty of families living in this area because of the outstanding schools located in this neighbourhood. It also has a big number of elderly residents, over 40% of them are over the age of 65.
The area is ethnically diverse and it has big percentages of Black and Indian residents. However, most of the residents were born in the UK with smaller numbers coming from other countries in Europe. Overall, Argos Grove has an older and diverse population.
Renting and Housing in Arnos Grove
Argos Grove has something to offer to everyone due to its wide range of housing. There are plenty of homes to choose from, as well as smaller flats. Because of that, Arnos Grove attracts both families and one-person households.
This area is mostly known for its many semi-detached houses, making it an affluent neighbourhood. Most of them are located on peaceful streets, which are perfect for starting a family. That is why so many families are starting to notice Argos Grove and deciding to move in.
The average price of rent in this is £900 per week and the average price of property ranged from £285,000 to £875,000, making it one of the cheaper areas in London.
Arnos Grove Schools
Garfield Primary, Upper Park Rd, Arnos Grove, London N11 1BH
Our Lady of Lourdes Catholic Primary School, The Limes Ave, Arnos Grove, London N11 1RD
Bowes Primary School, Bowes Rd, Arnos Grove, London N11 2HL
Broomfield Middle School, Wilmer Way, Arnos Grove, London N14 7HY
Things to do and Local Amenities in Arnos Grove
Even though Arnos Grove is not a big area, there is plenty to do in the neighbourhood for all of the residents. Whether you want to grab lunch or go swimming, you will find something to meet your needs. Here are some of the best local amenities:
Arnos Park
This beautiful park is located in the heart of the area and is extremely popular among the locals. The Arnos Park is a surviving portion of the Arnos Grove Estate, which was founded in the 14th century. This green park is crossed by a brick tube viaduct.
There is also a playground in the area, making this park a popular family spot. You can also visit the tennis courts or the bowling club to enjoy some active time in the sun. While you are in the park you should visit The Sprout Mobile Coffee Shop, which serves fresh coffee and delicious snacks.
120 Morton Way, Arnos Grove, London N14 7AL
The Arnos Arms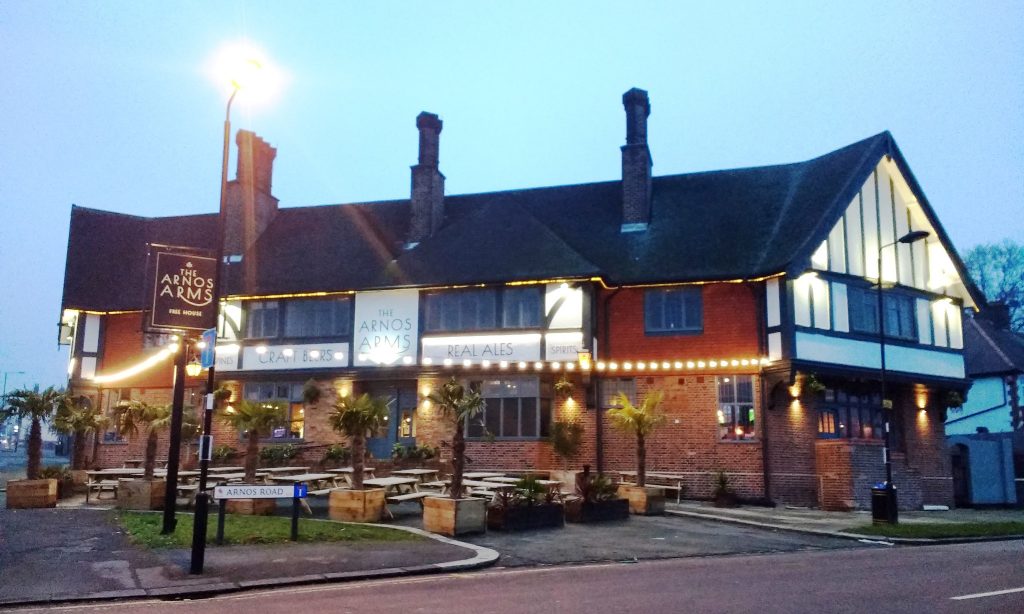 The Arnos Arms is located 2 minutes away from the Arnos Grove tube station. This laid-back pub is a perfect spot for an evening drink or dinner. The bar offers a range of crafted beers, real ales, and spirits. The kitchen crew also serves delicious food seven days a week, so you don't have to worry about starving here. The Arnos Arms also hold special events all year long, all you have to do is check their calendar and see what catches your interest.
338 Bowes Road, Arnos Grove, London N11 1AN
Alzo
This beautiful coffee shop is a new addition to the area of Arnos Grove but it is already loved by the locals. This atmospheric shop will definitely keep you coming back for more with its freshly brewed coffee and other impressive drinks. Alzo also offers plenty of sweet desserts and snacks to fill your stomach. It is also very family-friendly, with a special play area and seats for children.
28 Friern Barnet Road, Arnos Grove, London N11 1NA
What is Arnos Grove Like to Live in?
With the big amount of green spaces and affordable housing, this area is becoming more popular among families. This peaceful area is a perfect choice for people who want to get away from the hustle and bustle of the city. The family-friendly atmosphere in Arnos Grove is a huge factor that keeps attracting young families.
The area is also safer than other neighbourhoods in London. The crime rate is low and the most common crimes include anti-social behaviour and violence. Overall, this diverse and tranquil area is definitely worth considering when thinking about moving to London.
Move to Arnos Grove with KKRemoval!
Moving to Arnos Grove is a great decision for anyone looking for a safe, family-oriented area. But that's not all Arnos Grove has to offer. This lovely suburb also boasts a range of affordable homes, making it the perfect place to buy your first home or invest in property.
And with KKRemoval by your side, the whole moving process will be stress-free. We'll take care of everything from packing up your belongings to transport and delivery. So what are you waiting for? Contact us today and let us help you make the move to Arnos Grove.