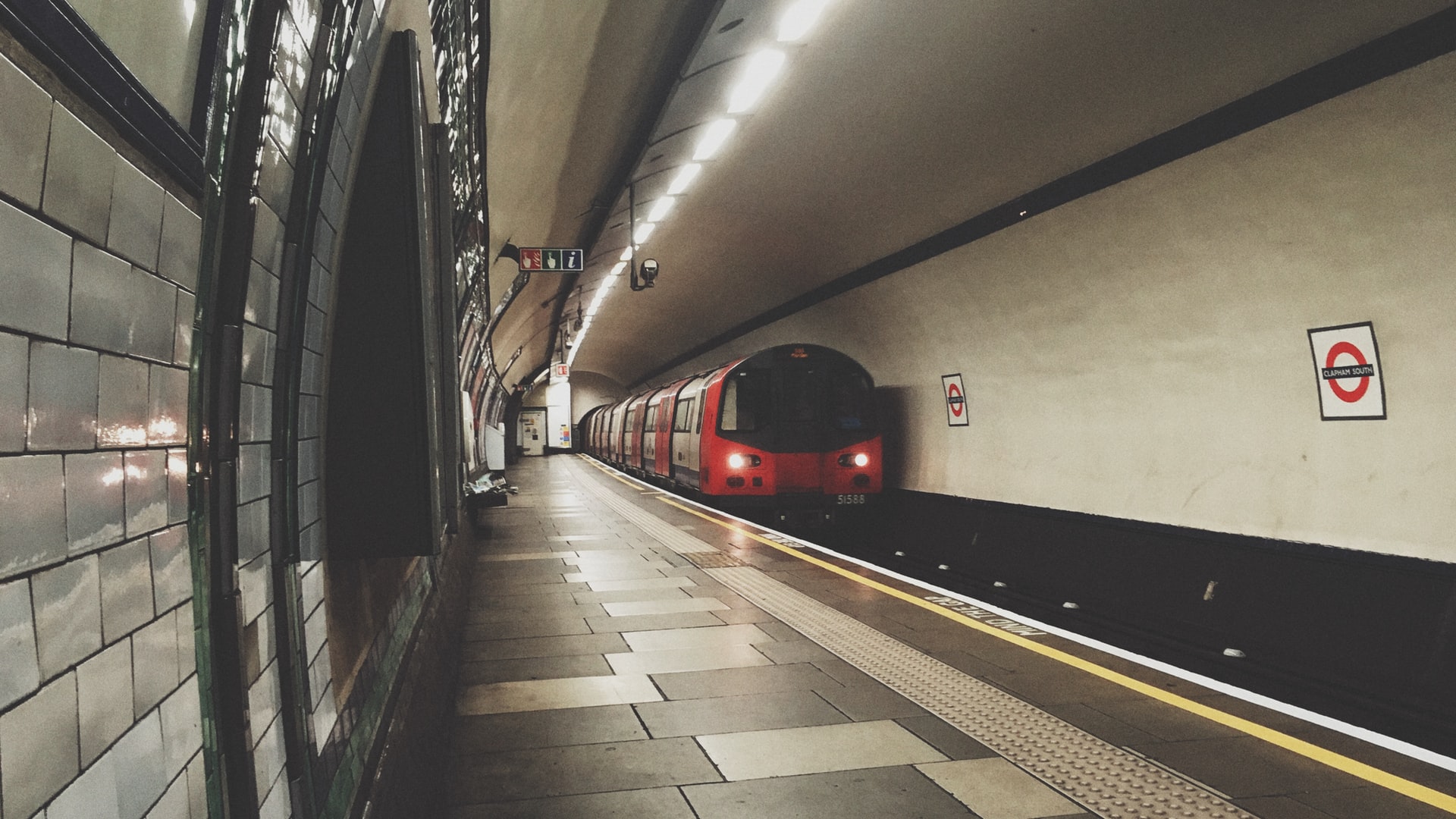 This lively district is located in South West London, within the London Borough of Wandsworth with small parts in the neighbouring London Borough of Lambeth. This area has been present since the Saxon times and appears in the Domesday Book as Belgeham. Balham is known for its independent coffee shops and small businesses. The commercial areas of Balham include High Road, Bedford Hill, Hildreth Street, and Balham Station Road.
This area is the most popular among young families and professionals. There is plenty of green space for outdoor activities, which attracts many nature lovers. Balham is an ethnically diverse area, which makes it a perfect home for many cultures. Balham also offers excellent transport links, allowing residents to travel to the heart of London in around 20 minutes. Overall, Balham is a perfect place for nature lovers, who love a little shopping in a quiet area.
Balham Travel
Getting to Balham is not very complicated, considering its great transport links to Central London. You have a few options available to you if you are looking to travel to this area. Balham is located in Zone 3.
Your first option would be to take the tube. The Balham tube station, which serves the Northern Line, is located right in the heart of the area. You can also get off at the Clapham South Underground station, which is lying exactly on the border of Clapham, Balham, and Battersea. From there, it will only take you a few minutes to get into the neighbourhood.
Taking a train is also possible. The Balham train station is located right next to the tube station, which makes transportation especially simple. If you want to take a bus to Balham, you can use the following buses: 155, 249, 255, 315, 355, and N155.
Balham on a Map
Balham is located in the southern part of London, around 5 miles away from The London Bridge. Some of the neighbouring areas are Clapham South, Brixton, Battersea, and Tooting. It is located about 3 miles northeast of the Wimbledon area. If you are looking at a map, Balham is situated right below London, in an almost straight line down from Buckingham Palace.
Who Lives in Balham?
Balham has a population of over 15,000 residents, with the average age being 35 years old. This area is extremely popular among new families and young couples because of its sense of community. Balham offers plenty of bigger spaces that are perfect for families with two or more children.
The area is diverse, with almost 20% of the residents being of the Black and Asian races. The Polish population in this area is also significant. That is because of the White Eagle Club, a thriving community centre, that attracts many Balham residents to its weekly traditional dance. All in all, Balham is a young and diverse community that can make anybody feel welcome.
Renting and Housing in Balham
The Victorian and Edwardian properties of Balham constantly attract new residents. It is family-oriented, which results in plenty of new families choosing to live in the area. The stylish houses found in Balham are a perfect choice for big families as well as couples and young professionals. The big number of primary schools and nurseries is also attracting families to the area.
The average rent price in this area ranges from £323 to £1,154 weekly. The property prices go from £280,000 to over £3,000,000.
There are plenty of detached houses to choose from but Balham also offers a variety of spacious family homes and even small flats. Many people choose to move to the area due to the many green spaces and interesting shops. Overall, Balham has a lot to offer to everyone, from one-person households to bigger families.
Balham Schools
Balham Rainbow Nursery, 3A Ramsden Rd, London SW12 8QX
345 Nursery School Balham, 21 Ramsden Rd, London SW12 8QX
Bertrum House Nursery, 290 Balham High Rd, Tooting Bec, London SW17 7AL
Bright Horizons Balham Day Nursery and Preschool, 36 Radbourne Rd, London SW12 0EF
Balham Nursery School and Children's Centre, 72 Endlesham Rd, London SW12 8JL
Balham Rainbow Nursery, 3A Ramsden Rd, London SW12 8QX
Sparkies Nursery School Balham SW12, 194 Ramsden Rd, London SW12 8RQ
Trinity St Mary's CE Primary School, 6 Balham Park Rd, London SW12 8DR
The Eveline Day School, Swan House, 207 Balham High Rd, London SW17 7BQ
Henry Cavendish Primary School, Hydethorpe Rd, London SW12 0JA
Holy Ghost Catholic Primary School, Nightingale Square, London SW12 8QJ
Rutherford House School, 217 Balham High Rd, London SW17 7BQ
Oak Lodge Secondary School for the Deaf, 101 Nightingale Ln, London SW12 8NA
Things to do in Balham
Balham offers quite the number of places of interest, including:
Balham Leisure Centre
The Balham Leisure Centre is located only a few minutes from the tube and train stations. The centre has a wide range of different facilities such as a swimming pool, gym, and sauna. It also offers gym classes and personal trainers. You can try your skills on the squash courts or the climbing wall as well. The Balham Leisure Centre is popular among the locals who enjoy sports and some relaxing time at the sauna.
Elmfield Rd, London SW17 8AN
Balham Farmers Market
You can shop at the Balham Farmers Market every Saturday starting at 9 AM. This outdoor market is located in the eastern park of Balham, in the Henry Cavendish Primary School. It offers a wide range of products that are grown locally. You can find anything from vegetables and fruit to meat and freshly baked bread. The market also offers pastries, cakes, and cheese. It is a perfect spot for Saturday shopping.
Henry Cavendish Primary School, Hydethorpe Rd, London SW12 0JA, United Kingdom
Tooting Commons
The Tooting Commons consist of two green spaces: Tooting Bec Common and Tooting Graveney Common. The areas cover over 200 acres of land and they are a great spot for a morning walk. There are plenty of parking spots right outside of the park, so you won't have to worry about transport. There are also two coffee shops and a swimming pool within the Commons.
Tooting Bec Rd, London SW16 1RU
Banana Cabaret
This almost 40-year-old cabaret located in Bedford, a beautiful venue, is one of the most iconic comedy clubs in the world. It is a springboard for young talents, who are constantly appearing as new faces on stage. This establishment holds gigs every weekend, as well as the annual Balham Comedy Festival. The Banana Cabaret is a perfect destination for those who love a good laugh.
77 Bedford Hill, London SW12 9HD, United Kingdom
The Bedford Pub
The Bedford venue recently underwent a multi-million-pound refurbishment to create a pub, live music, comedy club, and 15 bedrooms. This stylish public house offers great cocktails, beers, and a whole list of wines. The live music will accompany your every drink and meal, making it an unforgettable experience. The food will enlighten your taste buds and it will definitely keep you coming back for more. The Bedford Pub is a must-see for both tourists and the locals.
77 Bedford Hill, London SW12 9HD
What is Balham Like to Live in?
With its family-oriented atmosphere and plenty of greenery, Balham is a perfect fit for new families that are looking for a house right outside of Central London. However, this area has a lot to offer to everyone, not just families. Many young adults decide to live in Balham to start their own businesses. After all, the area is known for its large number of coffee shops, restaurants, and stores.
Balham is also one of the safest places in South London. The crime rate is much lower than in other areas of the capital city. Balham is a quiet area with lots of green spaces, where you can relax and have some fun with friends and family. Overall, it belongs to one of the best places to live in London, due to its safety and feel of community.
Move to Balham with KKRemoval!
Looking for a new place to call home? You should definitely consider moving to Balham. This charming London neighborhood offers a wide range of housing options, from small flats to large family homes. Plus, the area is known for being safe and peaceful, making it the perfect place to raise a family.
And if you're looking for things to do, you'll be spoiled for choice in Balham. There are numerous unique shops and pubs in the area, waiting to be explored. So why not make the move to Balham today? With KKRemoval, we'll make sure your transition is seamless. So why wait? Contact us today and let us help you make your move to Balham.