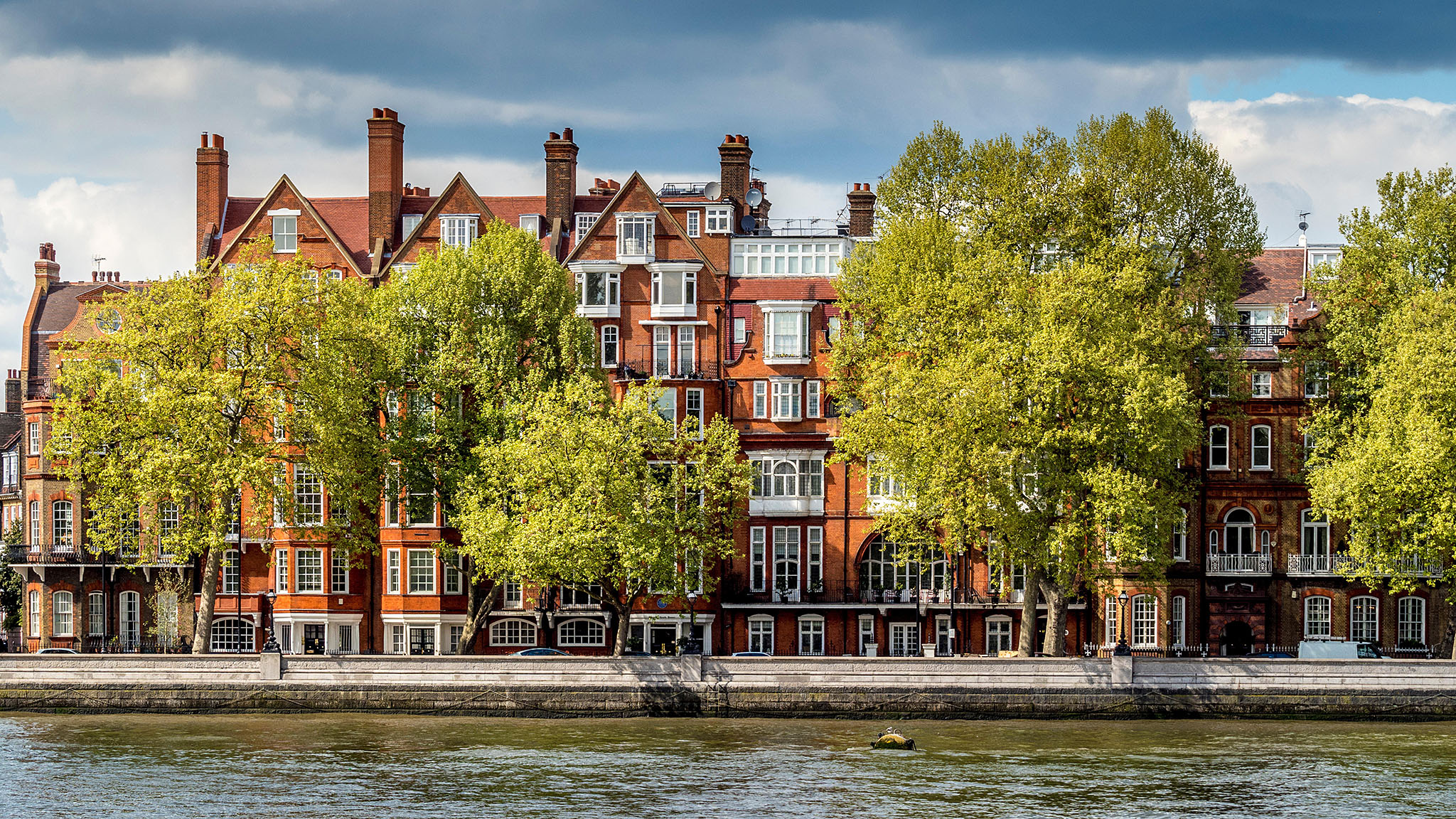 Chelsea, renowned for its glamour and sophistication, has long been a coveted London neighbourhood, attracting discerning residents in search of a prestigious address. This traditionally posh corner of the city seamlessly blends historic elegance with contemporary living. Its picturesque townhouses, luxurious penthouse apartments, and classic mews houses draw an international crowd, young professionals, and families alike, creating a vibrant sense of community in an undeniably luxurious setting.
Chelsea's allure extends far beyond its grand residences. Its verdant spaces, riverside eateries, period properties, and burgeoning foodie scene offer residents a lifestyle marked by comfort, style, and variety.
From the lively sporting activities at Chelsea Piers to the serene waterside views at Chelsea Harbour, Chelsea offers a range of captivating experiences, effortlessly blending its maritime heritage with modern sophistication. The area exudes a chic and stylish vibe, reflected in its myriad of bars, restaurants, and boutiques, each more alluring than the last.
Chelsea Travel
Chelsea is well-served by London's extensive public transport system. Located within a short walk from the district is Sloane Square Underground Station, located in Zone 1. This key transport hub operates on the Circle and District Lines, offering easy access to wider London. Whether you're a resident needing to commute or a visitor eager to explore, the Underground service provides a fast and convenient way to move around.
Moreover, a quick ride or a leisurely stroll can bring you to Victoria Station. This iconic transport centre serves as a gateway not only to other parts of London, but to a variety of locations throughout South East England. Travellers can easily access services to Gatwick Airport, making Chelsea an ideal base for international travel.
For those preferring surface-level travel, an extensive network of bus routes is available throughout Chelsea. The main buses operating within Chelsea include: 11, 19, 22, 28, 49, 211, 295, 319, 414, 424, as well as N11, N19, and N22.
Overall, travelling to, from, and within Chelsea is a breeze thanks to its well-connected transport links. No matter where you need to go, Chelsea's transport options make the journey straightforward and enjoyable.
Chelsea on a Map
Situated right outside of central London, in the southern part of the Royal Borough of Kensington and Chelsea, Chelsea is a vibrant area marked by rivers on three sides. Its northern boundary with South Kensington is defined by Fulham Road. On the east, it shares its boundary with Westminster, originally traced by the River Westbourne but later adjusted along Chelsea Bridge Road after the river was covered.
Chelsea's brief western border with Fulham is set by the former Counter's Creek, the remnants of which form Chelsea Creek. Lastly, its southern edge elegantly stretches along the Thames, starting from Chelsea Bridge and trailing along Chelsea Embankment, past the Albert Bridge and Battersea Bridge up to Chelsea Creek.
Who Lives in Chelsea?
Chelsea is a bustling and diverse neighbourhood with around 38,600 residents. Its demographics span all ages, with 25% being under 18 and a smaller proportion of 9% aged 65 and over. The community is nearly evenly split between genders, with women making up almost 50% of the population.
The area is a melting pot of cultures with 38% of the residents being white and a significant 38% identifying as of mixed race. A notable portion of the population is of Hispanic or Latino origin. Education is valued in this district, almost 70% are high school graduates and 20% hold a bachelor's degree or higher. Chelsea's cosmopolitan charm is reflected in its rich mix of cultures and educational attainment of its residents.
In terms of safety, Kensington and Chelsea, where Chelsea is located, ranks as the 30th safest out of 33 London boroughs when evaluated by crime rate. The crime rate in this area saw a significant 18% increase between the years ending July 2021 and July 2022, a spike considerably higher than the 1.1% rise observed in England. When specifically considering violent and theft crimes, the borough ranks 22nd and 30th respectively amongst London's 33 boroughs.
Renting and Housing in Chelsea
Living in Chelsea is synonymous with an aspirational lifestyle, thanks to its array of townhouses, penthouse apartments, and elegantly designed mews houses that consistently allure those in search of a high-end address. With its historically affluent residents and central location, every nook of Chelsea experiences a surge in demand, making property availability a game of swift decision-making.
The quintessential charm of 'Old Chelsea', with popular spots like Church Street, Paultons Square, Chelsea Square, and Maresa Road, beckons buyers from around the world. Moreover, properties near Sloane Square Underground station, including Moore Street, Halsey Street, and Cadogan Street, enjoy continual interest.
In financial terms, the real estate landscape of Chelsea is quite an investment. Over the past year, properties here commanded an average price of £2,382,724. Flats, forming the majority of sales, sold at an average of £1,489,667. Terraced properties fetched a much higher average at £5,099,378, and semi-detached houses peaked at £8,391,811. These figures represent a 5% increase from the previous year, and even surpass the 2014 peak by 9%.
Currently, the average value of a property in Chelsea sits at £1,923,785. To break it down, the average flat price is £1,876,621, while houses have a higher average price tag of £2,849,375. With property prices ranging from £275,000 to a whopping £13,923,000, Chelsea clearly embraces a broad spectrum of architectural grandeur, attracting different facets of high-end city living.
Chelsea Schools
Miss Daisy's Nursery School, St Luke's Church Crypt, Sydney St, London SW3 6NH
Chelsea Open Air Nursery School, 51 Glebe Pl, London SW3 5JE
The Chelsea Nursery, 4 The Vale, London SW3 6AH
Chelsea Pre-Prep, St Andrews Parish Church, 43 Park Walk, London SW10 0AU
Knightsbridge School, 67 Pont St, London SW1X 0BD
Christ Church C of E Primary School, 1 Robinson St, London SW3 4AA
Saint Joseph's Catholic Primary School, 47 Cadogan St, London SW3 2QJ
Park Walk Primary School, Park Walk, London SW10 0AY
Bousfield Primary School, S Bolton Gardens, London SW5 0DJ
The Hampshire School Chelsea, 15 Manresa Rd, London SW3 6NB
Things to do and Local Amenities in Chelsea
National Army Museum
The National Army Museum offers a rich, educational journey into the history of the British Army. The museum's captivating interactive exhibits delve into a range of topics, from the origins of the army to its societal impact. Knowledgeable volunteers add further depth to the visitor experience. A perfect destination for a quiet Sunday afternoon, this engaging museum also has the added advantage of being free to the public.
Royal Hospital Rd, London SW3 4HT
Saatchi Gallery
Situated on King's Road, the Saatchi Gallery, a Grade II-listed building, offers a dynamic rotation of art exhibitions that never fail to inspire. Dedicated to promoting emerging artists and making contemporary art accessible to the public, the gallery hosts an array of free exhibitions throughout the year. Whether you're looking for a cultural immersion during a leisurely browse of art galleries, or seeking a unique art piece or print to adorn your home, the Saatchi Gallery is a perfect stop on your Chelsea itinerary.
Duke of York's HQ, King's Rd, London SW3 4RY
Duke of York Square Market
The Duke of York Square Market is a culinary haven situated conveniently in Chelsea. Every Saturday, from 10am-4pm, a myriad of open-air stalls entice visitors with their diverse array of locally-produced goods. From tangy sourdough breads and exotic Caribbean condiments to aromatic wines, this Chelsea market has all the makings of an epicurean adventure, providing all the necessary ingredients for a delightful picnic.
80 Duke of York Square, London SW3 4LY
Chelsea Flower Show
The prestigious Chelsea Flower Show has been a beacon for horticulture enthusiasts worldwide for over a century. Each year in May, the Royal Hospital's grounds transform into a vibrant showcase of blooming creativity, with exhibitors and gardeners competing for the highly coveted gold awards. A visit to the flower show offers not only a burst of garden inspiration but also a chance to marvel at the creative splendour of nature.
Royal Hospital Chelsea, London SW3 4NE
Chelsea Physic Garden
Chelsea Physic Garden is a true gem nestled in the heart of the city. Dating back to 1673, this London's oldest botanic garden is steeped in history and rich with medicinal plants, presenting a tranquil retreat from the urban bustle. Here, you can meander through the charming pathways lined with rare flora, explore the glasshouses full of exotic species, or marvel at the meticulously designed rock gardens. It's an oasis of calm and learning, right in the heart of Chelsea.
66 Royal Hospital Rd, London SW3 4HS
Chelsea Embankment Gardens
Nestled alongside the bustling Chelsea Embankment, the Embankment Gardens are an oasis of tranquility amid the city rush. The gardens boast beautifully curated spring and summer flower beds, diverse shrubs, and expanses of manicured grass.
The Bridge Gardens nearby offer a picturesque promenade alongside the Thames. Additionally, a stone's throw away, in the St. Thomas More Gardens, stands a statue of St. Thomas More, located near Chelsea Old Church, providing a historical touch to the vibrant greenery.
37 Cheyne Walk, London SW3 5TR
Stamford Bridge
Stamford Bridge is a must-visit for sports enthusiasts, especially if you're a fan of Chelsea Football Club, lovingly known as 'The Blues'. This state-of-the-art stadium not only hosts adrenaline-pumping matches but also offers fascinating behind-the-scenes tours. Whether you're there to catch a game or to take in the pitch-side views, the on-site hospitality services ensure a memorable and comfortable experience.
Fulham Rd., London SW6 1HS
What is Chelsea Like to Live in?
Living in Chelsea feels like being part of a vibrant painting, it's a lively, opulent corner of London that offers a truly unique living experience. Often seen as a top-tier district, Chelsea is a rich blend of history, beauty, and contemporary living. The cityscape is adorned with classic British architecture, colorful streets, and charming storefronts, a visual treat that makes everyday walks feel like an exploration.
For those who enjoy the high life, there's no dearth of luxury shopping destinations, art museums, high-end restaurants, or vibrant nightlife to keep you entertained. Not to forget, football enthusiasts might find it hard to resist the pull of the local Chelsea Football Club. On top of this, the famed Sloane Square offers an array of quaint cafes and fancy restaurants that give you a taste of the true London lifestyle.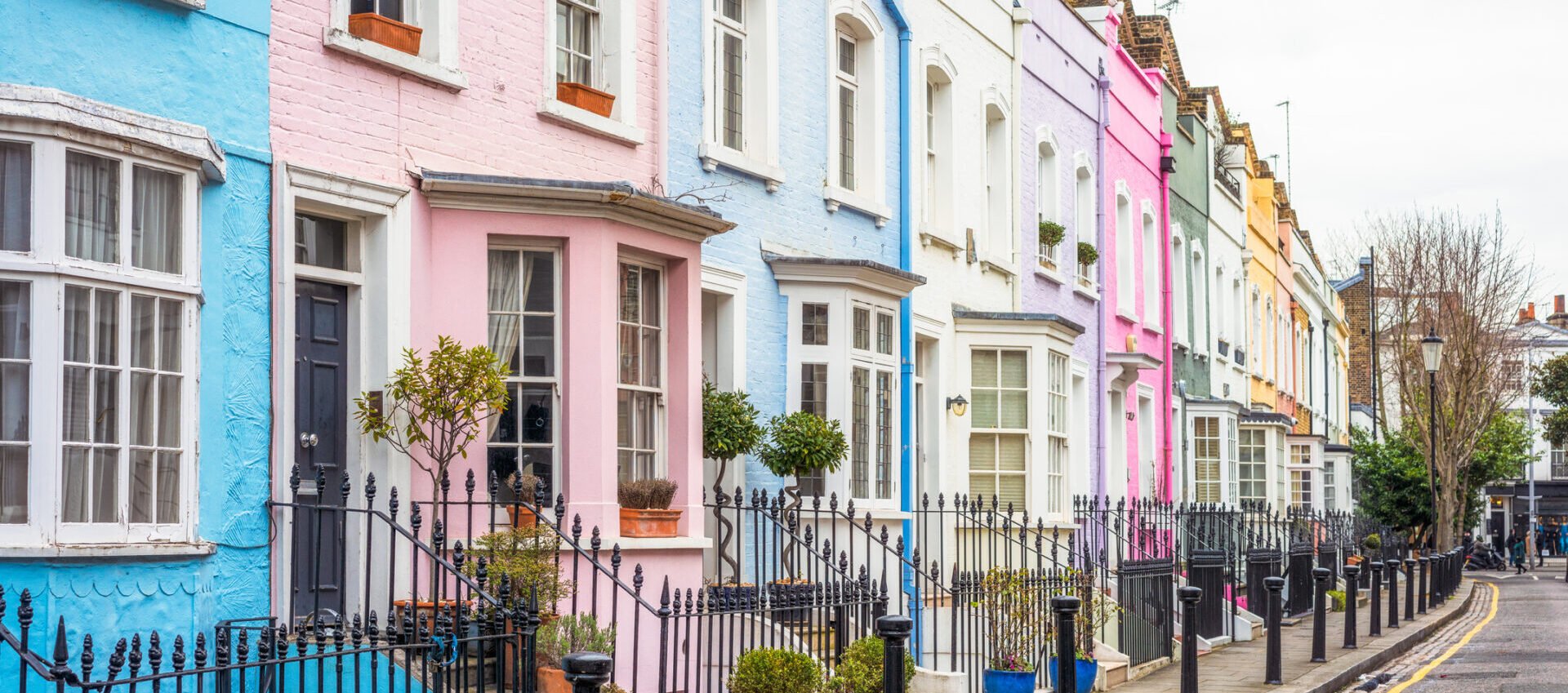 This glamorous borough of London has been home to numerous celebrities and icons. Rolling Stones' Mick Jagger and Elton John have resided here, as did renowned writer Oscar Wilde. Today, it hosts the likes of fashion mogul Stella McCartney and entrepreneur Sir Richard Branson. Its premium offerings and high-end lifestyle make it an attractive home for the wealthy and extraordinary.
Chelsea is also home to the Chelsea Public Library, a cultural hub full of resources. Not to mention, the Battersea Bridge Gardens offers a lush green space for relaxation. Together, they represent the balance Chelsea offers – rich intellectual stimulation and tranquil leisure spots.
Living in Chelsea is not just about having an address in a prestigious borough, it's about embracing a lifestyle filled with culture, luxury, and a touch of the quintessentially British charm.
Move to Chelsea with KKRemoval!
If you're considering a move to this prestigious and vibrant London borough, let KKRemoval make your transition smooth and stress-free. With our extensive experience and deep knowledge of the area, we ensure a seamless process, handling your belongings with utmost care.
At KKRemoval, we understand that moving is more than just relocating your items; it's about helping you start a new chapter in your life. With our reliable and efficient services, stepping into your new Chelsea home will be nothing short of a pleasant experience. Trust us to deliver the best in class, making your move to Chelsea an exciting adventure to remember.