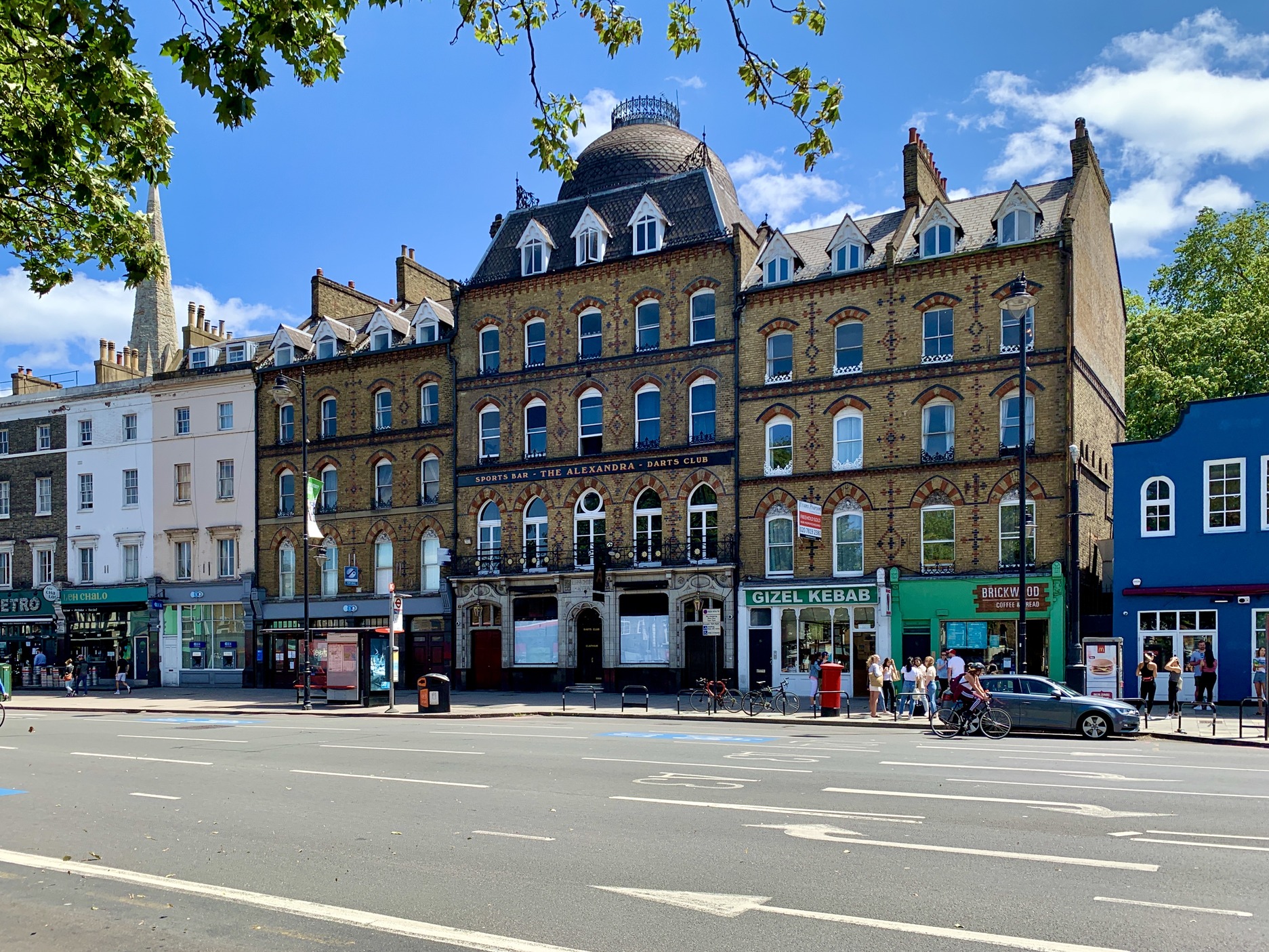 Nestled in South West London, Clapham is a tale of two distinct neighbourhoods, seamlessly merging into one vibrant community. Historically, the land was owned by the Clapham family, granted by King Edgar of England. However, its significance grew in the late 17th century when it became a haven for the affluent, who built grand country houses. By the 18th century, Clapham was home to the Clapham Sect, a group that fervently campaigned for the abolition of slavery, leaving an indelible mark on the area's history.
Today, Clapham is a melting pot of cultures and lifestyles, attracting young professionals and families alike. Divided into four main areas: Clapham North, Clapham Old Town, Clapham South, and Clapham Junction, each has its unique charm. Clapham North, less gentrified, is a haven for students and recent graduates, while Clapham Old Town boasts stunning Victorian and Georgian terrace houses, drawing families with its charm. Clapham South, slightly further out, is a family favourite, whereas Clapham Junction, close to a plethora of restaurants and bars, is a hub of activity, especially appealing to students and young professionals.
The area's appeal is further enhanced by Clapham Common, a sprawling green space dotted with independent shops and cafes, offering a respite from the city's hustle. On the other hand, the nightlife in parts of Clapham is buzzing, with a plethora of bars and restaurants that stay open late, ensuring there's never a dull moment.
With its rich history, diverse community, and a plethora of amenities, Clapham stands as a testament to London's ever-evolving nature, offering a perfect blend of the old and the new. Whether you're drawn by its history, the lively vibe, or the promise of a vibrant community, Clapham beckons with open arms.
Clapham Travel
Clapham, located in South West London, boasts a well-connected transport links that makes commuting in and out of the area a breeze. The Clapham Common Tube Station, situated on the Northern Line, serves as a major hub for underground travel and is easily accessible from various parts of the district.
Additionally, Clapham Junction, one of the UK's busiest railway stations, offers extensive train services connecting to different parts of London and beyond. This station is conveniently located and can be reached by a short walk from the main town center. For those preferring bus travel, Clapham is serviced by a multitude of bus routes.
Notably, buses such as the 35, 37, 39, 49, 77, 87, 156, 170, 219, 295, 319, 337, 344, 345, C3, and G1 operate in the area, ensuring that residents and visitors have a plethora of options to choose from when planning their journeys. Whether you're a local or a tourist, navigating Clapham's transportation system is straightforward and efficient.
Clapham on a Map
Clapham is a vibrant district nestled in the heart of South West London. Geographically, it's positioned to the south of the River Thames and is bordered by Battersea to the north, Balham to the south, Brixton to the east, and Wandsworth to the west. Its central location ensures that it remains a focal point for both residents and visitors alike.
From Clapham, Central London is easily accessible, being just around 4 miles away. This proximity to the heart of the capital, combined with its own unique charm, makes Clapham a sought-after location for those who wish to enjoy the best of both worlds – the bustling city life and the serene suburban atmosphere. Whether you're looking at a map or exploring on foot, Clapham's distinct geographical position makes it a standout area in the vast landscape of London.
Who Lives in Clapham?
Clapham, with its vibrant atmosphere and rich history, is home to a diverse community of residents. The area is predominantly inhabited by young professionals, many of whom work in the financial, insurance, real estate, science, technology, and communications sectors. This demographic is reflected in the fact that a significant portion, about 68%, of the population falls within the age band of 20 to 39.
When it comes to family dynamics, single-family households without children make up 32% of the community. This suggests that Clapham is a popular choice among young professionals and couples who are yet to start a family. The primary ethnic group in the area is White British, accounting for 51% of the population. Additionally, the main religious affiliation is "No Religion," representing 50% of the residents.
In terms of safety, Clapham has average crime rates, which means that while it's generally safe, residents and visitors should always be cautious and aware of their surroundings. The atmosphere in Clapham is a harmonious blend of its historical roots and modern urban life. The community spirit is palpable, with residents actively participating in local events and initiatives.
Furthermore, the area is classified as a "City Central" location, with many residents employed in scientific, technical, and professional activities. The broader area is described as "Urban Elites," comprising young professionals and students, with a significant representation from pre-2001 EU countries and other minority backgrounds.
Clapham is a melting pot of cultures, professions, and lifestyles. Its residents, from young professionals to families, contribute to the area's dynamic and inclusive community, making it a sought-after location in London.
Renting and Housing in Clapham
Clapham, a vibrant and sought-after area in South London, boasts a rich tapestry of architectural styles that reflect its storied past. The predominant property style in Clapham is Victorian, with many of these grand homes lining the picturesque streets around Clapham Common.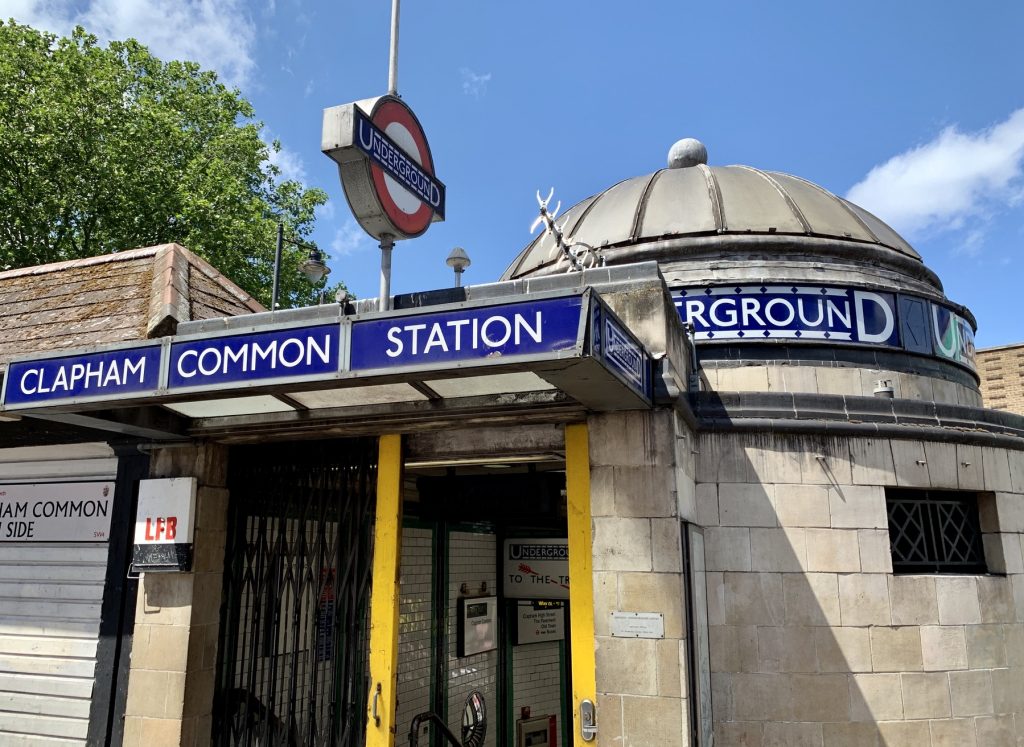 These large period homes, often set on charming tree-lined avenues, are a magnet for families seeking a blend of urban convenience and suburban tranquillity. However, many of these spacious homes have been thoughtfully converted into flats, making them ideal for couples or professionals sharing a space.
In addition to the Victorian gems, Clapham is home to a sprinkling of Queen Anne and Georgian houses, especially around the Common, adding to the area's architectural diversity. For those with a penchant for more contemporary living spaces, modern developments, such as Wingate Square, offer sleek and stylish options. These newer homes tend to be in high demand and are quickly taken up by eager buyers.
As for the housing market, recent data from Rightmove indicates that properties in Clapham had an overall average price of £851,880 over the last year. Flats were the most commonly sold property type, fetching an average price of £569,386. Terraced properties, on the other hand, commanded an average price of £1,273,843, while semi-detached homes achieved an average of £1,839,177.
It's worth noting that while prices in Clapham saw an 8% decrease from the previous year, they were still 5% higher than the peak prices of 2020, which stood at £813,234. This data underscores Clapham's enduring appeal and the robustness of its property market.
Clapham Schools
Anglo Spanish Nursery School, 14 Prescott Pl, London SW4 6BT
Linden Tree Nursery Schools, 18 Old Town, London SW4 0LB
The Willow Nursery School, 55 Grafton Square, London SW4 0DE
Lycee Francais Wix School, Wix's Ln, London SW4 0AJ
Oliver House School, 7 -11 Nightingale Lane, Clapham South, London SW4 9AH
Clapham Manor Primary School, Belmont Rd, London SW4 0BZ
St Mary's Catholic Primary School, Crescent Ln, London SW4 9QJ
Macaulay Primary School, Victoria Rise, London SW4 0NU
Eaton House The Manor School, 58 Clapham Common North Side, London SW4 9RU
Belleville Wix Academy, Wix's Ln, London SW4 0AJ
Local Amenities and Things to do in Clapham
Nestled in the heart of South London, Clapham boasts a rich tapestry of cultural, historical, and recreational attractions. Whether you're a resident or a visitor, this vibrant neighbourhood promises a plethora of experiences that cater to diverse interests. Let's delve deeper into some of the top attractions in Clapham:
Clapham Picturehouse
The Clapham Picturehouse is not just a cinema; it's an experience. Located in a historic building, this cinema offers a curated selection of films ranging from indie gems to blockbuster hits. The venue itself exudes a vintage charm, complemented by modern amenities. The spacious bar and restaurant within the premises provide the perfect setting for pre-movie drinks or post-show discussions, making it a cultural hub for film enthusiasts.
76 Venn St, London SW4 0AT, United Kingdom
Clapham Common
Spanning over 220 acres, Clapham Common is a green oasis amidst the urban sprawl. This expansive park offers a serene escape with its beautiful ponds, tree-lined pathways, and vast open spaces. It's a hub for community events, from music festivals to weekly fitness classes. Whether you're looking to engage in sports, enjoy a picnic with family, or simply take a leisurely stroll, Clapham Common provides the perfect backdrop.
Clapham Common, Windmill Dr SW4 9DE, United Kingdom
Clapham Clock Tower
An iconic landmark in the heart of Clapham, the Clock Tower stands as a symbol of the area's rich history. Gifted to the Parish of Clapham in 1906, this century-old structure is not just a timekeeper but a testament to the community's heritage. It's a focal point for many local events and a popular meeting spot for residents.
Station, London SW4 7AJ, United Kingdom
Venn Street Market
Every Saturday, the streets of Clapham come alive with the bustling Venn Street Market. A culinary journey awaits as you explore stalls offering fresh organic produce, artisanal bread, gourmet cheeses, and international delicacies. From Portuguese pastries to South African biltong, the market is a testament to Clapham's diverse community and its rich culinary heritage.
Venn St, London SW4 0AT, United Kingdom
Omnibus Theatre
Housed in a building that served as a library for over a century, the Omnibus Theatre is a beacon for performing arts in Clapham. With a commitment to showcasing innovative and thought-provoking performances, it has earned a reputation as a premier venue for theatre lovers. The theatre's diverse program, ranging from classic plays to contemporary productions, ensures there's something for everyone.
1 Clapham Common North Side, London SW4 0LH, United Kingdom
What is Clapham Like to Live in?
Clapham, with its unique blend of urban energy and village-like charm, offers residents a lifestyle that's hard to match in London. Nestled in the heart of South London, Clapham is a vibrant and dynamic neighbourhood that seamlessly marries the old with the new. The iconic Clapham Common, a vast green expanse, serves as the area's lung and soul, providing residents with a serene escape from the city's hustle and bustle. On sunny days, the Common is abuzz with picnickers, joggers, and families enjoying its vast open spaces.
The area is renowned for the busy Clapham High Street, brimming with a diverse array of shops, cafes, and restaurants catering to every palate and preference. From trendy boutiques to traditional pubs, Clapham offers a rich tapestry of experiences for its residents. The nightlife in Clapham is equally vibrant, with a plethora of bars, clubs, and entertainment venues ensuring that there's always something happening after dark.
Community spirit is palpable in Clapham. The area hosts a variety of events and festivals throughout the year, fostering a sense of belonging and camaraderie among its residents. The local schools, both primary and secondary, are highly regarded, making it a popular choice for families.
Safety and security are paramount in Clapham. The neighbourhood is generally considered safe, with a proactive community and local police presence ensuring that residents feel secure at all times.
In essence, living in Clapham offers a harmonious blend of city living with a touch of countryside charm. Its rich history, diverse community, and plethora of amenities make it one of London's most desirable places to call home. Whether you're a young professional, a growing family, or someone seeking a vibrant yet peaceful retreat, Clapham promises a life filled with colour, culture, and comfort.
Move to Clapham with KKRemoval!
Considering a move to the vibrant neighbourhood of Clapham? Let KKRemoval be your trusted partner in this exciting journey! With years of experience in the removals industry, KKRemoval understands the intricacies of relocating to a new home, especially in a bustling area like Clapham.
Our team of dedicated professionals is trained to handle all aspects of your move with utmost care and precision. From packing your cherished belongings to ensuring they're safely transported and set up in your new Clapham home, we've got you covered. We pride ourselves on our commitment to delivering a seamless and stress-free moving experience for our clients.
The Clapham area, with its blend of historical charm and modern amenities, is a dream destination for many. And with KKRemoval by your side, your move will be as delightful as the neighbourhood itself. Our comprehensive services cater to all your moving needs, be it house clearance, packing, or transportation.
So, if you're ready to embrace the vibrant life that Clapham has to offer, trust KKRemoval to make your transition smooth and hassle-free. After all, a new chapter in Clapham deserves a perfect beginning, and with KKRemoval, that's precisely what you'll get! Contact us today and let's get moving!