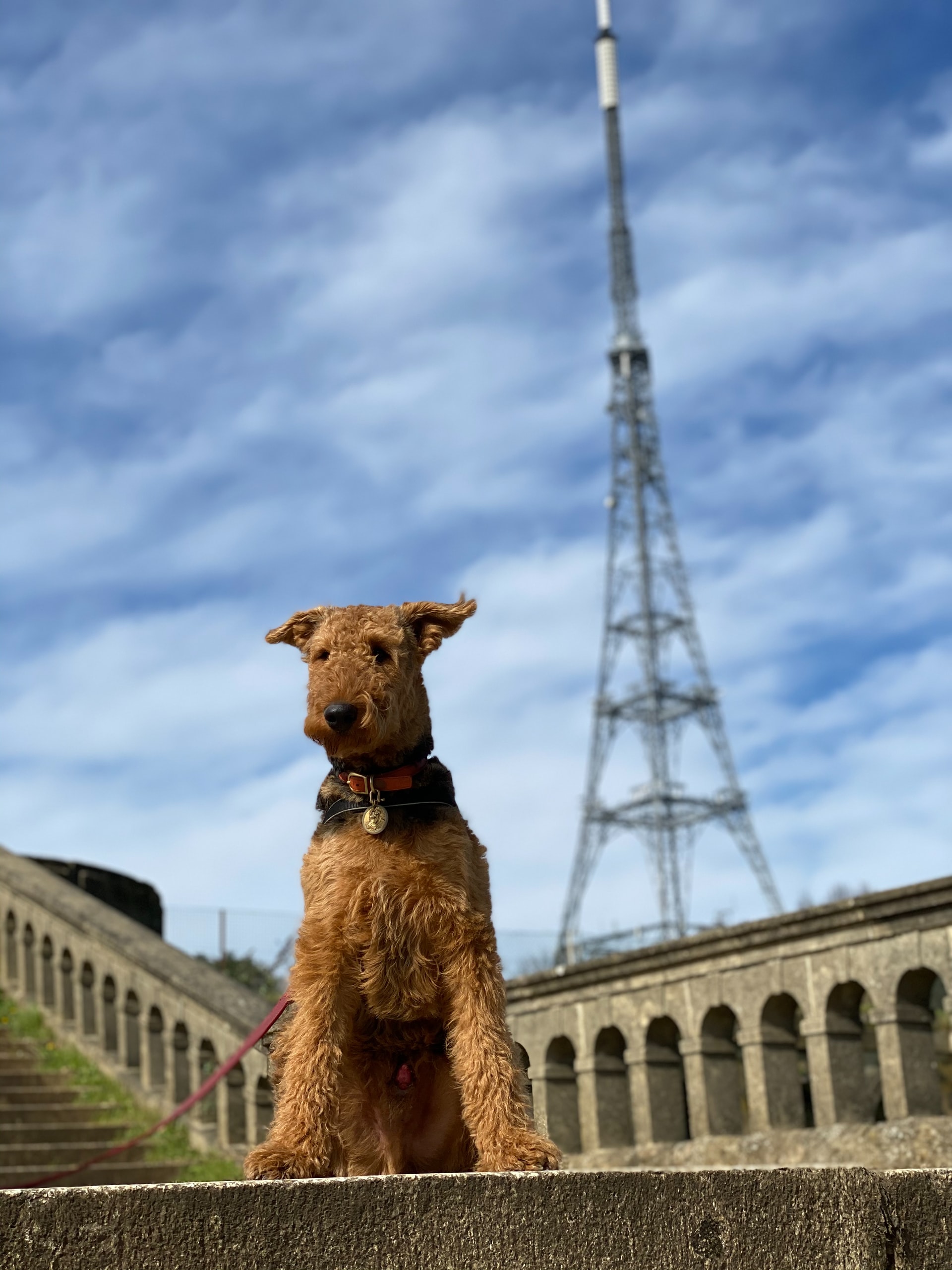 Crystal Palace, a beautiful part of south London, is the perfect place for anyone who wants to live in an area that has plenty of green space and excellent transport links. Crystal Palace Park is one of the best parks in London and has recently undergone £3 million worth of improvements. The Green Chain Walk offers visitors a flat route around the park's perimeter while there are also many other pleasant walks to enjoy through woodland areas or along lakes and streams.
Crystal Palace History
The Crystal Palace area is named for the Crystal Palace glass palace exhibition building which remained in the region from 1854 to 1936 until was consumed by fire. The great exhibition was first situated in Hyde Park, but the structure was later on disassembled and moved to what is now known as Crystal Palace Park on Sydenham Hill. A train station also opened in 1854, which allowed for a more convenient commute to the area.
It is one of the tallest places in London at 367 feet (112 m) above sea level, from where there's a great view of the capital's neighbouring districts. Two transmitter towers built in 1930s are a landmark location, with their height of 200m and 150m.
The site and surrounding land became Crystal Palace Park which became the location of the National sporting centre which has an athletes track, a stadion and other sports facilities. Crystal Palace has been named as one of London's best places of living by the Guardian in a 2016 list of notable places.
Currently, the home prices remain relatively cheap in Crystal Palace compared to some neighbours places but the prices of the area's properties increase. The influx of the Overground trains will ease the residents' commute which they can also get from London Bridge and London Victoria.
The local South East London region is rich in independent shops and restaurants. It's an area with a genuine identity and strong community spirit. Food is great at all the notable restaurants and cafes in the area. It's becoming increasingly popular among young people looking for a place to settle.
Crystal Palace Area Guide
The Crystal Palace area is less than 40 minutes from M25/A23 – in London – or M23. It's 24 minutes from Canary Wharf (via the Jubilee line) or in 40 minutes from Highbury and Islington. There are six trains per hour from Crystal Palace Station and Gipsy Hill Station rushing through Victoria in rush hour. There are plenty of regular buses includin one to Oxford Circus.
The Nightbuses N2, N3, N63 and N137 travel through all of London to the Crystal Palace. Gatwick Airport is an hour by car but is only 15 minutes' drive from the M26 or M23.
The rate of car ownership in this area is just over one car per household. Nevertheless, there is a very serious traffic problem at Crystal Palace. Their Triangle is often occupied in one way roads. Otherwise, there are decent road connections, including the A212 to the South Circular.
Crystal Palace on a Map
The area is situated on the South Side of London, and while it is not bound to one specific district, it's located within the London Borough of Bromley. It lays about 7 miles to the south east from Charing Cross.
Crystal Palace has no defined boundaries but straddles five London boroughs and three postal districts, although there is a Crystal Palace electoral ward in Bromley. It's contiguous with Anerley, Dulwich Wood, Gipsy Hill (where it borders), Penge, South Norwood, Sydenham and Upper Norwood.
Who Lives in Crystal Palace?
Seeing that Crystal Palace is extremely child-friendly, lots of young families decide to move there. And rightfully so, with exceptional schools, activities for children, and the abundance of great restaurants and independent cafes, it seems like a perfect choice for a family to make.
Young professionals also choose to move to Crystal Palace simply because it's the best value-for-money district in South London.
Renting and Housing in Crystal Palace
The vast majority of houses are Victorian terraced houses although there is also a large percentage of impressive Victorian villas some of which can boast as many as 14 bedrooms. Modern apartment blocks and several 30 year old houses additions in also the character of the area. Many are now converted in into flats. Regular prices, up to 3 bedrooms, are £276,000 to £500,000.
Renting can be anything between £1,000 for one bedroom flat to almost £2,000 for three bedrooms. This is on par with other neighbourhoods in London, albeit Crystal Palace offers great overall living conditions.
Work in Crystal Palace
There is a number of large international companies operating in the area, including Google and UCL.
The unemployment rate is similar to average with around 5.1% being unemployed according to 2011 census data. It's worth noting that there are more jobs available now due to regeneration projects from different agencies like Bromley Council.
Crystal Palace Schools
Harris City Academy Crystal Palace Maberley Road, Upper Norwood, London, SE19 2JH, secondary school
Eliot Bank Primary School, Thorpewood Avenue, Sydenham, London, SE26 4BU
Harris Girls Academy Bromley, Lennard Road, Beckenham, BR3 1QR, secondary school
Is Crystal Palace London nice?
Crystal Palace tops various rankings in terms of being simply pleasant to live in. The area is a great place to live in since it combines green spaces with proximity to Central London. It's not an expensive neighbourhood, which makes it attractive for many people looking for their first home or investment property in the capital. The London Overground will make commuting easier than ever before – Crystal Palace offers one of the best value-for-money places to buy a house in London today!
While crime rate in Crystal Palace was slightly higher than the rest of London, it's still lower than the neighbouring Croydon's.
Amenities and Things to do in Crystal Palace
There are plenty of little organic grocery stores, as well as supermarkets such as Sainsbury's. Behind the Sainsbury's, there is a Saturday food market.
Crystal Palace provides the best place to start to look for ancients such as midcentury clothing and some clothing of the past. There is a large branch supermarket in Sainsburys as well as smaller stores in Budgens and Iceland. Decorum and Do South are intriguing interior shopping boutiques Papagaio has toys and children's clothing.
If you need a time out, the secrets garden, in one among the top garden centre of south London, is hidden away near the car park. Crystal Palace Park features the popular life-sized dinosaur sculptures that roam the lakesides on the southern outskirts. With a local campaign Crystal Palace is now home to Everyman's Cinema.
For a relaxing meal Crystal Palace's pub provides an abundance of eateries. Several local favourites in Gurkha include Mediterranea and Numidie. The Sparrowhawk Pub is a fashionable gastropub offering excellent French dishes in European style. Grape & Grin provides the best selection of genuine ale and cider at Crystal Palace. The Crystal Palace spa offers steam room treatment, steam exfoliation and foam massages.
Crystal Palace Triangle
Situated on Westow Street, Westow Hill and Church Road, the Crystal Palace Triangle is an excellent place for exploring an eclectic mix of stores, shops, and cafes. Various boutiques are located in the shopping area with vintage shops, designer coffee shops, antique dealers, knock-out restaurants, and regular continental foods markets.
Crystal Palace Park
Crystal Palace Park is one of the larger parks in South London and was designed to showcase Victorian grandeur and innovation. It covers over 300 acres and contains a music festival bowl boating lake mazes, kids' farm and dinosaur artifacts.
South Norwood Lake and Grounds
The South Norwood Lake and Grounds are the host of the Croydon Sailing Club. It has tennis courts, a bowling green and a playground for children. The National Sports Centre is right next to trees lined roads echoing from 1899 to 1970 as motor racing events were held. The park is listed in grade II status.
Move to Crystal Palace with KKRemoval!
If you're looking to move into Crystal Palace, just give KKRemoval a call! They will help take care of all your removal needs so that you have nothing to worry about but enjoying London and settling down in your new home. If you'd like to find out more about other districts and locations, be sure to explore our website!