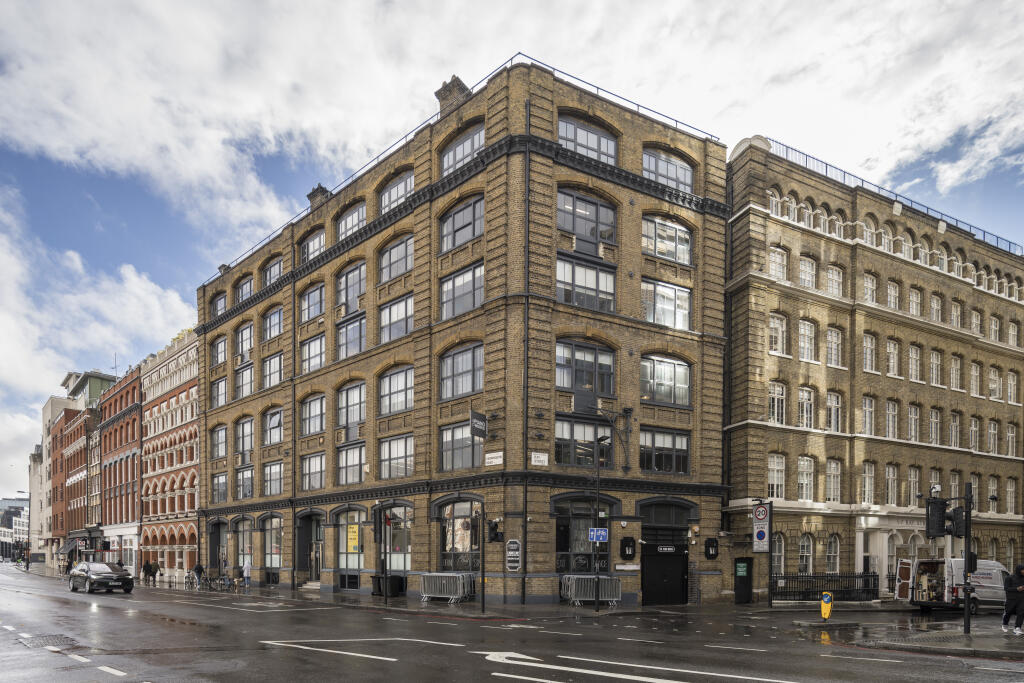 Farringdon, a vibrant neighbourhood in London, is a blend of the city's rich past and its exciting present. Steeped in history since the 12th century, Farringdon is now a beacon of modern urban life and a highly desirable place to live. Home to the ancient Smithfield meat market, the renowned University College London, and the world-famous Fabric nightclub, it offers a lively lifestyle for residents.
Recent residential development, boosted by the Crossrail project, has transformed Farringdon into a hub of stylish properties. These range from converted warehouse flats to modern developments, particularly around Farringdon Station. The neighbourhood also boasts a multitude of dining and shopping options, from street food to upscale restaurants and boutiques, ensuring an urban lifestyle right at your doorstep.
Situated conveniently with easy access to the rest of London via its own tube station, and bordering Clerkenwell, the City, and Holborn, Farringdon presents an ideal living option for those seeking a dynamic, urban lifestyle with a touch of London's rich history.
Farringdon Travel
Farringdon offers residents and commuters a wide array of transport options, ensuring seamless travel around the city. The heart of this transport network is the historic Farringdon Station, one of the oldest surviving underground railway stations in the world, opened in 1863 as the terminus of the Metropolitan Railway.
Today, the station is served by the London Underground's Circle, Hammersmith & City, and Metropolitan lines, providing easy connections to major stations such as King's Cross St Pancras and Barbican. Additionally, it's a part of the National Rail's Thameslink route, connecting St Pancras and City Thameslink, and the recently inaugurated TfL Elizabeth line.
Situated in Zone 1, Farringdon ensures quick access to all central areas of the city. For those preferring road transport, a range of bus routes – 55, 63, 243, 341, N55, N63 – serve the area. With these comprehensive transport options, convenient ticketing facilities, and comfortable waiting areas, Farringdon provides a top-notch transport experience for its residents and visitors.
Farringdon on a Map
Nestled in the heart of Central London, Farringdon paints a unique picture on the city's map. Located in the southern extremity of the London Borough of Islington, it sits snugly against the northern boundary of the City of London and the eastern edge of the London Borough of Camden, placing it at the crossroads of some of London's most vibrant boroughs.
Farringdon's boundaries are more cultural and social than formal, extending roughly from Clerkenwell Road in the north to Charterhouse Street, Charterhouse Square, and Carthusian Street in the south. Its eastern boundary stretches towards Goswell Road and Aldersgate Street, while Farringdon Road draws the line in the west.
Historically, Farringdon's southern boundary with the City of London was marked by the Fagswell Brook and the West Smithfield Bars, ornamental markers documented as early as the 12th century. Although the boundary has seen a slight shift to Charterhouse Street in 1993, Farringdon's charm remains unaltered, a small district with a big heart in Central London.
Who Lives in Farringdon?
Farringdon is home to a diverse population of over 650 residents, a mix that reflects the vibrant character of this central London neighborhood. The majority of the population identifies as White British, making up 35% of the residents, while the Other White and Chinese ethnic groups are also notably represented, contributing to the area's rich cultural diversity.
In terms of age distribution, Farringdon particularly appeals to the younger demographic, with 52% of residents falling within the 20 to 39 age band. This trend is reflected in the neighbourhood's urban lifestyle, making it an appealing place for professionals, singles, and couples without kids.
In terms of safety, Farringdon has an average crime rate of 220.92 per thousand population, a score of 7 out of 10, which is considered medium. Nevertheless, the area's diverse and dynamic character, combined with its central location, makes it an attractive place to live for those seeking a vibrant, urban lifestyle in the heart of London.
Renting and Housing in Farringdon
Farringdon offers a unique housing landscape characterised by its trendy warehouse conversions and modern flats. Its coveted central location puts it at a higher price point than many other London neighbourhoods. The average property value today stands at £703,636, with a price range that extends from £375,000 to a lofty £1,210,000.
Although the buying prices may be steep, rental costs in Farringdon are comparatively more affordable, providing a cost-effective option for those looking to enjoy this vibrant area. The blend of historical architecture with modern living spaces offers a distinctive living experience, contributing to the area's growing popularity. As more people discover the allure of Farringdon, it's anticipated that property prices will continue on an upward trend. Hence, now might be the ideal time to consider renting or buying in this exciting part of London.
Farringdon Schools
Charterhouse Square School & Nursery, 40 Charterhouse Square, Barbican, London EC1M 6EA
Dallington School, 8 Dallington St, London EC1V 0BW
Christopher Hatton Primary School, 38 Laystall St, London EC1R 4PQ
Hugh Myddelton Primary School, Myddelton St, London EC1R 1YJ
Moreland Primary School, Moreland St, London EC1V 8BB
Things to do and Local Amenities in Farringdon
Smithfield Market
Smithfield Market, also known as London Central Market, is the largest meat market in the UK and awakens at 2 am every weekday, its vast floors bustling with traders selling a wide array of meats. This grand building, located between Farringdon and Barbican, thrives on tradition, despite being surrounded by trendy eateries and the famous Fabric nightclub. For a glimpse of the vibrant range of stands, it is advisable to arrive before 7 am.
Grand Ave, London EC1A 9PS, United Kingdom
St. John Restaurant
Celebrating two decades of its existence, St John continues to charm visitors with its gutsy yet sophisticated British cooking. The minimal decor of this Clerkenwell pioneer, the brainchild of Fergus Henderson and Trevor Gulliver, belies its Michelin-starred status, creating an unpretentious atmosphere. The establishment is highly acclaimed for re-introducing Brits to the full spectrum of native produce, with a penchant for offal dishes.
26 St John Street, Barbican, London EC1M 4AY, United Kingdom
Sadler's Wells Theatre
Renowned for showcasing contemporary dance performances, Sadler's Wells Theatre is a short walk from Exmouth Market towards Angel. Choreographers and dance companies of international acclaim, including Matthew Bourne and the English National Ballet, have graced its stage.
Rosebery Ave, London EC1R 4TN, United Kingdom
Museum of the Order of Saint John
Among Farringdon's lesser-known attractions, the Museum of the Order of St John stands out. Housed under the arch of St John's gate, the museum reveals the history of the ancient religious military order and its modern evolution as St John Ambulance. Another local treasure is The Charterhouse Museum, a former Carthusian monastery, now a museum, boys' school, and almshouse.
St John's Gate, 26 St John's Lane, London EC1M 4DA, United Kingdom
Ibérica Farringdon
Iberica Farringdon is a stone's throw away from the Farringdon station and boasts an extensive menu of Spanish small plates. Seafood, meaty dishes, and vegetarian-friendly options cater to various culinary preferences, making this wine bar an ideal spot for food enthusiasts.
89 Turnmill St, London EC1M 5QU, United Kingdom
St John's Gate
St John's Gate is a significant historical landmark in Farringdon, originally serving as the southern entrance to the Clerkenwell Priory, the English base of the Knights Hospitaller, since 1504. Despite extensive restoration over centuries, this brick and stone monument retains its charm. Today, it offers a tangible connection to Farringdon's rich monastic past, a testament to the district's enduring legacy.
Marjory Warren House, 31 St John's Square, London EC1M 4DN, United Kingdom
What is Farringdon Like to Live in?
Farringdon is a dynamic neighbourhood in the heart of London, teeming with a blend of rich history and a burgeoning contemporary culture. Its transformation into one of the most desirable areas in London is largely due to its vibrant urban lifestyle that caters to the young and the adventurous. With an abundance of pubs, coffee shops, restaurants, and a great nightlife scene, Farringdon provides a diverse and stimulating social scene.
The thriving Charterhouse Street is a food lover's paradise, bringing together a variety of culinary experiences right on your doorstep. Meanwhile, Farringdon's solid transport infrastructure ensures easy navigation within the city. Rich with amenities, from the historic Smithfield Market and Sadler's Wells Theatre to distinctive museums, there is always something to explore.
Despite its bustling nature, safety in the area is maintained, with a crime rate comparable to the London average. Housing offers a mix of traditional and modern styles, with many warehouses converted into trendy flats. Overall, living in Farringdon is like having London's rich tapestry of experiences stitched together in one exciting neighbourhood.
Move to Farringdon with KKRemoval!
Planning to immerse yourself in the vibrant lifestyle of Farringdon? Let KKRemoval assist you! We specialize in facilitating smooth transitions into new homes and neighbourhoods. Our team of professionals is dedicated to taking the stress out of your move, offering a comprehensive service that caters to your specific needs.
Whether you're relocating to a trendy warehouse-converted flat or a modern apartment, we ensure your belongings reach their new destination safely and promptly. With our deep understanding of the Farringdon area, we're well-equipped to handle the logistics of your move, allowing you to focus on the excitement of starting a new chapter in this buzzing neighbourhood. Choose KKRemoval for a seamless, worry-free relocation to Farringdon!