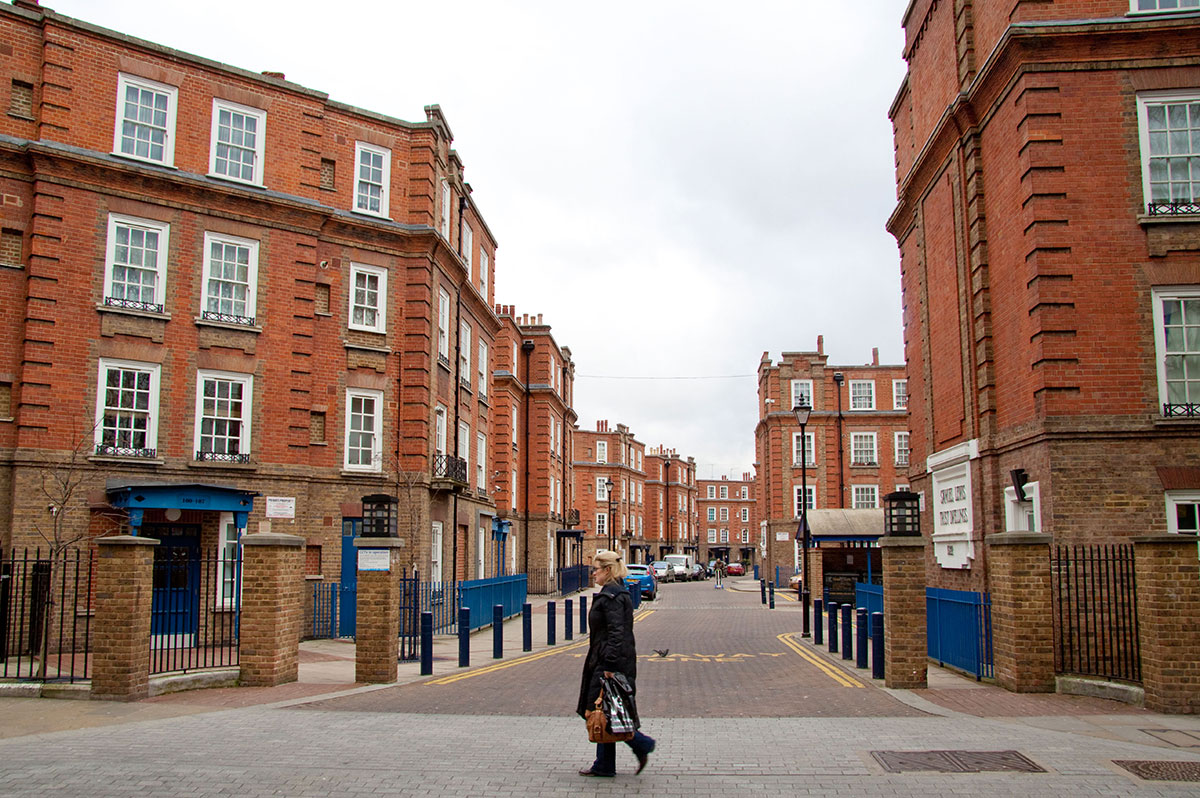 Drawing from the vibrant pulse of the city and the tranquility of its green spaces, Fulham, London, offers a unique blend of cosmopolitan living and serene retreat. Nestled in the heart of the London Borough of Hammersmith and Fulham, this area is cradled by the River Thames on two sides, creating a picturesque setting that is both captivating and soothing.
Fulham is not just about scenic beauty; it is a hub of activity and culture, offering a plethora of leisure facilities, shopping opportunities, and impressive schools. This makes it a preferred choice for families, retirees, young professionals, and couples alike. The area is known for its diverse demographic and cultural richness, adding to its vibrant, cosmopolitan feel.
The area is also home to a variety of architectural styles, from charming Victorian terraced houses to modern residential blocks, catering to a wide range of preferences and budgets. The excellent transport links, including six underground stations and an extensive bus network, make commuting to the heart of London and beyond a breeze.
Fulham Travel
Fulham, located in the South West London, is well-served by public transport, making it easily accessible from various parts of the city. The area is serviced by six underground stations, namely Fulham Broadway, Parsons Green, and Putney Bridge on the District Line, and Hammersmith, Barons Court, and West Kensington on the Piccadilly Line. These stations provide quick and convenient connections to Central London and beyond.
For those who prefer to travel by bus, Fulham is serviced by several bus routes, including the 14, 28, 211, 295, 306, 414, 424, N11, and N28. These buses provide comprehensive coverage of the area, ensuring that residents and visitors can easily reach their destinations within Fulham and the surrounding areas.
The area is also well-served by night buses, ensuring that transportation is available at all hours. The N11 and N28 buses are particularly useful for late-night travel.
Fulham is also a great area for cycling, with several cycle routes and Santander Cycles docking stations scattered throughout the area. For those who prefer to drive, the area is just off the A4, providing easy access to the M4 and M25.
Fulham on a Map
Fulham is a district in the London Borough of Hammersmith and Fulham, located in the southwestern part of Greater London, England. It is situated approximately 3.6 miles (5.8 kilometers) southwest of Charing Cross, the traditional center of London.
Geographically, Fulham lies on the north bank of the River Thames, between Hammersmith to the west and Kensington and Chelsea to the east. It faces Wandsworth and Putney on the opposite side of the river. The district is bordered to the north by the West London railway line, which separates it from West Kensington and Earl's Court.
Fulham's location along the river gives it a picturesque setting, with several parts of the area offering stunning views of the Thames. The district's southern boundary is marked by the Thames Path, a scenic walking route that follows the river through much of London.
On a map, Fulham's position in West London places it within easy reach of many of the city's key attractions and business districts, while its riverside location adds to its charm and appeal.
Who lives in Fulham?
Fulham, a vibrant neighborhood in London, is home to a diverse population of around 87,161 residents as per the 2021 census. The area is predominantly inhabited by individuals aged between 25-34 years, making it a youthful and dynamic community. The gender distribution is fairly balanced, with a slightly higher number of females (44,804) compared to males (42,357).
The area is generally considered safe, with a relatively low crime rate. However, like any urban area, certain types of crime do occur. The most common crimes reported are theft and handling stolen goods, which account for approximately 28.5% of all reported crimes. Violent crime is less common, making up about 21.1% of the total.
Overall, Fulham is a safe, vibrant, and diverse community with a high standard of living and a strong emphasis on education and employment.
Renting and Housing in Fulham
Fulham's property scene is a blend of historical charm and modern elegance. The area is primarily characterized by Victorian and Edwardian terrace houses of varying sizes, offering a unique aesthetic appeal. There are also a few Georgian houses, most notably in New King's Road overlooking Parsons Green.
The area around the Hurlingham Club, Napier Avenue, and Edenhurst Avenue is known for its large late-Victorian semis, while the Peterborough Estate is home to large late-Victorian terrace houses, many of which have been extended into lofts, side returns, and basements.
For those seeking a riverside view, Ranelagh Gardens houses Rivermead Court, three imposing Thirties riverside blocks of flats. South of Parsons Green, the area around Moore Park Road between Fulham Road and King's Road offers flat-fronted three- and four-storey brick and stucco houses, giving it a feel more akin to Chelsea than predominantly red-brick Fulham.
In terms of new-build homes, St George has two large schemes on the river in Fulham. Chelsea Creek has 900 homes next to Chelsea Harbour and Imperial Wharf station, while Fulham Reach is a 744-home development at Distillery Wharf. For those interested in shared-ownership and first-time buyer homes, there will be 194 for shared ownership at St William's development of the gasworks site in Imperial Road.
Fulham is also popular with young professional renters. Rental prices range from £1,200 a month for a one-bedroom, third-floor flat in a Peabody tenement estate in Lillie Road to £4,498 a month for a five-bedroom terrace house in Fabian Road close to Fulham Broadway.
Whether you're looking to buy or rent, Fulham offers a wide range of housing options to suit different tastes and budgets, making it a sought-after area for both families and young professionals.
Fulham Schools
Busy Bees at Fulham Nursery, 57 Filmer Rd, London SW6 7JF
Bright Horizons Fulham Day Nursery and Preschool, 16 Lettice St, London SW6 4EH
Fulham Prep School, 200 Greyhound Rd, London W14 9RG
Parsons Green Prep School, 1 Fulham Park Rd, London SW6 4LJ
Fulham Pre-Prep School, 47a Fulham High St, London SW6 3JJ
St. John's Walham Green CE Primary School, Filmer Rd, London SW6 6AS
Fulham Cross Girls School, 27 Munster Rd, London SW6 6BP
The Fulham Boys School, 532 Fulham Rd., London SW6 5PY
Things to do and Local Amenities in Fulham
Fulham Palace
Fulham Palace, a Grade I listed building, is a remarkable piece of history nestled in the heart of Fulham. Originally built during the medieval era, it served as the primary residence for the Bishop of London for centuries. Today, it stands as a testament to the area's rich history, housing a museum that offers a fascinating insight into its past.
The museum is free to enter, making it an accessible cultural experience for all. The palace is also surrounded by expansive, beautifully maintained gardens that are open to the public. These gardens provide a tranquil escape from the city's hustle and bustle, making Fulham Palace a must-visit for history enthusiasts and nature lovers alike.
Bishop's Ave, London SW6 6EA, United Kingdom
Bishops Park
Bishops Park is a verdant oasis located along the banks of the Thames. This park offers a wide range of leisure amenities, making it a popular spot for both locals and visitors. It features a tranquil ornamental lake, perfect for peaceful contemplation, and a unique urban beach area that brings a touch of the seaside to the city.
The park also includes a section of the Thames Path, a walking route that follows the river through much of London, offering stunning views and a chance to explore the city from a different perspective. Whether you're a sports enthusiast, a nature lover, or simply looking for a peaceful place to unwind, Bishops Park has something to offer you.
Bishop's Ave, London SW6 6EA, United Kingdom
Stamford Bridge
Stamford Bridge, the home ground of Chelsea Football Club, is a must-visit for football fans. As one of the most successful clubs in English football, Chelsea FC has a rich history and a passionate fan base. At Stamford Bridge, you can immerse yourself in this history with a stadium tour, where you'll get a behind-the-scenes look at the club's operations.
You can also visit the museum to learn more about the club's illustrious past, or even catch a live game to experience the electric atmosphere of a match day. Whether you're a die-hard Chelsea fan or just a football enthusiast, a visit to Stamford Bridge is sure to be a memorable experience.
Fulham Rd., London SW6 1HS, United Kingdom
North End Road Market
Operating from Monday to Saturday, North End Road Market is a bustling hub of activity. This market offers a wide range of goods, from fresh produce and delicious street food to clothing and household items. It's a great place to experience the local atmosphere, engage with the community, and pick up some unique items. Whether you're looking for a bargain, searching for a unique gift, or just want to enjoy the vibrant market atmosphere, North End Road Market is a must-visit.
North End Rd, London SW6 1NW, United Kingdom
River Cafe
For food lovers, a visit to the River Cafe is a must. This renowned restaurant offers a fine dining experience with a focus on Italian cuisine. The dishes are prepared using locally-sourced, fresh ingredients, ensuring a meal of the highest quality. The restaurant is located in a beautiful riverside setting, adding to the overall dining experience. In addition to its delicious food, the River Cafe boasts an impressive selection of wines, making it a perfect place for a special occasion or a romantic dinner.
1A Station Approach, London SW6 3UH, United Kingdom
Jerdan Place
Jerdan Place is a quaint little road tucked away in Fulham. It's home to a range of small shops and independent cafes, each offering something unique. Whether you're looking for a unique gift, a new book to read, or just a great cup of coffee, you're sure to find it here. With its relaxed atmosphere and charming storefronts, Jerdan Place is an ideal spot for a leisurely Sunday morning stroll.
Jerdan Place, London, SW6 1BE
Roca London Gallery
The Roca London Gallery is a stylish space that celebrates design, innovation, and sustainability. Designed by the renowned architect Zaha Hadid, the gallery's interior is inspired by the movement of water, creating a unique and visually striking space. The gallery hosts a range of social and cultural events throughout the year, making it a hub of creativity and innovation. Whether you're interested in design, looking to network with industry professionals, or simply want to experience a unique cultural event, the Roca London Gallery is a must-visit.
Station Court, Townmead Rd, London SW6 2PY, United Kingdom
What is Fulham Like to Live in?
Living in Fulham offers a unique blend of city life and village charm. The area is known for its Victorian and Edwardian architecture, giving it a distinctive style that has attracted residents and businesses alike since the 19th century. The streets are lined with trendy shops, restaurants, and bars, creating a vibrant, upmarket community that caters to a diverse range of tastes and preferences.
Fulham is not just about style and sophistication; it is also a place of comfort and convenience. The area is well-served by public transport, making it easy to commute to other parts of London. There are also plenty of green spaces, including parks and the scenic Thames Path, providing residents with ample opportunities for outdoor activities and relaxation.
The area is home to a diverse population, including families, young professionals, and retirees. The community is friendly and welcoming, with a strong sense of neighborhood spirit. There are also plenty of schools and educational facilities, making it a great place for families with children.
In terms of safety, Fulham is generally considered a safe area with a relatively low crime rate. The area also boasts a high standard of living, with a high employment rate and a strong emphasis on education.
Overall, living in Fulham offers a unique blend of city life and village charm, with a vibrant community, excellent amenities, and a high standard of living. Whether you're a young professional looking for a trendy place to live or a family seeking a safe and friendly community, Fulham has something to offer everyone.
Move to Fulham with KKRemoval!
Relocating to a new area can be a daunting task, but with KKRemoval, your move to Fulham can be smooth and hassle-free. As a leading clearance and moving company based in London, we understand the complexities of moving and are committed to making the process as easy as possible for you.
Our team of professionals is experienced in handling all aspects of relocation, from packing and transporting your belongings to helping you settle into your new home. We take great care in handling your items, ensuring they arrive at your new Fulham home in the same condition they left your old one.
Moving to Fulham is an exciting step, and with KKRemoval, you can focus on the excitement of your new adventure while we handle the logistics. Contact us today to learn more about our services and how we can make your move to Fulham a seamless experience.