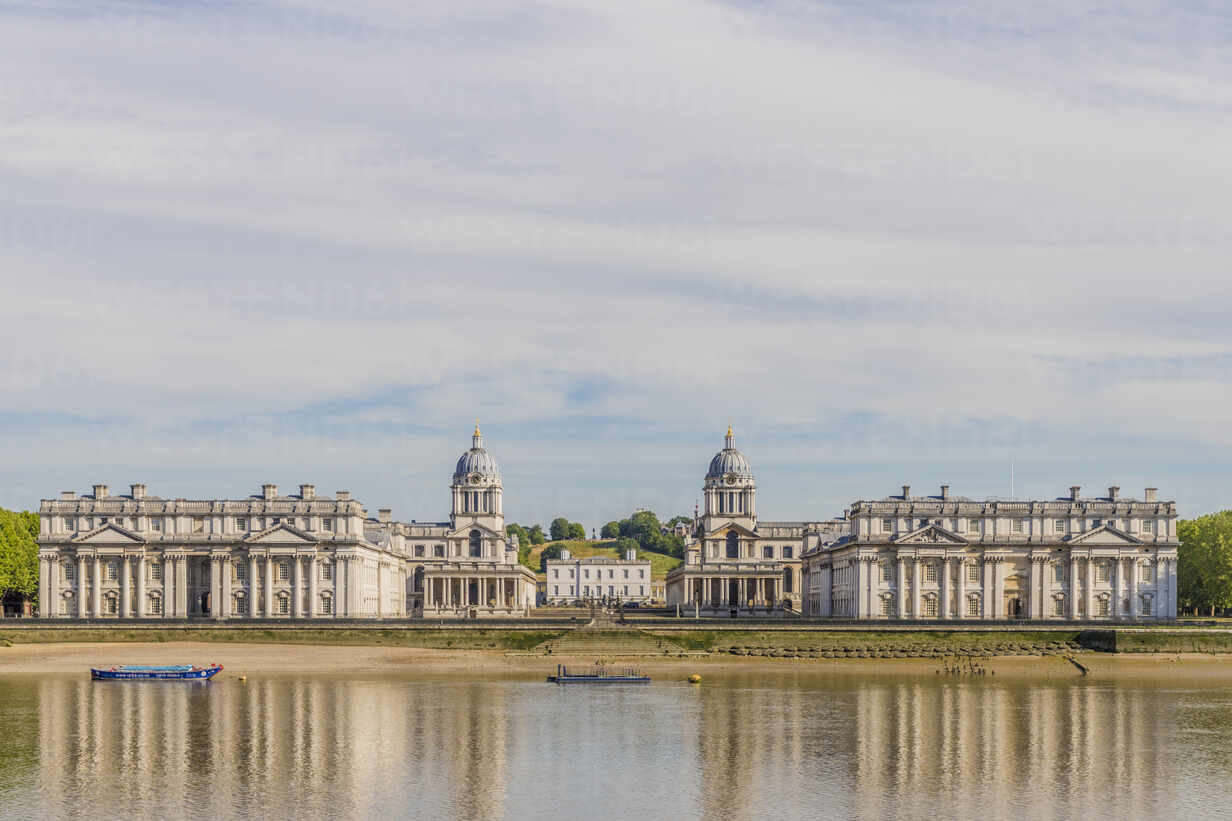 Immersed in a rich tapestry of seafaring history and bristling with cultural gems, Greenwich is a captivating district of South East London that seamlessly weaves the allure of yesteryears with the vibrancy of today. Perched on the edge of the River Thames, it's the very place where time as we know it originates, being the birthplace of the Prime Meridian – Longitude 0º.
The district is celebrated for its architectural splendor, with landmarks such as the Royal Observatory, the Cutty Sark, and the Old Royal Naval College standing as grand testaments to its storied past. But Greenwich is far from being a mere historical relic.
It's a pulsating, contemporary neighborhood, home to a dynamic arts scene, a plethora of gastronomic delights, and a lively market, all framed by stunning parklands and panoramic river vistas. Whether you're a history enthusiast, a culinary explorer, or a nature lover, Greenwich promises a distinctive living experience that satisfies a wide array of interests and lifestyles.
Greenwich Travel
Greenwich, a Royal Borough of London, is conveniently located in the heart of London and is well-served by an extensive public transport network. This makes it easily accessible from various parts of the city and beyond. The area is primarily served by the Docklands Light Railway (DLR), with the Greenwich and Cutty Sark stations offering swift and efficient connections to central London and the bustling financial district. Greenwich is located in Zones 2 and 3.
For those who prefer road travel, Greenwich is well-connected by a multitude of bus routes that traverse the city. Key bus routes such as the 177, 180, 188, 199, and 386 provide comprehensive coverage of the area, ensuring that residents and visitors can easily reach their destinations. For late-night travellers, the area is served by night bus services N1 and N199, ensuring seamless connectivity at all hours.
Major bus stops are strategically located throughout the area, including stops near popular landmarks such as the Royal Observatory and the Cutty Sark. The North Greenwich bus station, located near the O2 Arena, is a major hub where several bus routes converge. The Greenwich rail station and the Cutty Sark DLR station are also significant transport hubs, providing easy access to both local and intercity services. Whether you're commuting to work, exploring the city, or heading out for a night on the town, travelling to and within Greenwich is a breeze.
Greenwich on a Map
Greenwich is a district in the southeast part of London, England. It's situated on the south bank of the River Thames, approximately 5.5 miles (8.9 kilometers) east-southeast of Charing Cross, the traditional center of London. Geographically, Greenwich Peninsula is bordered by Deptford to the west and Woolwich to the east. To the south, it's bordered by Blackheath, and to the north, it faces the Isle of Dogs on the opposite side of the River Thames.
Greenwich's location along the river gives it a picturesque setting, with several parts of the area offering stunning views of the Thames and the London skyline. The district's southern boundary is marked by the A2, a major road in London, while its northern boundary is defined by the River Thames. Greenwich is approximately 5.5 miles (8.9 kilometers) east of London Bridge, making it a short and convenient journey for those traveling from the heart of the city.
On a map, Greenwich's position in southeast London places it within easy reach of many of the city's key attractions and business districts. Its riverside location and proximity to the Prime Meridian add to its geographical significance and appeal.
Who lives in Greenwich?
Greenwich is a diverse and vibrant district, home to a population of approximately 289,068 residents as of the 2021 census. The area is known for its multicultural atmosphere, with a mix of different ethnicities contributing to its rich cultural tapestry. The majority of the population is White (75.9%), followed by Asian (6.9%), and Black or African American (5.4%).
The age distribution in Greenwich is fairly balanced, with a slightly higher proportion of young adults and middle-aged residents. The largest age group is 18-64 years, making up a significant portion of the population. This suggests a mix of working professionals, families, and retirees living in the area.
Greenwich also has a significant number of foreign-born residents, accounting for 23.1% of the population. This further adds to the area's cultural diversity and global appeal. The area is also home to a slightly higher proportion of females (53.0%) compared to males.
In terms of safety, Greenwich is generally considered a safe area to live in, with a strong sense of community among residents. However, like any urban area, it's always advisable to stay vigilant and be aware of your surroundings, especially during late hours.
Overall, Greenwich is a lively and diverse district, offering a welcoming and inclusive environment for all its residents. Whether you're a young professional, a family, or a retiree, Greenwich has something to offer everyone.
Renting and Housing in Greenwich
Greenwich, a district that beautifully blends history with modernity, offers a diverse range of housing options that cater to various budgets and preferences. From contemporary new-builds in the Greenwich town centre to charming Georgian terraced houses, there's a home for everyone in this area.
The average asking price for a property in Greenwich is £514,987, which is significantly lower than the London average of £962,772. Over the past year, detached homes in Greenwich have sold for an average of £918,735, while semi-detached properties have fetched around £550,886. Terraced homes have sold for an average of £509,605, and flats for £391,074.
Areas within Greenwich offer different vibes and price points. For instance, Thamesmead is a quiet residential area with an average property price of £286,022, making it an affordable option. Plumstead, known for its community feel and green spaces, has an average property price of £362,106.
Whether you're looking to buy or rent, Greenwich offers a variety of options to suit different budgets and lifestyle needs. Its diverse housing market, coupled with its rich history and vibrant community, makes it an attractive place to call home.
Greenwich Schools
Little Cubs Academy Preschool & Nursery Greenwich, 100 Old Woolwich Rd, London SE10 9PN
James Wolfe Primary School, Randall Pl, London SE10 9LA
Morden Mount Primary School, Lewisham Rd, London SE13 7QP
Fossdene Primary School, Victoria Way, London SE7 7NQ
Invicta Primary School, Trevithick St, London SE8 3HG
Halstow Primary School, Halstow Rd, London SE10 0LD
St Alfege with St Peter's C of E Primary School, 9-10 Creek Rd, London SE10 9RB
Royal Greenwich Trust School, 765 Woolwich Rd, London SE7 8LJ
The Greenwich Steiner School, 90 Mycenae Rd, London SE3 7SE
Things to do and Local Amenities in Greenwich
The Old Royal Naval College & The Painted Hall
This UNESCO World Heritage Site is a must-visit for anyone exploring Greenwich. The Painted Hall, often likened to the Sistine Chapel in Rome, is an awe-inspiring masterpiece painted by James Thornhill between 1707 and 1726. It's a grand baroque artwork that covers 40,000 square feet of the hall's interior. The Old Royal Naval College also houses several other historical attractions, including the King William Undercroft, Queen Mary Undercroft, Chapel of St Peter and St Paul, Ripley Tunnel, and Victorian Skittle Alley, all of which are free to enter and offer a fascinating insight into the area's rich history.
College Way, London SE10 9NN, United Kingdom
Cutty Sark
This historic ship is a window into the life of 19th-century mariners. Built in Glasgow in 1869, the Cutty Sark was the fastest ship of its time, making it a symbol of Britain's seafaring prowess. Today, visitors can explore the ship's decks, take the wheel, and even venture under the hull to marvel at the ship's construction. The ship also hosts interactive exhibits that bring its history to life.
King William Walk, London SE10 9HT, United Kingdom
Royal Observatory Greenwich
Founded in 1676, the Royal Observatory is a must-see for anyone interested in astronomy or time-keeping. Here, you can stand on the Prime Meridian Line, the imaginary line that divides the Eastern and Western hemispheres. The Observatory is also home to the historic Flamsteed House, where you can see John Harrison's revolutionary timekeepers and the UK's largest refracting telescope.
Blackheath Ave, London SE10 8XJ, United Kingdom
Greenwich Park
This beautiful park, one of the oldest enclosed Royal Parks, spans 183 acres and offers stunning views of the London skyline and Canary Wharf. It's the perfect spot for a picnic, a leisurely stroll, or even a game of tennis. The park also houses several gardens, including the Rose Garden, the Edwardian-style Flower Garden, and the Queen's Orchard, which grows a variety of historic fruit trees.
London SE10 8QY, United Kingdom
National Maritime Museum
This museum is a celebration of Great Britain's vast maritime history. Exhibits include historic clocks and timepieces, ship models, and maritime art. One of the most poignant exhibits is the actual uniform Admiral Lord Nelson was wearing when he was fatally wounded at the Battle of Trafalgar.
Romney Rd, London SE10 9NF, United Kingdom
Greenwich Market
This vibrant market is a hub of activity, offering a wide range of goods, from arts and crafts to unique fashion and jewelry. The food market is a highlight, offering a smorgasbord of cuisines from around the world, making it a foodie's paradise.
5B Greenwich Market, London SE10 9HZ, United Kingdom
Queen's House & Tulip Staircase
The Queen's House, designed by Inigo Jones, is known for its stunning architecture, but the highlight is the Tulip Staircase, one of the most beautiful spiral staircases in the world. The Great Hall, a perfect cube in shape, is another must-see, with its striking black-and-white geometric marble floor.
Romney Rd, London SE10 9NF, United Kingdom
Trafalgar Tavern
This historic pub on the south bank of the River Thames is a great spot to unwind after a day of sightseeing. It has retained many of its original features and offers beautiful views of the Thames, making it a perfect spot for a leisurely meal or a pint.
Park Row, London SE10 9NW, United Kingdom
Ranger's House
This elegant Georgian villa houses the Wernher Collection, a fabulous art collection amassed by diamond magnate Sir Julius Wernher. Built in 1723, it has served as a residence for royals and aristocrats and is now a showcase for a diverse collection of more than 700 works of art.
Chesterfield Walk, London SE10 8QX, United Kingdom
What is Greenwich Like to Live in?
Living in Greenwich offers a unique blend of city and country life, making it an ideal location for those who appreciate both the hustle and bustle of city living and the tranquility of green spaces. The area is known for its rich maritime history, beautiful architecture, and spacious parks, which add to its charm and appeal.
Greenwich is a vibrant and diverse district, offering a range of cultural experiences. From the historic Cutty Sark and the Royal Observatory to the bustling Greenwich Market and the O2 Arena, there's always something to see and do. The area is also home to a variety of restaurants, pubs, and cafes, catering to all tastes and budgets.
The community in Greenwich is friendly and welcoming, with a strong sense of camaraderie among residents. The area is also known for its excellent schools, making it a popular choice for families. For professionals, the area's excellent transport links provide easy access to central London and the city's financial district.
In terms of safety, Greenwich is generally considered a safe area to live in, with a strong community spirit and active local policing. However, like any urban area, it's always advisable to stay vigilant and be aware of your surroundings.
Overall, living in Greenwich offers a balanced lifestyle, combining the convenience of city living with the charm of a historic and green district. Whether you're a history buff, a foodie, or a nature lover, Greenwich offers a unique living experience that caters to all tastes and lifestyles.
Move to Greenwich with KKRemoval!
Relocating to a new area can be a challenging task, but with KKRemoval, your move to Greenwich can be smooth and stress-free. As a leading clearance and moving company based in London, we understand the complexities of moving and are committed to making the process as easy as possible for you.
Our team of professionals is experienced in handling all aspects of relocation, from packing and transporting your belongings to helping you settle into your new home in Greenwich. We take great care in handling your items, ensuring they arrive at your new Greenwich home in the same condition they left your old one.
Moving to Greenwich is an exciting step, and with KKRemoval, you can focus on the excitement of your new adventure while we handle the logistics. Contact us today to learn more about our services and how we can make your move to Greenwich a seamless experience.