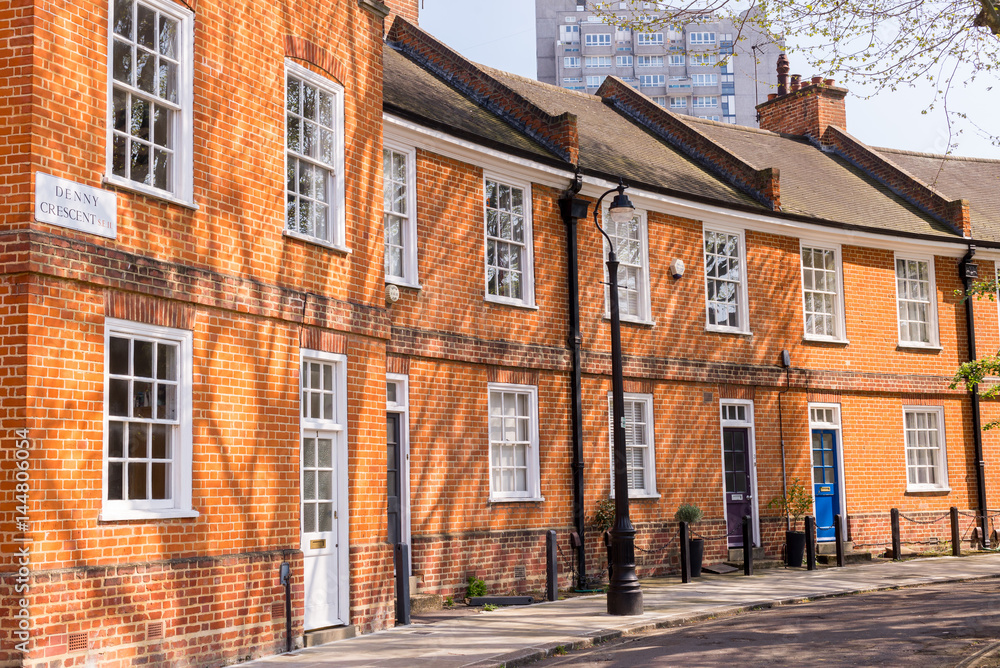 Kennington, a district in south London, is a place of rich history and modern charm. Nestled within the London Borough of Lambeth, it has been a significant part of London's landscape for centuries. The area is renowned for its beautiful Georgian and Victorian architecture, which stands as a testament to its historical significance.
The River Thames flows nearby, adding to the scenic beauty of Kennington. This proximity to the river has historically made it a desirable location. Over the years, Kennington has evolved, blending its historical roots with contemporary living. Today, it boasts a mix of residential properties, ranging from period homes to modern apartments. The Oval cricket ground, an iconic sports venue, is also located in Kennington, further enhancing its reputation.
In addition to its modern amenities, Kennington has a rich historical tapestry. It has witnessed several significant events over the centuries, from royal visits to political rallies. The district's history is intertwined with that of London, making it a fascinating place for history enthusiasts.
Kennington is a blend of the old and the new. Its historical significance, combined with its modern amenities, makes it a sought-after district in London. Whether you're a resident or a visitor, Kennington promises a unique and enriching experience.
Kennington Travel
Kennington, a vibrant district in south London, boasts excellent transport links that make commuting and exploring the city a breeze. The area is primarily served by the Kennington Underground station, which is a mere 5-minute walk from the heart of the district. This station is on the Northern Line, providing direct access to central London and other parts of the city. For those who prefer overground travel, the Elephant & Castle train station is just a 13-minute walk away, offering further connectivity.
Bus services in Kennington are both frequent and diverse. Key bus stops include Kennington Cross, Kennington Road, which is a 3-minute walk, and Kennington Station, which is a 4-minute walk from the central area. Buses that operate in the vicinity include the 196, 133, N133, 155, N155, 333, 415, 3, N3, 59, N109, 159, and 360, among others. These routes ensure that residents and visitors have a multitude of options when it comes to travelling within London.
Whether you're a resident looking to commute to work or a visitor eager to explore London's attractions, Kennington's strategic central location and robust transport network make it an ideal base.
Kennington on a Map
Kennington is a vibrant district nestled in south London, specifically within the London Borough of Lambeth. Geographically, it occupies a strategic location that bridges the gap between the heart of London and its southern boroughs. Situated just south of the River Thames, Kennington is approximately 2 miles southeast of Central London, making it a stone's throw away from the city's bustling core.
Furthermore, its proximity to iconic landmarks is noteworthy; for instance, London Bridge is just a short distance away, easily reachable within a few minutes by public transport or car. This prime location ensures that residents and visitors in Kennington are never too far from the pulse of London's activities, while still enjoying the relative tranquillity of a suburban setting.
Who Lives in Kennington?
Kennington, a vibrant area located in London, is home to a diverse range of residents. According to the 2016 census data from the Australian Bureau of Statistics, the region has a population of 7,443 residents. The majority of these residents are aged between 25-34 years, making it a relatively young community. Families in Kennington predominantly consist of couples without children, accounting for 42.5% of all households, followed by couples with children at 38.6%. Single-parent families make up a smaller portion at 18.9%.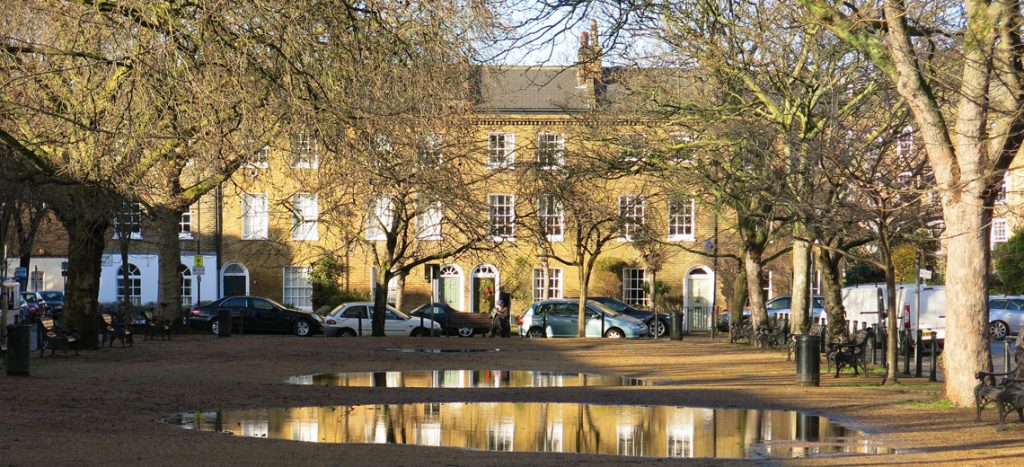 The atmosphere in Kennington is lively, with a mix of young professionals, families, and older residents. The community is closely-knit, with many local events and gatherings fostering a sense of belonging among its inhabitants.
However, like many urban areas, Kennington does face challenges related to crime. Data from Crystal Roof indicates that the annual crime rate in the local area is 300.64 per thousand population, which is rated as medium. In total, 18,034 crimes occurred within a mile of Kennington Oval between February 2020 and January 2021. Despite these challenges, the community remains resilient, with many local initiatives aimed at improving safety and fostering a positive environment for all residents.
Renting and Housing in Kennington
Kennington's housing landscape is a blend of historical charm and modern elegance. Over the past year, properties in Kennington have had an overall average price of £637,946. Flats, which are a predominant feature in the area, sold for an average price of £570,830. Those seeking a bit more space and perhaps a touch of historical architecture might be drawn to the terraced properties, which fetched an average of £1,027,712. Semi-detached homes, on the other hand, were sold at an average price of £1,038,800.
It's worth noting that while Kennington offers a rich tapestry of architectural styles, from Victorian and Edwardian homes to contemporary apartments, the property prices have seen some fluctuations. Over the last year, sold prices in Kennington were 7% down from the previous year and 29% down from the 2020 peak of £904,324.
This suggests that while the area remains desirable, potential homeowners and renters might find opportunities for good deals. Whether you're looking for a modern flat with all the amenities or a character-filled terraced home, Kennington offers a range of options to suit various preferences and budgets.
Kennington Schools
The Pelican Nursery, 173-175 Kennington Lane, London SE11 4HG, United Kingdom
Magic Roundabout Nursery Kennington, 35 Sutherland Square, London SE17 3EE
Saint Mark's Church of England Primary and Nursery School, Harleyford Rd, London SE11 5SL
Henry Fawcett Primary School, Bowling Green St, London SE11 5BZ
Kennington Park Academy, 20 Kennington Park Gardens, London SE11 4AX
Ashmole Primary School, Ashmole St, London SW8 1NT
Walnut Tree Walk Primary School, Walnut Tree Walk, London SE11 6DS
Local Amenities and Things to do in Kennington
Kennington, a district brimming with history, culture, and community spirit, offers a plethora of attractions and amenities that cater to both residents and visitors. From historical landmarks that echo tales of yesteryears to modern hubs of art and recreation, Kennington is a treasure trove of experiences waiting to be explored. Here are some of the standout amenities that define the essence of this vibrant district:
Gasworks
The Vauxhall Glassworks, with its roots tracing back to the 17th century, stands as a testament to Kennington's industrial heritage. While the factory's operations concluded in 1780, its legacy is immortalised in the Glasshouse Walk. This stretch, once the heart of the factory, now offers a blend of contemporary urban industries, cosy pubs, and residential homes. A walk down this lane is like a journey through time, reminiscing about the area's industrious past.
155 Vauxhall St, London SE11 5RH, United Kingdom
Charlie Chaplin's House
Kennington's tryst with the world of cinema is epitomised by the childhood home of the legendary Charlie Chaplin. Located at 39 Methley Street, this house witnessed the early years of a boy who would go on to become one of cinema's most iconic figures. Although it remains a private residence, its mere presence evokes a sense of nostalgia and reverence for the arts.
39 Methley Street, London SE11 4AL England
Bee Urban
Amidst the urban landscape of Kennington lies Bee Urban, an oasis dedicated to the conservation of bees. Situated in Kennington Park, this beekeeping and environmental education centre champions the cause of these vital pollinators. Through interactive sessions, visitors can delve into the world of bees, understanding their significance in our ecosystem and the products they help produce.
St Agnes Pl, London SE11 4BE, United Kingdom
St. Mark's Church
An architectural marvel, St. Mark's Church stands tall as a symbol of Kennington's religious heritage. This Grade II listed Anglican church, constructed in 1824, is a "Commissioner's Church", showcasing the grandeur of religious architecture of its time. Beyond its aesthetic appeal, St. Mark's is a hub of community activities, spiritual sessions, and events that bind the locals together.
St. Mark's Churchyard, Kennington Park Road, London SE11 4PP, United Kingdom
The Kennington Coffee Shop
A delightful addition to Kennington's café scene, The Kennington Coffee Shop is more than just a place to grab your morning brew. It's a community hub, a space where locals converge for hearty conversations, fresh coffee, and delicious bites. The ambiance is inviting, with a décor that exudes warmth and comfort.
Whether you're looking to catch up on some work, meet friends, or simply enjoy a quiet moment with your favourite book, this coffee shop offers the perfect setting. Its menu boasts a range of beverages and snacks, ensuring that there's something for everyone. A visit here is not just about the coffee; it's about experiencing the heart and soul of Kennington.
3, Wincott Parade, 173 Kennington Rd, London SE11 6SR, United Kingdom
Cinema Museum
A tribute to the magic of movies, the Cinema Museum is a must-visit for film aficionados. Nestled near the Lambeth Workhouse, this museum boasts an extensive collection of cinematic artefacts, ranging from vintage posters to age-old projection equipment. The guided tours offer a deep dive into the evolution of cinema, making it a nostalgic trip down memory lane.
2 Dugard Way, Renfrew Rd, London SE11 4TH, United Kingdom
The Oval
The Oval is more than just a cricket ground; it's a symbol of Britain's sporting legacy. Serving as the home ground for the Surrey County Cricket Club since 1845, it has witnessed countless memorable matches. Cricket enthusiasts can indulge in behind-the-scenes tours, getting a glimpse of the stadium's rich history and the intricacies of the sport.
Kennington Oval, London SE11 5SS, United Kingdom
What is Kennington Like to Live in?
Kennington, with its rich history and strategic location, offers a unique blend of city life and suburban tranquillity. Nestled just south of the River Thames, it's a district that has seen significant transformation over the years, evolving from its agricultural roots to a bustling urban enclave.
Living in Kennington means being part of a community that cherishes its heritage. The Georgian and Victorian townhouses, which line many of its streets, are a testament to its storied past. These historical structures coexist harmoniously with modern apartments and developments, reflecting the district's adaptability and forward-thinking nature.
One of the standout features of Kennington is its green spaces. Despite its urban setting, parks and gardens are plentiful, offering residents a respite from the hustle and bustle. The Kennington Park, for instance, is a popular spot for both relaxation and recreation, drawing families, fitness enthusiasts, and those simply looking to enjoy a sunny day outdoors.
The community vibe in Kennington is palpable. Local businesses, from quaint cafes to independent boutiques, thrive here, supported by loyal residents who prefer the personal touch these establishments offer. The area also boasts a vibrant arts scene, with several galleries and theatres showcasing both local and international talents.
In essence, living in Kennington is about experiencing the best of both worlds. It's a place where history meets modernity, where the community spirit is strong, and where every amenity is just around the corner. Whether you're a young professional, a growing family, or someone looking to retire in a peaceful yet vibrant setting, Kennington has something to offer.
Move to Kennington with KKRemoval!
Relocating to the vibrant district of Kennington? Let KKRemoval be your trusted partner in this exciting journey. As a leading London-based moving and removal company, KKRemoval understands the intricacies of city relocations. With a team of experienced professionals, they ensure that your move to Kennington is seamless, efficient, and stress-free.
Whether you're moving from another part of London or transitioning from a different city altogether, KKRemoval offers tailored solutions to meet your unique needs. Their expertise extends beyond just moving belongings; they handle each item with care, ensuring that everything from your cherished heirlooms to your everyday essentials reaches your new Kennington home in pristine condition.
Choosing KKRemoval means opting for reliability, efficiency, and peace of mind. So, as you prepare to embrace the charm and dynamism of Kennington, let KKRemoval handle the logistics. Start your new chapter in Kennington with confidence and ease, knowing that KKRemoval has got your back!