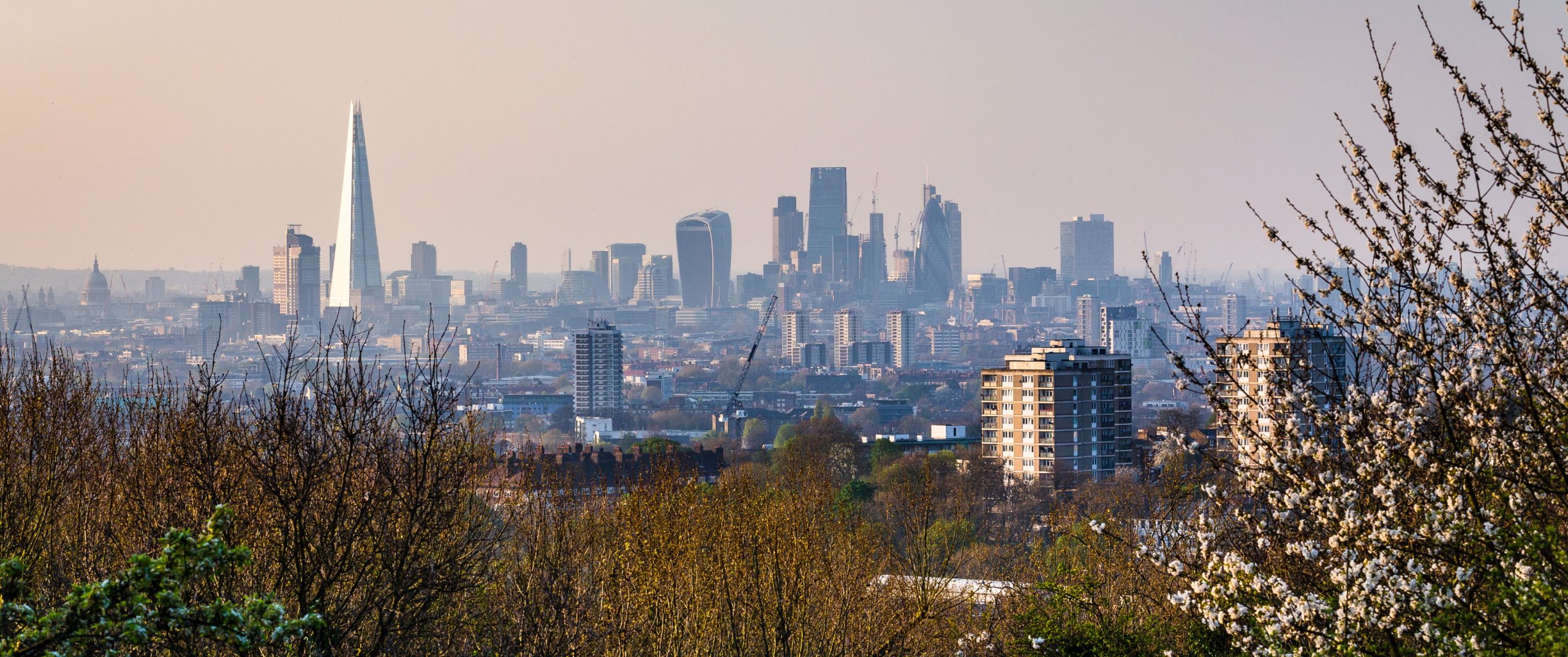 Lewisham, a vibrant and diverse borough in the heart of South East London, is a place where the hustle and bustle of city life meets the tranquility of suburban living. Known for its rich history, cultural diversity, and a strong sense of community, Lewisham offers locals a unique blend of urban and suburban charm that is hard to find elsewhere in London.
From the bustling Lewisham Market, where you can find a wide array of fresh produce and unique items, to the serene beauty of the River Ravensbourne, there's always something to see and do in Lewisham. The area is home to a multitude of parks and green spaces, including the award-winning Horniman Gardens and the tranquil Ladywell Fields, providing residents with a much-needed escape from the urban grind.
Whether you're a foodie looking to explore the borough's diverse culinary scene, a nature lover seeking green spaces, or a culture enthusiast interested in the arts, Lewisham has something for everyone. It's a place where community spirit thrives, diversity is celebrated, and the opportunities for exploration are endless. Come and discover the unique charm of Lewisham, a hidden gem in the heart of London.
Lewisham Travel
Lewisham, located in zones 2 and 3, is a well-connected area in London with several major stations and stops that facilitate commuting to and within the area. The Lewisham train station and Deptford Bridge DLR station are the primary stations in the area. The Lewisham train station is a 31-minute walk from the center of Lewisham, while the Deptford Bridge DLR station is a 23-minute walk away.
Several bus stops are conveniently located near Lewisham, including Lewisham Clock Tower lewisham station (P), Lewisham Centre (V), Lockmead Road (K), Belmont Hill (M), Lewisham Centre (W), Lewisham Centre (X), and Lewisham Centre (U), all within a 1 to 4-minute walk from the center of Lewisham.
A variety of bus lines operate in the area, providing easy access to and from Lewisham. These include the 108, 199, N199, 261, 273, 54, 122, 129, 380, 89, N89, N21, 178, 321, 621, 47, 75, 136, N136, and 185. These bus lines, along with the train and DLR services, make Lewisham a well-connected area for both residents and visitors.
Lewisham on a Map
Lewisham is a significant district in the southeast of London, England. Geographically, it's located approximately 6.2 miles (10 km) southeast of Charing Cross, the traditional centre of London. The area is bordered by Greenwich to the east, Deptford to the north, Bromley to the south, and Catford to the west.
Lewisham is nestled in the London Borough of Lewisham, which is one of the 32 boroughs that make up Greater London. The River Ravensbourne flows through the eastern part of Lewisham, joining the River Thames at Deptford Creek, adding a touch of natural beauty to the urban landscape.
Lewisham is conveniently located just around 6 miles southeast of London Bridge, making it approximately a 20-minute train ride away, providing residents with easy access to the heart of the city.
Its strategic location in the southeast of London makes Lewisham a key transport hub, with excellent connections to central London and other parts of the city. Whether you're looking at a map or navigating the streets, Lewisham's unique geographical position makes it a standout district in the vibrant tapestry of London.
Who lives in Lewisham?
Lewisham is a diverse and vibrant borough that is home to a wide range of residents. The population size has increased by 9.0%, from around 275,900 in 2011 to 300,600 in 2021. This increase is higher than the overall increase for England (6.6%), where the population grew by nearly 3.5 million to 56,489,800.
The borough is known for its multiculturalism, with residents from a variety of ethnic backgrounds. It's a place where different cultures and communities come together, contributing to the rich and diverse fabric of the area.
In terms of crime and safety, like any urban area, Lewisham has its challenges. However, the local council and police work closely together to ensure the safety and well-being of its residents. Community initiatives and local engagement are key strategies in maintaining a safe and secure environment.
Lewisham is home to a mix of families, young professionals, and students, thanks to its diverse housing options and proximity to educational institutions. The area's parks, markets, and cultural venues also make it an attractive place for young adults and creatives.
Renting and Housing in Lewisham
The housing scene in Lewisham is quite diverse, with a mix of property types and prices that cater to a wide range of budgets. According to data from Rightmove, as of July 2023, the average price for property in Lewisham stood at £498,569. This is a significant increase compared to the previous year, indicating a strong housing market in the area. Flats were sold for an average price of £375,669, while terraced houses fetched around £635,627. Semi-detached properties were more expensive, with an average price of £753,333.
Renting in Lewisham is also a popular option, especially for those who are not ready to commit to buying a property. The rental market is vibrant, with a variety of properties available for different needs and budgets. However, specific rental prices were not provided on the webpage.
Overall, Lewisham offers a dynamic housing market with options for both buyers and renters. Whether you're looking for a flat, a terraced house, or a semi-detached property, Lewisham has a range of options to explore.
Lewisham Schools
Lewisham Opportunity Pre-School, Longbridge Way, London SE13 6PW
Urban Mission School, 1 Cornmill Ln, London SE13 7FY
St. Mary's Primary School, 329 Lewisham High St, London SE13 6NX
Myatt Garden Primary School, Rokeby Rd, London SE4 1DF
St. Saviour's R.C. Primary School, 10 Bonfield Rd, London SE13 6AL
John Ball Primary School, 20 Southvale Rd, Blackheath, London SE3 0TP
Holbeach Primary School, Nelgarde Rd, London SE6 4TP
Brindishe Manor School, Leahurst Rd, London SE13 5LS
St. Margaret's Primary School, Lee Church St, Blackheath, London SE13 5SG
Things to do and Local Amenities in Lewisham
Lewisham Arthouse
Set in a Grade II-listed building, Lewisham Arthouse is a not-for-profit, artist-led creative space. With 40 studios, public galleries, and workshop programmes, it's the creative hub of Lewisham and a vital part of the community. Over the years, Lewisham Arthouse has played host to everything from musical performances to photography sessions and workshops designed to unearth talent living in Lewisham. A trip to the arthouse will inspire and give you the chance to see some of the most creative minds in South London.
Lewisham Arthouse, 140 Lewisham Way, London SE14 6PD, United Kingdom
Lewisham Market
A staple of the area, Lewisham Market has been going strong since 1906. If you're living in Lewisham today, you can expect to find a lively and colourful market with 64 stalls that sell everything from fresh fruit to fabrics and flowers to street food. It's split into two markets: Monday to Saturday and a Sunday market. In fact, Lewisham Market is one of the only markets in London that runs for seven days consecutively. It's a fresh and more affordable alternative to your local supermarket.
Lewisham High St Lewisham SE3, United Kingdom
London Beer Dispensary
A pub without a bar might seem like an odd concept, but it works a treat at the London Beer Dispensary. The burger-led food menu gives pub grub a new meaning, while kegs flow through a giant serving barrel and casks are stacked against the walls. It's the absence of a bar that sets London Beer Dispensary apart from a regular pub. Staff and customers are closer together, which only adds to the sense of community. London Beer Dispensary also lets visitors take beer home.
389 Brockley Rd, London SE4 2PH, United Kingdom
Maggie's Café & Restaurant
Maggie's Café and Restaurant is a family-run business that has been a staple of Lewisham since 1983. It's seeped into the culture of the area, featuring as part of the "Lewisham Life " exhibition and winning awards from the South London Press. As you can imagine, the food is pretty good. Head to Maggie's for home-cooked delights that cover breakfast, lunch and dinner, not to mention bottomless tea. Maggie's is a little slice of Ireland right in the heart of South East London.
320-322 Lewisham Rd, London SE13 7PA, United Kingdom
Enish Nigerian Restaurant
Living in Lewisham means you have access to a range of eateries that serve cuisines from all over the world. One of those is Enish, a popular Nigerian restaurant with a variety of traditional West African dishes. A visit to Enish provides the opportunity to try stews and soups with various spices, herbs and flavourings. Other dishes include favourites such as gizzard and plantain, garnished snail, and Jollof fried rice. There's even a cooking class on offer so that you can learn how to cook up a few West African treats in the kitchen.
228 Lewisham High St, London SE13 6JU, United Kingdom
Manor House Gardens
Once an estate owned by Barons and Lords, Manor House Gardens came into public ownership in the 1900s. Today, much of the original layout, which is set in 3.5 acres of space and offers a tranquil getaway from busy city life, remains intact. Wander around and soak up the local sights, which include a fountained lake, ice house, a wildflower area and a café. There's also a tennis court for those feeling sporty. Moreover, the gardens in the park are the National Heritage List for England, Parks & Gardens.
Taunton Rd, London SE13 5SU, United Kingdom
What is Lewisham like to live in?
Lewisham is a vibrant and dynamic area that perfectly balances the hustle and bustle of city life with the tranquillity of green open spaces. Over the years, Lewisham has transformed into a thriving, modern neighbourhood while still retaining its rich historical charm.
The area boasts brilliant transport connections, making it easy for residents to commute to the City and other parts of London. Shopping enthusiasts are spoilt for choice with the large Lewisham shopping centre and the charming High Street, filled with household names and independent vendors at Lewisham Market.
The food and drink scene in Lewisham has evolved with the area's regeneration, offering a variety of restaurants, bars, and thriving street food spots. The cultural offerings are diverse, with attractions such as the Lewisham Arthouse showcasing the work of local artists.
Lewisham is also known for its leafy and green space, offering residents a respite from city life. Parks like Manor House Gardens, Blackheath Common, and Hilly Fields are popular spots for relaxation and recreation.
The area has seen significant improvements over the past few years, with new developments enhancing the streetscape and providing much-needed housing and amenities. For renters, Lewisham offers a range of options, making it an attractive choice for young professionals seeking urban living with plenty of room to grow.
In essence, living in Lewisham offers a unique experience, blending a vibrant sense of community with a constantly evolving landscape of amenities and attractions. It's a place where the past meets the future, creating a bright and promising environment for its residents.
Move to Lewisham with KKRemoval!
If you're considering making Lewisham your new home, let KKRemoval make your move a breeze! As a leading clearance and moving company in London, we have the expertise and resources to ensure a smooth and stress-free transition. Whether you're moving from another part of London, from elsewhere in the UK, or even from abroad, our team of professionals is ready to assist.
We understand that moving can be a daunting process, and our goal is to make it as easy and hassle-free as possible. We offer a range of services, including packing, transportation, and unpacking, allowing you to focus on settling into your new home in Lewisham.
With its vibrant community, excellent transport links, and a mix of urban and green spaces, Lewisham is a fantastic place to live. And with KKRemoval at your side, your move to this dynamic London borough will be a positive and exciting experience. Contact us today to learn more about our services and how we can assist with your move to Lewisham!