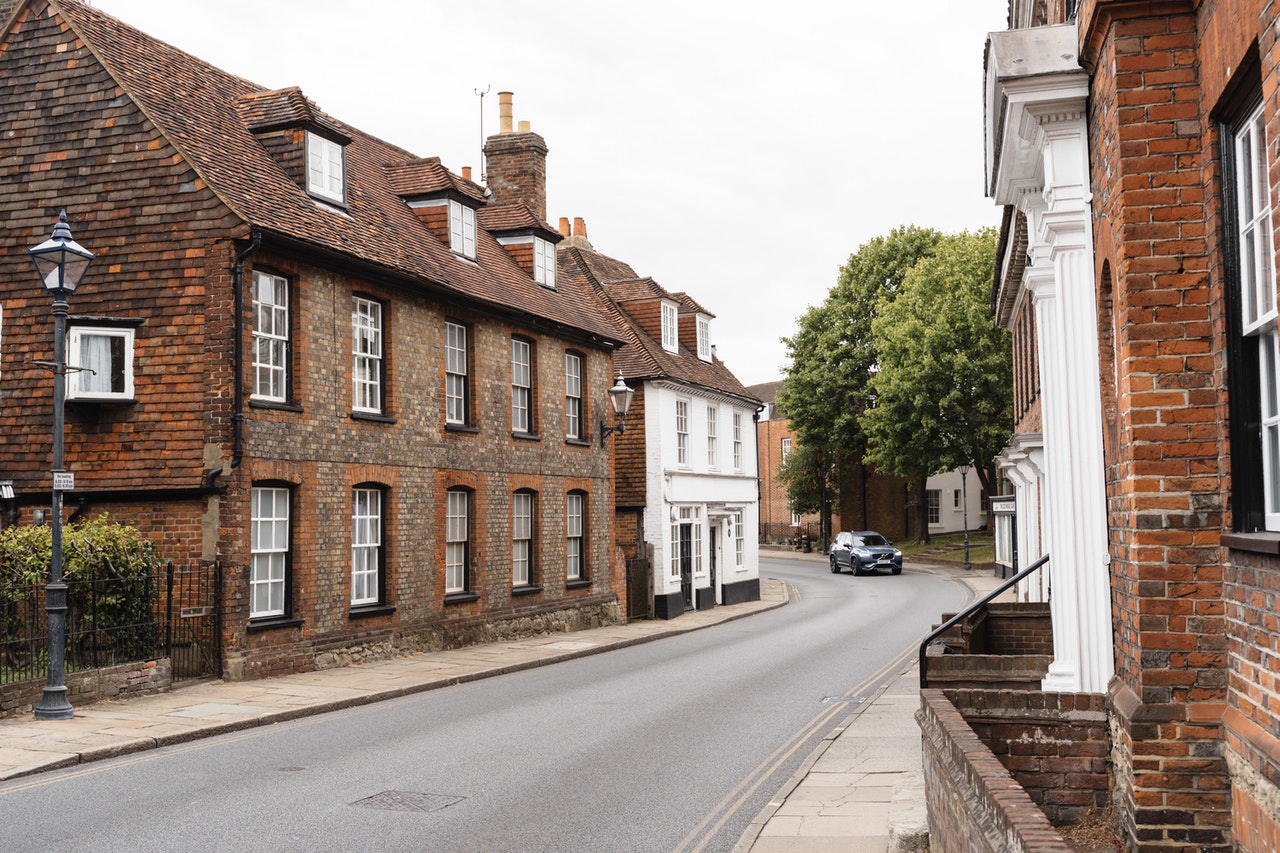 Selhurst is a suburb in the London Borough of Croydon, England. It borders South Norwood to the west and Thornton Heath to the east. Selhurst railway station is on the Crystal Palace Line which connects Norwood Junction and Beckenham with West Croydon; this line was formerly part of an important main line route between Victoria and Brighton that has now been reduced to a single track for much of its length.
Selhurst Travel
Selhurst train station is located at 31 chain lengths (15.1 km) along London Victoria railway line. It is operated by Southern in Travelcard-Zone 4 in South London, about 3 kilometres away from Croydon's town centre. It has plenty of links with other stations—on a typical day, 4 trains per hour leave the station to London Victoria, 2 to Epsom Downs via Sutton, Caterham via East Croydon, and London Bridge, and 1 to East Grinstead. There are also plenty of bus lines, road links, and trams.
Selhurst on a Map
Selhurst is 7 miles south-east of Charing Cross. Traditionally, the place was located in Surrey. The region is to the west and south bordered by Thornton Heath and Croydon. They are located North and South of the surrounding area with South Norwood Woodside and Thornton Heath. The neighborhood is located at the centre.
Who Lives in Selhurst?
In 2011, White British people were the largest group in Selhurst, accounting for 26% of the population. The second and third largest groups were Black Caribbean and Black African people, both of which accounted for 14%. 65.54% of the population are from minority backgrounds. This is a higher percentage than in Croydon.
Renting and Housing in Selhurst
The average price of properties in Selhurst over the past year was £335,000. The majority of sales were terraced houses priced at an average of £391,000. Flat prices averaged out at £253,000 and semi-detached houses sold for an average of £411,000.
The average renting prices for one, two, and three-bedroom flats were about £1,100, £1,450, and £1800 respectively.
Work in Selhurst
Selhurst is a growing suburb with many work opportunities for residents. Jobs are available mainly in trade (i.e., shop assistants), manufacturing, transport/storage industries or knowledge-based professions such as IT specialists, financial services etc.), but there are few jobs specifically located within the area. There are no large employers present; however small businesses on Selhurst High Street cater mostly to locals who live nearby.
Selhurst Schools
BRIT School, 60 The Crescent, London, Croydon CR0 2HN, United Kingdom
AYA College Independent School, Holly Lodge, 16 Edith Road, London, SE25 5PQ
Whitehorse Manor Infant School, Whitehorse Road, Thornton Heath, CR7 8SB
Harris Academy South Norwood, Cumberlow Avenue, London, SE25 6AE
Amenities and Things to do in Selhurst
Selhurst is most well-known for being the home ground of Crystal Palace FC. Their stadium brings thousands of fans each match day. Selhurst is also home to the National Sports Centre, which includes an athletics arena and sports fields.
King George's field is near the junction of Selhurst Road and Sydenham Road with entrances on Sydenham Road and Gloucester road. There is a gym, a play area for kids, and a hard court. There's also Heavers Meadow, which is a small open green space with a trail through a flood meadow.
There are lots of markets such as Aldi and Sainsbury's, as well as some smaller grocery stores with organic food.
Selhurst is situated right next to South Norwood, so you might want to go there for a meal or a drink, too.
Crystal Palace National Sports Centre
The sports centre has a century-long history of hosting athletic events. In contemporary times, apart from sporting happenings, concerts are also frequent. Artists like Coldplay, Sex Pistols, Depeche Mode, and Bruce Springsteen all made appearances there, with the audience particularly fond of the open-air atmosphere of the venue.
Selhurst Park
The stadium is situated in the northern part of the suburb and is 8 about kilometres from the centre of London. The ground can be travelled to by train. Both the Selhurst Station and Thornton Heath Station are less than a five minutes walk away. There are also some buses connecting the ground to Whitehorse Lane London SE25 6PU that cross the stadium. Bus 468 goes from Elephant & Castle and bus X68 goes from Russel Square.
Shelverdine Goathouse
Charming friendly pub to the homely. Each have its own characters. There's a good choice of ales and kattle and "open kitchen with excellent food at reasonable prices. It provides quiz time on Mondays led by charmant – and engaging – master. The staff are very pleasant and the service is excellent and the quiz is excellent.
Selhurst History
The area was first mentioned as being inhabited in 1225 AD. The area's name means "where willows grow" or "dwelling in a wood." It was named Selhurst because it was once home to many willow trees. The railway station opened in 1865, and housing construction began following the opening of the railway station. Selhurst has a diverse population and it offers a variety of housing options.
Selhurst Park was first opened in official terms with a match between Crystal Palace and Sheffield Wednesday in 1924. A covered main stand and large terraces with banks of earth were situated along both sides. In 1979 Crystal Palace set an attendance record when 51 821 fans gathered to watch Crystal Palace beat Burnley and win the second division. Crystal Palace announced 2017 Plans for Building a New Main Stand. Initially planned to hold 13.500 people the stand will go up to 34,000 in a capacity of around a third the total price is around £100 million.
Is Selhurst a good area?
Selhurst is a great location because it's right next door to South Norwood and Crystal Palace Park with its huge green areas for running around and cycling on. There are also two golf courses nearby as well as some excellent shopping opportunities all within easy reach of the neighbourhood.
The London Borough Council has been very proactive about improving Selhurst by creating new neighbourhoods, schools, leisure facilities such as libraries, parks and sports centres which have helped make Selhurst a thriving place to live.
Move to Selhurst with KKRemoval
Moving to Selhurst is guaranteed to make living life more exciting. The National Sports Centre, Selhurst Park, Crystal Palace Park and the variety of shops in the area are just some of the attractions that Selhurst has to offer. There is a very diverse population in Selhurst so people will be able to get along well with their neighbours and enjoy their time here. Don't wait and move to Selhurst with KKRemoval!