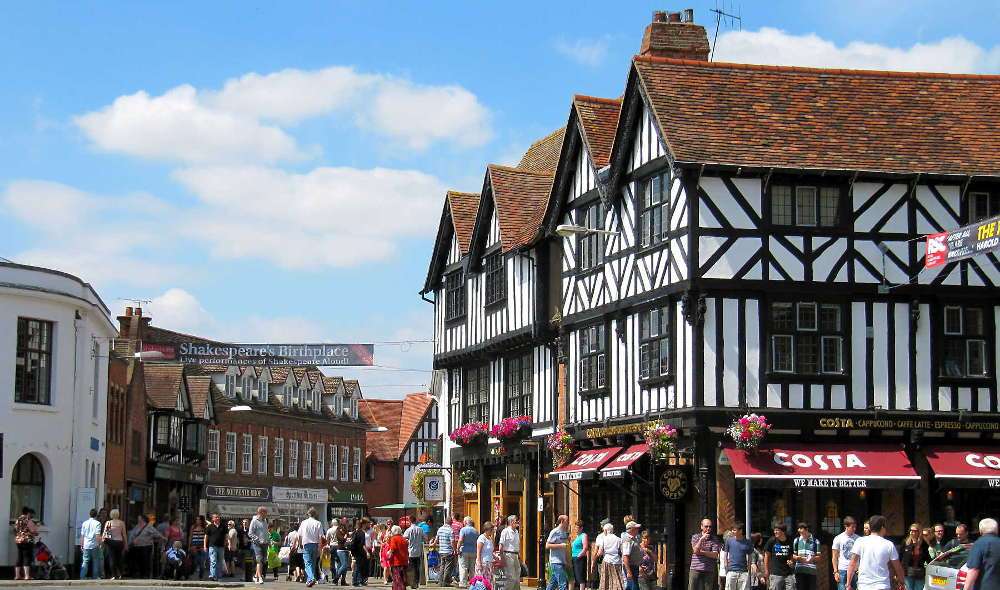 Stratford, a vibrant and bustling area located in East London, is increasingly becoming a sought-after destination for those looking to make the capital their home. Just seven miles north-east of central London, Stratford offers a blend of rich history, modern amenities, and excellent connectivity that appeals to a diverse population.
Known for its well-connected transportation hub, Stratford station is situated in zone 2, providing access to various Tube lines including the Central line, DLR, Jubilee, and London Overground. Whether you're a professional seeking a quick commute to the city center or a family looking for outstanding schools, Stratford has something to offer.
In this article, we will explore Stratford's travel options, pinpoint its location on the map, delve into the demographics of its residents, analyze the renting and housing market, and highlight the local amenities that make Stratford a unique and desirable place to live. Whether you're considering a move or simply curious about this thriving London area, read on to discover what makes Stratford a great place to call home.
Stratford Travel
Stratford, located in Zone 2/3, stands as a beacon of connectivity, offering an extensive network of transportation options that seamlessly link it to various parts of the city. Major train and tube stations such as Stratford Station, serving the Central, Jubilee, Elizabeth, Greater Anglia, and Overground lines, and Stratford International, connecting to the Southeastern line, are within walking distance from the heart of the area. The Stratford High Street DLR station further enhances accessibility.
Bus stations are strategically located throughout Stratford, with The Grove, Stratford Broadway, Angel Lane, and Stratford Bus Station all within a 7-minute walk. A wide array of bus routes, including N8, 69, 257, 104, 238, 241, 262, 276, 308, and night services like N25 and N86, operate in the area, ensuring that travel to and from Stratford is convenient at all hours.
Stratford's comprehensive transportation system not only connects it to central London but also to other key areas, making it a prime location for both residents and visitors.
Stratford on a Map
Stratford is a district in East London, England, within the London Borough of Newham. It is a significant cultural and financial hub in the East End of London, located approximately 6 miles (9.7 kilometers) east-northeast of Charing Cross, often considered the central point of London. Stratford is situated in the Lower Lea Valley, with the River Lea running through the area.
Stratford's close proximity to key locations is noteworthy. It is about 6 miles away from Central London, making it easily accessible by various means of transportation, including the London Underground and the Docklands Light Railway (DLR). The distance between Stratford and London Bridge is roughly 5 miles (8 kilometers), and it's a prominent connection point, with the journey made quickly via public transport links.
The area is well-connected by public transportation, including the Jubilee and Central lines of the London Underground, the DLR, London Overground, and several bus routes. Stratford International station also provides links to other parts of the country and Europe.
Stratford has seen significant development, especially after hosting the 2012 Summer Olympics. The Olympic Park, Westfield Stratford City (one of the largest urban shopping centers in Europe), and the Stratford Centre are key landmarks in the region.
Stratford's strategic location in East London and its excellent connectivity to Central London and London Bridge make it a bustling hub for residents, businesses, and tourists alike. Its rich history, cultural significance, and modern development contribute to its unique character within the city of London.
Who Lives in Stratford?
Stratford, a lively and diverse area in East London, is home to a wide array of residents. Its population has seen steady growth, reflecting the area's appeal to various groups.
Stratford is known for its rich ethnic diversity, with a mix of cultures and backgrounds that contribute to the vibrant community. The area is a melting pot, with residents hailing from different parts of the world.
The population in Stratford comprises a blend of students, business owners, and professionals, Families with children are also drawn to the area because of a good selection of primary schools. Its proximity to universities and business hubs attracts young professionals and university students, while the family-friendly amenities and schools make it appealing to families.
While Stratford has seen significant development and regeneration, especially after the 2012 Olympics, it is essential to be aware of the varying crime rates in different parts of the area. Like many urban areas, Stratford has pockets with higher crime rates, but overall, it is considered a safe place to live, with ongoing efforts to improve community safety.
Stratford's unique blend of residents adds to its dynamic and inclusive community. Its multiculturalism, variety of housing options, and mix of residents from different walks of life make it an exciting and enriching place to live.
Renting and Housing in Stratford
Stratford offers a wide range of housing options to suit various budgets and preferences. Following its revitalization, the area has seen the construction of numerous modern residential developments. These sleek and stylish buildings provide high-quality accommodation, often accompanied by amenities such as gyms, communal spaces, and 24-hour concierge services.
The architecture in Stratford is a blend of the old and the new, with traditional Victorian terraced houses juxtaposed against contemporary apartment complexes. This mix adds to the area's unique character and appeal.
Whether you're looking for a studio apartment or a family-sized home, Stratford has something to offer. What's more, compared to some of the more central areas in London, Stratford provides a more affordable cost of living while still offering excellent amenities and connectivity.
In terms of the housing market, properties in Stratford had an overall average price of £468,275 over the last year. The majority of sales were flats, selling for an average price of £411,109. Terraced properties sold for an average of £561,032, with semi-detached properties fetching £671,636. Overall, sold prices in Stratford over the last year were 6% down on the previous year and 4% down on the 2019 peak of £488,272.
This affordability has attracted a diverse population, including young professionals, families, and students. The area's ongoing development plans ensure that Stratford continues to be an attractive and accessible choice for those looking to establish their roots in desirable areas of the capital.
The housing landscape in Stratford reflects its dynamic and evolving nature. With a variety of options catering to different needs and tastes, and a blend of architectural styles, Stratford stands as a desirable destination for those seeking quality living in London.
Stratford Schools
Stratford Manor Primary School & Nursery, Richardson Rd, London E15 3BA
Ronald Openshaw Nursery Education Centre, Henniker Rd, London E15 1JP
The Alphabet House Nursery School, 37 Windmill Ln, London E15 1PG
Stratford Manor Primary School & Nursery, Richardson Rd, London E15 3BA
Carpenters Primary School, Friendship Way, London E15 2JQ
Stratford School Academy, Grosvenor Rd, London E7 8JA
Bobby Moore Academy (Primary), 23 Marshgate Ln, Old Ford, London E20 2AA
Hafs Academy, 3, Maryland Industrial Estate, 26 Maryland Rd, London E15 1JW
Things to do and Local Amenities in Stratford
Stratford, with its rich history and modern development, offers a plethora of activities and amenities for residents and visitors alike. Here are some of the top attractions and highlights:
Queen Elizabeth Olympic Park
To get away from it all, you can observe different wildlife and habitats in Queen Elizabeth Olympic Park. Preserving nature and educating the public about biodiversity are key features of the Biodiversity Trail within the Olympic Park. The park's vast green spaces and waterways provide a serene escape in the heart of the city. But the park offers much more than just natural beauty.
It's home to several world-class facilities, including the London Aquatics Centre, designed by renowned architect Zaha Hadid, the iconic Olympic London Stadium (home to West Ham United) , the Copper Box Arena, and the Timber Lodge Café. For families, the Tumbling Bay Playground offers endless fun and exploration.
Visitors can also explore the park's beautiful gardens, walking trails, and cycling paths, or participate in various community events and sporting activities, hosted throughout the year. The combination of athletic excellence, architectural brilliance, natural landscapes, and community-focused recreation makes Queen Elizabeth Olympic Park a unique and vibrant amenity in Stratford.
London, United Kingdom
Westfield Shopping Centre
Westfield Stratford City is one of Europe's largest shopping centers, offering a comprehensive retail experience. With over 250 shops, numerous dining options, several restaurants and a cinema, it's a hub for shopping enthusiasts and a great place to spend a leisurely day.
157 Montfichet Rd, London E20 1EJ, United Kingdom
Theatre Royal Stratford East
For those interested in the arts, Theatre Royal Stratford East is a renowned venue that has been entertaining audiences for over a century. Known for its innovative productions and commitment to community engagement, it's a cultural landmark in Stratford that offers a diverse range of performances.
Gerry Raffles Square, Theatre Square, London E15 1BN, United Kingdom
ArcelorMittal Orbit
The ArcelorMittal Orbit is a distinctive sculpture and observation tower in the Queen Elizabeth Olympic Park. Designed by artist Sir Anish Kapoor and engineer Cecil Balmond, it's the UK's tallest sculpture. Visitors can enjoy stunning views of London from the viewing platforms or experience the thrill of descending the world's longest tunnel slide.
London E20 2AD, United Kingdom
London Aquatics Centre
The London Aquatics Centre, located in the Queen Elizabeth Olympic Park, is a world-class facility that stands as a testament to Stratford's role in the 2012 Olympics. Designed by renowned architect Zaha Hadid, the centre's sweeping curves and fluid design are a visual delight. It offers an array of swimming facilities, including two 50-meter pools and a 25-meter diving pool.
But it's not just for professional athletes; the London Aquatics Centre is open to the public, providing opportunities for swimming, diving, and various water-based fitness classes. Whether you're a seasoned swimmer or a family looking for a fun day out, the centre caters to all skill levels and ages. The state-of-the-art facilities, coupled with the stunning architecture, make it a must-visit amenity in Stratford.
This addition further enriches the diverse range of activities and amenities available in Stratford, enhancing its appeal as a lively and engaging place to live or visit.
London E20 2AQ, United Kingdom
Tumbling Bay Adventure Playground
If you've got young ones in tow, you mustn't miss Tumbling Bay Adventure Playground. Even as an adult, you can't help but feel impressed at all the possibilities of play here. It's a fantastic place for children to explore, climb, and enjoy imaginative play, making it a favorite spot for families.
Olympic Park Ave, London E20 1DY, United Kingdom
What is Stratford like to live in?
Stratford, a dynamic district in East London, offers a unique blend of urban energy and community warmth. Its transformation, particularly since the 2012 Olympics, has led to a fusion of modernity and tradition that resonates with a diverse population. The area's rich cultural heritage is complemented by contemporary developments, creating an environment that's both vibrant and comfortable.
Living in Stratford means enjoying the convenience of city life with a touch of greenery, thanks to the beautiful parks and open spaces. The local amenities cater to various tastes and needs, from shopping at Westfield Stratford City to exploring art installations in the Olympic Park. The strong sense of community, coupled with excellent transportation links and a wide range of housing options, adds to the appeal.
The area's ongoing development ensures that it continues to evolve, attracting young professionals, families, students, and creatives alike. Whether it's the bustling market streets, the tranquil riverside walks, or the lively entertainment venues, Stratford offers a multifaceted living experience. Its unique character, affordability, and accessibility make it a desirable place to call home in the capital.
Move to Stratford with KKRemoval!
Making the decision to move to Stratford is an exciting step towards enjoying all the vibrant community has to offer. Whether you're drawn to the rich cultural heritage, the modern amenities, or the welcoming atmosphere, Stratford has something for everyone. And when it comes to making that move as smooth and stress-free as possible, KKRemoval is here to help!
As a leading moving and clearance company in London, KKRemoval understands the unique needs and challenges of relocating within the city. Our team of experienced professionals is committed to providing personalized service, tailored to your specific requirements. From packing and transporting your belongings with the utmost care to offering clearance services to declutter and organize your new space, KKRemoval is your trusted partner in this exciting journey.
With our local knowledge, state-of-the-art equipment, and dedication to customer satisfaction, we ensure that your move to Stratford is handled with efficiency and care. Choose KKRemoval for a seamless transition to your new home in Stratford, and start enjoying everything this dynamic area has to offer. Contact us today to learn more about our services and how we can support your move to Stratford!