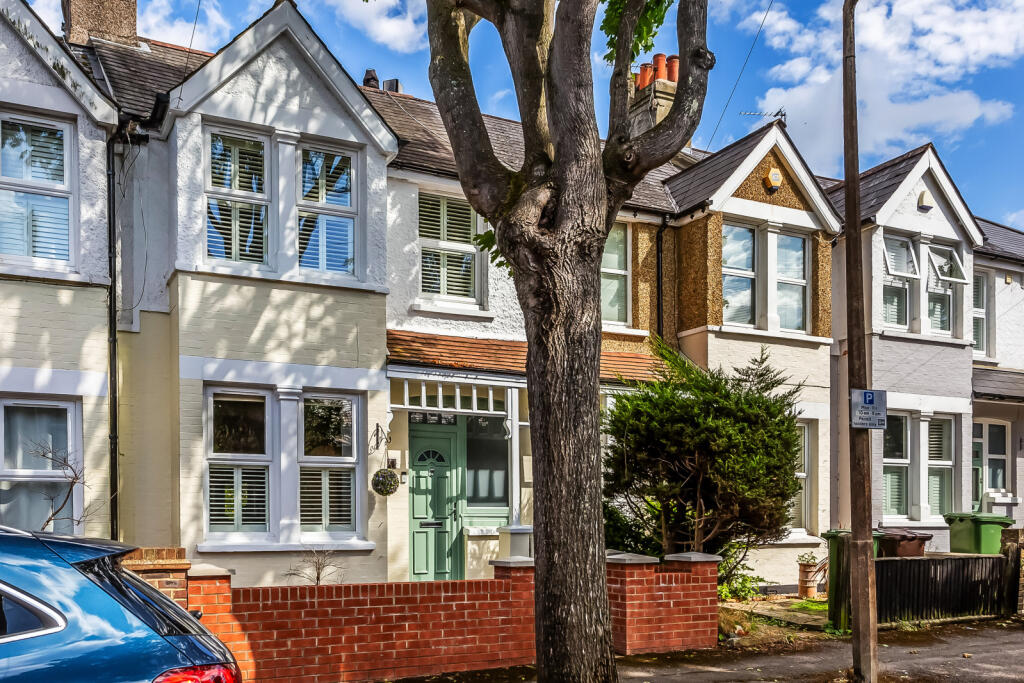 Sutton, a vibrant town in South-West London, offers a harmonious blend of urban amenities and suburban serenity. As London's sixth busiest shopping hub, its bustling high street contrasts beautifully with its tranquil parks and nature reserves.
Education is a highlight in Sutton, with numerous "outstanding" state schools, including five notable grammar schools. This educational excellence, combined with relatively affordable housing, makes Sutton an attractive choice for families and professionals alike.
The town's housing spectrum ranges from modern apartments to historic homes, reflecting its rich heritage. Its strategic location, close to central London yet nestled in a quieter setting, offers residents the best of both city and suburban life.
Community spirit shines through in local events, especially the much-anticipated football matches of Sutton United. Green spaces like Manor Park provide a refreshing escape, while the town and local council's commitment to development promises a bright future.
In essence, Sutton is a delightful blend of modernity and tradition, making it a prime choice for a balanced London lifestyle.
Sutton Travel
Sutton, located in South London, boasts a robust transportation network that ensures seamless connectivity for its residents and visitors. The town's primary transport hub is Sutton railway station, which is conveniently situated and offers frequent services to central London and other destinations. Additionally, Sutton Common train station is a mere 8-minute walk from the Sutton town centre. This area is located in Travelcard Zone 5.
For those who prefer bus travel, Sutton is well-serviced with several bus stations in close proximity. Key bus stations include Sutton Station (AB), which is a 1-minute walk from the town centre, Sutton Station Sutton (P) just 2 minutes away, and Sutton Station / the Quadrant (Q) located a 3-minute walk away.
Bus routes operating in the Sutton area are diverse, catering to various destinations. Some of the prominent bus routes include S4 to St Helier Station, 470 to Colliers Wood, S1 to Lavender Fields, S3 to Malden Manor, 80 to Hackbridge, Reynolds Close, and many more. This extensive bus network ensures good transport links so that residents and visitors can easily navigate the town and its surrounding areas.
Sutton on a Map
Sutton is a prominent town situated in the London Borough of Sutton in South London, England. Geographically, it nestles on the lower slopes of the North Downs, providing it with a unique topographical setting. A significant landmark in the Greater London area, Sutton is approximately 10 miles (16 km) south-southwest of Charing Cross, one of the principal reference points in Central London.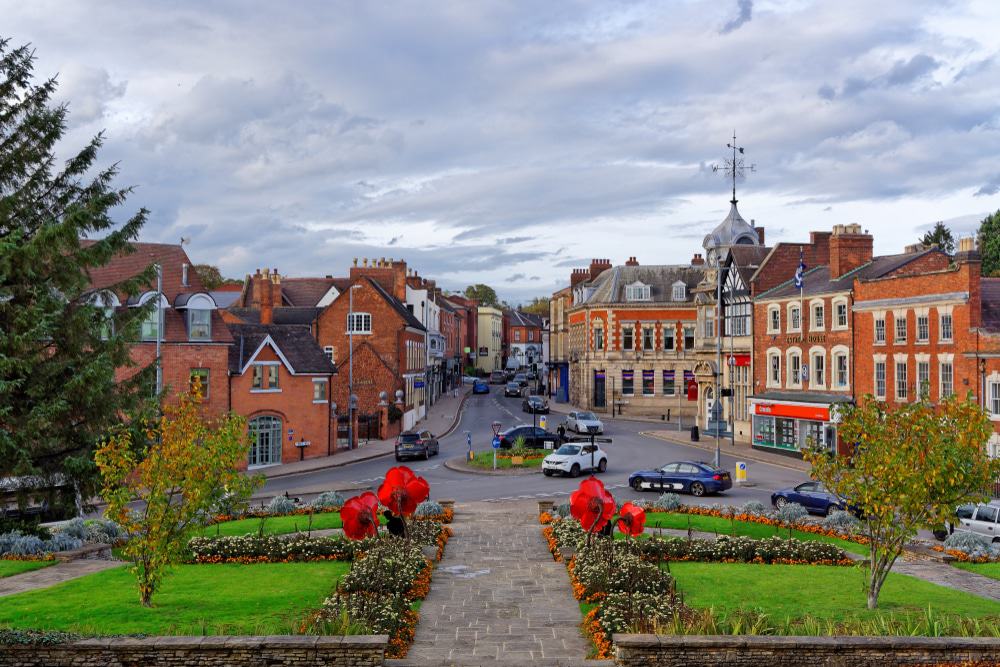 When considering its distance from the iconic London Bridge, Sutton is roughly 12 miles away. This strategic location makes Sutton a desirable place for those who wish to reside in a tranquil suburban setting while still being within easy reach of the bustling heart of Central London.
Who Lives in Sutton?
Sutton, a London borough, is home to a diverse population of over 209,000 residents. The area boasts a rich tapestry of family dynamics, with many households comprising both young professionals and established families. The average age of Sutton's residents is 40, indicating a balanced mix of both younger and older inhabitants.
In terms of safety, Sutton has a relatively low crime rate, making it one of the safer London boroughs. The year ending July 2022 witnessed an increase in crime incidents, but Sutton still ranks as the 4th safest borough in terms of overall crime rate.
The community atmosphere in Sutton is generally positive, with residents benefiting from good schools and the borough's commitment to maintaining a safe and welcoming environment.
Renting and Housing in Sutton
Sutton's housing landscape offers a blend of architectural styles, catering to a variety of preferences. Over the past year, properties in Sutton had an average price of £522,482. The most common type of property sold were flats, fetching an average price of £296,706. Terraced properties followed, selling at an average of £515,930, while semi-detached homes commanded an average price of £667,005.
The housing market in Sutton has seen a positive trend, with prices rising by 5% compared to the previous year and an impressive 11% increase from the 2020 peak price of £469,737. This steady appreciation in property values reflects Sutton's desirability as a residential area, offering both convenience and a suburban charm.
Sutton Schools
Little Pioneers Nursery & Pre-school, 21 Cheam Road, Sutton SM1 1SN
Busy Bees Sutton, Cheam, 128 Grove Rd, Sutton SM1 2DD, United Kingdom
Montessori Children's House, St Nicholas Community Hall, 34 Robin Hood Ln, Sutton SM1 2RG
St Barnabas Pre-school, St Barnabas Hall, St Barnabas Rd, Sutton SM1 4NP
Westbourne Primary School, Anton Cres, Sutton SM1 2NT
All Saints Benhilton C Of E Primary School, All Saints Rd, Sutton SM1 3DA
Brookfield Primary Academy, Ridge Rd, Sutton SM3 9LY
Robin Hood Junior School, Thorncroft Rd, Sutton SM1 1RL
Avenue Primary Academy, Avenue Rd, Sutton SM2 6JE
Sutton High School GDST, 55 Cheam Road, Sutton SM1 2AX
Sutton Grammar School, Manor Ln, Sutton SM1 4AS, United Kingdom
Local Amenities and Things to do in Sutton
Sutton, a vibrant town in the London Borough, boasts a rich tapestry of attractions that cater to residents and visitors alike. From historical landmarks to modern entertainment hubs, Sutton offers a diverse range of activities that reflect its unique blend of past and present. Here are some of the most popular amenities that make Sutton a delightful place to explore:
Mayfield Lavender Farm
A testament to Sutton's historical ties with the lavender industry, the Mayfield Lavender Farm is a sprawling 25-acre organic field. Located on the North Surrey Downs, this Victorian-era site is a fragrant haven where visitors can immerse themselves in fields of blooming lavender. The farm grows two varieties of English lavender, which are distilled to produce aromatic lavender oil. After wandering through the fields, guests can relax at the delightful Tea Rooms or pick up unique souvenirs from the on-site gift shop.
1 Carshalton Rd, Banstead SM7 3JA, United Kingdom
Whitehall House
Nestled in the picturesque village of Cheam, Whitehall House is a historic gem. This Grade II listed Tudor House, constructed around the 1500s, offers a glimpse into the past. Over the years, it has played various roles, from a council house to a schoolmaster's residence. Today, after meticulous refurbishment, visitors can explore its rich history, participate in a range of activities, and unwind in its tranquil garden. The house also features an acclaimed Tea Room, perfect for a leisurely afternoon.
1 Malden Rd, Cheam, Sutton SM3 8QD, United Kingdom
Honeywood Museum
Situated in the heart of the Carshalton Conservation Area, the Honeywood Museum is a 17th-century Grade II listed building that overlooks the serene Carshalton Ponds. The museum underwent a comprehensive refurbishment in 2012, revealing its beautifully restored period features.
Inside, exhibitions narrate the captivating history of the house and its former residents, as well as the broader history of Carshalton and Sutton. The museum also houses the Childhood Room, a delightful Tea Room, and a gift shop. With a calendar packed with events for both adults and children, the Honeywood Museum promises an enriching experience for all visitors.
Honeywood Walk, Carshalton SM5 3NX, United Kingdom
Empire Cinema
Located just off Sutton High Street, the Empire Cinema is a modern entertainment hub. Recently refurbished, the cinema now boasts plush reclining chairs, offering a luxurious movie-watching experience. Whether it's the latest blockbuster or an indie gem, the Empire Cinema promises top-notch visuals and sound, ensuring an unforgettable cinematic journey.
St. Nicholas Shopping Centre, St Nicholas Way, Sutton SM1 1AZ, United Kingdom
Nonsuch Park
Spanning a vast area that borders Sutton, Cheam, and Epsom, Nonsuch Park is a verdant oasis. It stands as the last remaining park from Henry VIII's estate. The park is home to the historic Nonsuch Mansion and its surrounding grounds. Every Saturday, the park comes alive with a 5k run, drawing fitness enthusiasts from all over. With its sprawling lawns, ancient trees, and historical significance, Nonsuch Park is a perfect escape from the urban hustle.
23 Ewell Rd, Sutton SM3 8AB, United Kingdom
Rose Hill Park
Rose Hill Park, situated in Sutton and divided by Rosehill Road into East and West sections, is a haven for outdoor enthusiasts. The East Park, spanning 12.97 hectares, is predominantly dedicated to sports pitches, catering to various athletic activities. In contrast, the West Park, covering 15.47 hectares, boasts a diverse range of amenities including a bowling green, mini football pitches, five tennis courts, a ballpark, a children's playground, a café, changing rooms, toilets, a youth shelter, an outdoor gym, and a pump track. Conveniently located at Rose Hill, Sutton, this park is a testament to the borough's commitment to providing quality recreational spaces for its residents and visitors.
Rose Hill Park East: Rose Hill, Sutton, SM1 3LD
Rose Hill Park West: Rose Hill, Sutton, SM1 3EX
Dotty's Teahouse
A quaint establishment on Sutton's High Street, Dotty's Teahouse is a haven for tea enthusiasts. Apart from serving a delightful afternoon tea, the teahouse offers a range of cakes, biscuits, and loose-leaf teas sourced from local suppliers. With options catering to gluten-free and vegan diets, Dotty's ensures that every guest feels at home. Its quirky interiors and warm ambiance make it a must-visit spot in Sutton.
108 High St, Carshalton SM5 3AE, United Kingdom
What is Sutton Like to Live in?
The South London town of Sutton seamlessly combines urban amenities with suburban charm. Its green and open spaces, such as Manor Park, offer residents a refreshing escape from city life. The town is also renowned for its top-tier educational institutions, including several high-performing grammar schools, making it a prime choice for families prioritising education.
The bustling high street in Sutton caters to shoppers with a mix of popular retail chains and unique independent stores. Periodic local markets further enrich the shopping experience, offering fresh produce and artisanal goods. The sense of community in Sutton is palpable, with various events and festivals fostering unity and cultural appreciation throughout the year.
Safety is paramount in Sutton. With one of the lower crime rates in London, the borough ensures the well-being of its residents through proactive community policing and neighbourhood watch schemes.
The housing landscape in Sutton is diverse, featuring a blend of historic Victorian homes and contemporary apartments. Despite its growing popularity, Sutton remains relatively affordable compared to other London boroughs. Additionally, its excellent transport links, including regular train services to Central London, enhance its appeal as a residential choice.
Move to Sutton with KKRemoval!
Making the decision to move to Sutton is a step towards embracing a harmonious blend of urban vibrancy and suburban tranquillity. And when it comes to ensuring a smooth transition to this delightful borough, look no further than KKRemoval. As a London-based moving and removal company, KKRemoval boasts years of experience and expertise in facilitating seamless relocations.
Their team of professionals is dedicated to handling your belongings with utmost care, ensuring they reach your new Sutton home safely and efficiently. Whether you're moving from another part of London or from further afield, KKRemoval's comprehensive services cater to all your moving needs. Choose KKRemoval for a stress-free move and start your Sutton journey on the right foot!