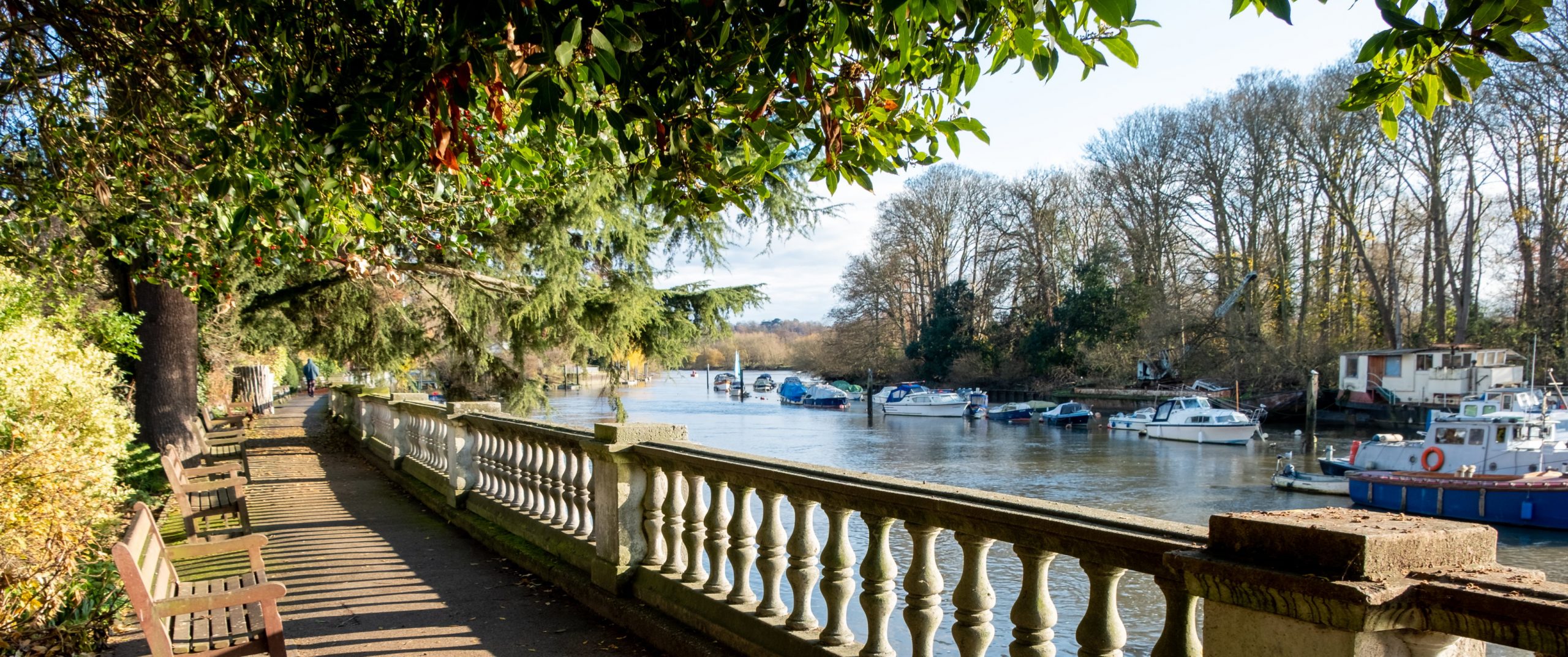 Nestled within the scenic borough of Richmond upon Thames, Twickenham is a hidden gem boasting a rich history, picturesque scenery, and a vibrant community. With excellent transport links and an array of local attractions, it's no wonder many people are drawn to living in Twickenham, this charming corner of South West London. So, what makes Twickenham the perfect place to call home? Let's embark on a journey through this alluring area and uncover the many reasons why living in Twickenham might just be the ideal location for you.
Twickenham Travel
Twickenham is a mere 10 miles away from the hustle and bustle of central London, making it an ideal location for commuters and those looking for a peaceful retreat from the city's fast pace. Excellent transport links, such as train stations, bus services, and cycle routes, offer easy access to central London, nearby Richmond, and surrounding areas.
Major bus lines operating in the area include the 281, 267, R70, and 33, providing reliable and frequent services. The railway arrived in Twickenham in 1848, connecting the town to London Waterloo and other destinations, further enhancing its appeal as a desirable location.Situated in Zone 5 of London's transport system, Twickenham offers an affordable commute to the city centre and other parts of the city.
With Twickenham town centre at its heart, the area is well-connected to popular destinations like Eel Pie Island, Strawberry Hill, and St Margarets. The town centre itself is a hub of activity, offering an array of shops, eateries, and green spaces for residents and visitors to enjoy. Whether you're walking along the River Thames or exploring the charming streets of Twickenham, you'll never be far from the excellent amenities this thriving community has to offer.
Twickenham on a Map
Located in South West London, Twickenham is situated close to Richmond upon Thames and Kingston-upon-Thames, offering a unique blend of urban amenities and picturesque green spaces. The area's rich history dates back to the Romans, evolving from a small village to a residential area in the 1800s and eventually becoming a commercial and tourist hub known for its beautiful riverside setting and rich cultural heritage.
The lively atmosphere and strong sense of community in Twickenham are evident as you stroll through the streets, which have retained their historical pattern since 1635. With a thriving cultural scene, residents and visitors alike can immerse themselves in the diverse range of activities and events that take place throughout the year, further enriching the experience of living in this vibrant area.
Who Lives in Twickenham?
Twickenham is home to a diverse community of families, professionals, and students, attracted by the excellent schools, job opportunities, and vibrant atmosphere. The 2011 census revealed that the population of Twickenham, encompassing St Margarets and Whitton, was 62,148. This figure also includes inhabitants from adjacent areas. As a testament to the high quality of education in the area, several primary and secondary schools have received an "outstanding" rating, such as Radnor House Independent School.
In addition to its top-notch educational institutions, Twickenham offers a range of amenities and activities to cater to the interests of its residents. From beautiful parks and green spaces to bustling shops and eateries, there's always something happening in this lively community. So whether you're a young professional or a family looking for the perfect place to settle down, Twickenham has something for everyone.
Renting and Housing in Twickenham
The housing market in Twickenham is as diverse as its community, with options ranging from cosy studios to large family homes, and architectural styles that include Edwardian, Victorian, and modern buildings. Rental options in the area start from as low as £700 per month, providing a variety of choices for those looking to make Twickenham their home.
The average property price in Twickenham is £756,967, with 3 or 4-bedroom semi-detached homes typically costing between £500,000 and £800,000. Twickenham is considerably more affordable than neighbouring areas like Castelnau, Richmond, and Kew, making it an attractive option for those seeking a balance between affordability and quality of life.
Twickenham Schools
Riverside Nursery Schools, Twickenham Green Montessori, 26 The Grn, Twickenham TW2 5AB
Bright Horizons St Mary's Twickenham Preschool, St Mary's Pre-School, Twickenham TW1 3NG
Little Wrens Nursery School Twickenham, Erncroft Way, London, Twickenham TW1 1DA
St Mary's Primary School, St. Marys C of E Primary School, Strafford Rd, Twickenham TW1 3AD
Newland House School, Waldegrave Park, Twickenham TW1 4TQ
Orleans Primary School, Hartington Rd, Twickenham TW1 3EN
Turing House School, Hospital Bridge Rd, Whitton, Twickenham TW2 6LH
St Stephen's C Of E Primary School, Winchester Rd, St Margarets, Twickenham TW1 1LF
Local Amenities and Things to do in Twickenham
Twickenham is a treasure trove of local attractions and amenities, ranging from historic houses and art galleries to a unique island, world-famous stadium, and beautiful gardens.
In the following subsections, we'll delve deeper into some of the area's most notable attractions, providing a glimpse into the rich tapestry of experiences that await you in Twickenham.
Strawberry Hill House & Garden
Strawberry Hill House is a stunning Gothic Revival villa that was built by Horace Walpole in the 18th century and has been captivating visitors for over 250 years. This architectural gem is surrounded by free gardens, allowing you to explore the picturesque landscape and appreciate the villa's exquisite design up close.
In addition to its breathtaking exterior, Strawberry Hill House also features a charming café where you can enjoy a refreshing beverage or a delicious treat while soaking in the serene atmosphere. Whether you're an architecture enthusiast or simply seeking a tranquil escape, Strawberry Hill House is a must-visit attraction in Twickenham.
268 Waldegrave Rd, Twickenham TW1 4ST, United Kingdom
Orleans House Gallery
Orleans House is another historic property in Twickenham that's well worth a visit. This elegant building features an art gallery, which houses a diverse collection of artwork and hosts regular exhibitions, as well as the beautifully restored Grade 1 listed Octagon Room.
The picturesque grounds surrounding Orleans House invite you to take a leisurely stroll or simply relax and admire the stunning views. With its blend of history, art, and natural beauty, Orleans House and gallery offer a unique and enriching experience for visitors of all ages.
Orleans Rd, Twickenham TW1 3BL, United Kingdom
Eel Pie Island
Eel Pie Island is a quirky and artistic community nestled in the heart of Twickenham. This private island, accessible only by a footbridge, boasts a fascinating history and is home to a variety of picturesque riverside homes. In the past, Eel Pie Island was known for its tasty eel pies sold to the river trade and its famous Eel Pie Hotel, which hosted celebrities like The Who and The Rolling Stones in the 1960s.
Today, Eel Pie Island is a thriving community of artists and creatives, with a strong sense of camaraderie among its residents. Whether you're a history buff or simply looking for a unique and picturesque destination, Eel Pie Island is definitely worth a visit.
Twickenham Stadium
Twickenham Stadium is not only the largest Rugby Union stadium in the world, but also the beating heart of English rugby and the Rugby Football Union. With a seating capacity of 82,000 spectators, this iconic venue is home to the World Rugby Museum and hosts national and international teams. It also hosts international tournaments and live music events throughout the year.
Sports enthusiasts and casual fans alike will find plenty to enjoy at Twickenham Stadium, from thrilling matches to behind-the-scenes tours that provide a glimpse into the inner workings of this legendary venue. Whether you're a die-hard rugby fan or just looking for an exciting day out, Twickenham Stadium is sure to leave a lasting impression.
200 Whitton Rd, Twickenham TW2 7BA, United Kingdom
York House Gardens
York House Gardens is another picturesque destination in Twickenham, offering beautifully landscaped grounds and unique sculptures made from white Carrara marble. Located on the banks of the Thames, the gardens provide a serene setting for leisurely strolls and quiet contemplation.
The stunning marble sculptures at York House Gardens are a sight to behold, adding a touch of elegance and intrigue to this peaceful haven. With its lush greenery, tranquil atmosphere, and captivating artwork, York House Gardens is a delightful oasis in the heart of Twickenham, just a stone's throw away from Marble Hill Park.
Sion Rd, Twickenham TW1 3DD, United Kingdom
What is Twickenham Like to Live in?
Living in Twickenham provides residents with an exceptional quality of life. This is largely due to its excellent educational institutions, reassuringly low crime rates, and an abundance of diverse amenities. The area's safety and tranquillity is maintained by the Metropolitan Police Service, making Twickenham a welcoming community for all its residents. The area boasts a strong sense of community spirit, which when combined with its rich historical background and vibrant atmosphere, makes Twickenham a truly desirable place to live.
As a resident of Twickenham, you will find yourself immersed in a world of leisure and recreational activities. These range from tranquil riverside walks to attending thrilling rugby matches at the world-renowned Twickenham Stadium. The area is also home to a variety of shops, offering everything from everyday essentials to unique, locally-sourced products. A plethora of eateries is scattered throughout the town, serving a wide range of cuisines to satisfy every palate.
Cultural attractions are abundant in Twickenham, with historic houses like Strawberry Hill House and art galleries such as the one located in Orleans House, providing opportunities for enriching experiences. The area's unique blend of urban convenience and picturesque scenery is what sets Twickenham apart. From the bustling town centre to the serene green spaces, you're never far from what you need or want.
Twickenham Green, in particular, offers an unparalleled living experience. It caters to the needs of individuals and families alike, providing a tranquil yet vibrant space for residents to relax, play, and connect with nature.
Move to Twickenham with KKRemoval!
When you're ready to make the move to Twickenham, consider enlisting the help of KKRemoval, a professional removal company based in London. Offering removal services and storage solutions for both home and office moves, KKRemoval will ensure a stress-free and seamless transition to your new home in this charming corner of South West London.
With their expertise and dedication to customer satisfaction, you can rest assured that your move to Twickenham will be smooth and hassle-free.