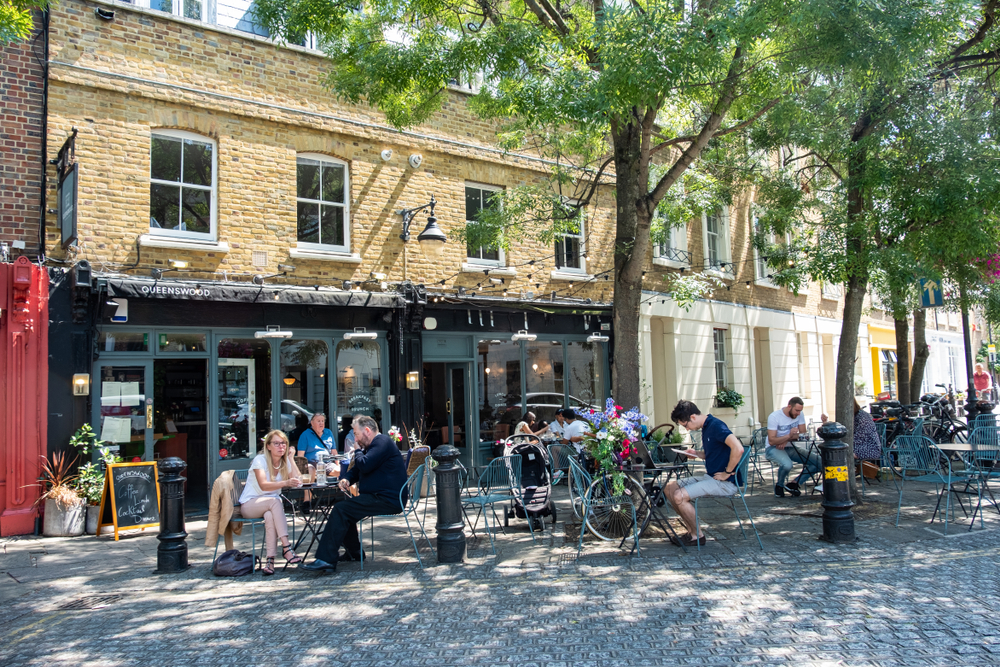 Nestled in South West London, Wandsworth Town is a vibrant and diverse area that offers a unique blend of urban convenience and suburban charm. Located just 4 miles from central London, Wandsworth is situated between Battersea and Clapham in the east, Tooting and Balham in the south, and Putney in the west. Named after the River Wandle, the town's history predates the 11th century and has grown to prominence since the 19th century, thanks to thriving local industries.
Today, Wandsworth Town is known for its excellent transport links, scenic riverside location, great schools, and an abundance of green outdoor spaces. With some of the lowest council tax rates in the country and a mix of 19th and 20th-century period properties alongside modern developments, Wandsworth has become a sought-after location for homeowners.
From the bustling Southside Centre with its high street favorites to the award-winning French brasserie Chez Bruce, Wandsworth offers a rich culinary scene. The area is also home to numerous parks, including Clapham Common, Battersea Park, and Wandsworth Common, providing residents with ample opportunities for leisure and recreation.
Whether you're drawn to the area's cultural heritage, the thriving local community, or the wide range of amenities, Wandsworth Town offers a living experience that caters to various lifestyles and preferences. Join us as we explore Wandsworth's travel options, delve into its housing market, discover local amenities, and uncover what it's like to live in this popular South West enclave.
Wandsworth Travel
Wandsworth is well-served by public transportation, making it a convenient area for commuting and exploring London. The area is home to several major train stations, including Wandsworth Town and Earlsfield, providing easy access to London Waterloo and other central locations. Clapham Junction railway station, one of the busiest railway stations in the UK, is also nearby, offering connections to various parts of the country.
The area is served by numerous bus routes, connecting Wandsworth to different parts of London. Some of the key bus routes include the 28, 37, 39, 44, 87, 156, 170, and 220, among others, ensuring that residents and visitors have a wide range of options for getting around the city.
Wandsworth is located in Travelcard Zone 2, making it a favorable location for those who commute to central London. The zone placement offers a balance between accessibility to the city's core and the relative tranquility of a suburban environment.
The combination of train, bus, and tube services, along with the strategic location in Zone 2, makes Wandsworth a well-connected area. Whether you're a daily commuter or someone who enjoys exploring London's diverse neighborhoods, Wandsworth's transportation network offers efficiency and convenience.
Wandsworth on a Map
Wandsworth is strategically located in South West London, offering a prime location that balances urban accessibility with suburban tranquility. Wandsworth is approximately 8 to 9 kilometers (5 to 6 miles) away from London Bridge.
Bordered by the Thames River to the north, Wandsworth is situated between Battersea and Clapham in the east, Tooting and Balham in the south, and Putney in the west. Its riverside location adds to the area's scenic charm and provides picturesque views and leisure opportunities.
The geographical positioning of Wandsworth places it just 4 miles southwest of Central London, making it an attractive location for those working in the city or seeking to enjoy London's cultural and entertainment offerings. The proximity to Central London ensures that residents have quick and convenient access to the heart of the capital, whether by public transport or car.
Wandsworth's location on the map, coupled with its blend of urban amenities and suburban comfort, makes it a desirable area for a wide range of residents, from young professionals to families. Its geographical attributes contribute to the area's appeal as a well-connected yet peaceful enclave in the bustling city of London.
Who Lives in Wandsworth?
Wandsworth is home to a diverse and vibrant community that reflects the multifaceted nature of London itself. With a population of over 300,000 residents, the area attracts a mix of individuals and families from various backgrounds and age groups.
Families are drawn to Wandsworth for its excellent schools, parks, and family-friendly amenities. The area's suburban feel, coupled with its proximity to Central London, makes it an attractive location for families seeking a balance between city life and community living.
Young professionals find Wandsworth appealing for its lively social scene, modern housing options, and convenient transportation links to the city's business hubs. The area's trendy bars, restaurants, and cultural venues cater to a younger demographic looking for an energetic urban lifestyle.
Elders and retirees also find a place in Wandsworth, thanks to its peaceful neighborhoods, community centers, and healthcare facilities. The sense of community and safety adds to the area's appeal for older residents.
Wandsworth's crime rate is relatively low compared to other London boroughs, contributing to the overall sense of safety and well-being in the community. The local authorities and community organizations work together to maintain a secure environment, fostering trust and cooperation among residents.
The blend of demographics, from families to young professionals to elders, creates a dynamic and inclusive atmosphere in Wandsworth. Its diverse population, safe environment, and range of housing options make it a desirable place to live for people at various stages of life.
Renting and Housing in Wandsworth
Wandsworth offers a diverse range of housing options, reflecting the area's blend of tradition and modernity. From charming Victorian and Edwardian terraced houses to contemporary apartments and riverside developments, the architecture in Wandsworth caters to various tastes and preferences.
The housing market in Wandsworth is known for its relative affordability compared to other parts of London, especially considering its prime location near Central London. Average home prices in Wandsworth can range widely, with flats starting around £400,000 and terraced houses averaging around £800,000. The area also offers a variety of renting options, with rental prices reflecting the diversity of properties available.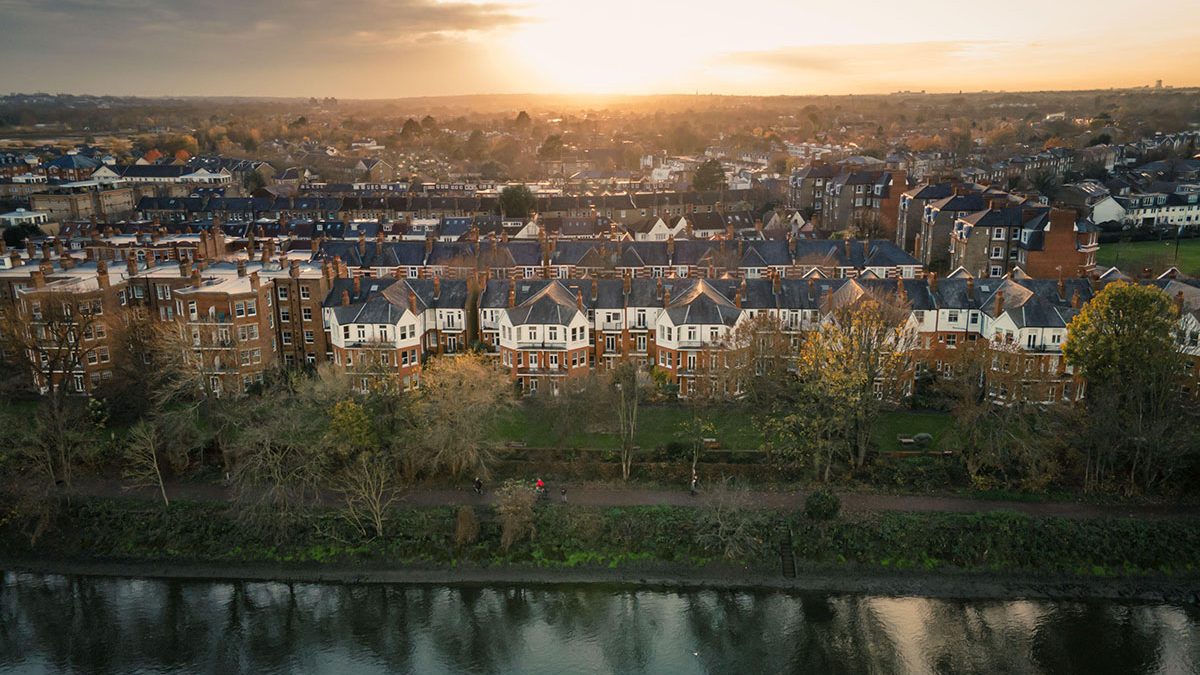 Wandsworth's ongoing development and regeneration projects continue to enhance the area's appeal, attracting both homeowners and renters. The combination of architectural diversity, competitive pricing, and strategic location makes Wandsworth an attractive choice for those looking to establish their roots in London.
Whether you're a first-time buyer, a growing family, or someone looking to invest in London's property market, Wandsworth's housing landscape offers opportunities to suit various budgets and lifestyles.
Wandsworth Schools
Kido International Nursery & Preschool Wandsworth, Unit 3B, 04, 6 Barley Walk, High Street, London SW18 1UL
Abacus Ark Nursery Schools, Wandsworth, Severn House, 17 Enterprise Way, London SW18 1FZ
Wandsworth Preparatory School, 2 Allfarthing Ln, London SW18 2PQ
Sheringdale Primary School, 73 Standen Rd, London SW18 5TR
West Hill Primary School, 5 Merton Rd, London SW18 5ST
Floreat Wandsworth Primary School, 305 Garratt Ln, London SW18 4EQ
St Joseph's Catholic Primary School, 90 Oakhill Rd, London SW15 2QD, United Kingdom
Things to do and Local Amenities in Wandsworth
Wandsworth Pier and TFL River Bus
Enjoy a unique commuting experience by taking the TFL River Bus from Wandsworth Pier into town. Watching the sun turn the river gold as it sets over the Thames offers a refreshing alternative to the usual tube or double-decker bus journey. It's a scenic and relaxing way to travel, providing a different perspective of London's iconic landmarks.
London SW18 1PR, United Kingdom
Chelsea Bridge
Chelsea Bridge, connecting the borough of Wandsworth with the borough of Chelsea, is one of the most attractive bridges along the River Thames. Painted in recognizable red, white, and blue colors, it's a pleasure to walk or drive across, especially at night when illuminated. The bridge's aesthetic appeal and historical significance add to the charm of the area.
Chelsea Bridge Rd, London SW3 4SL, United Kingdom
Tooting Bec Lido
Tooting Bec Lido, part of Tooting Bec Common, is the largest freshwater swimming pool in the United Kingdom. Opened in 1906, it's a historic site that offers a unique swimming experience. During winter months, the lido is accessible to members of the South London Swimming Club, maintaining a tradition of outdoor swimming.
Tooting Bec Rd, London SW16 1RU, United Kingdom
Wandsworth Common
Wandsworth Common is a significant park in the area, covering nearly 172 acres. It features natural and manmade elements such as lakes, fields, a footbridge, a nature education center, and the Wandsworth Common Tennis & Bowls Center. Whether you're looking for a workout or a peaceful stroll, Wandsworth Common provides a versatile outdoor space.
Southside Shopping Centre
As the 5th biggest shopping center in London, Southside Shopping Centre is a hub for retail therapy in Wandsworth. Equipped with numerous cafes, restaurants, and retailers, it's a great place to explore and hang out with friends. The on-site movie theatre adds to the entertainment options available at this bustling shopping destination.
Wandsworth High St, London SW18 4TF, United Kingdom
Battersea Park
Battersea Park, bordering the River Thames, is a 200-acre green oasis offering a wide range of amenities. From the Pump House Gallery and cricket pitches to the Dog Walk of Fame and the Peace Pagoda, the park is a gateway to diverse recreational activities. It's a favorite spot for both locals and visitors, reflecting the best of Wandsworth's outdoor living.
These amenities highlight the rich and varied offerings of Wandsworth, catering to different interests and needs. From leisurely river rides and historic swimming experiences to shopping adventures and park explorations, Wandsworth's local amenities contribute to the area's appeal as a lively and engaging place to live or visit.
London SW11 4NJ, United Kingdom
What is Wandsworth Like to Live in?
Living in Wandsworth offers a unique blend of urban excitement and suburban tranquility. The area's rich history, dating back to the Domesday Book, is juxtaposed with modern developments, creating a dynamic and cosmopolitan environment.
Residents enjoy access to a wide range of amenities, from scenic riverside locations and iconic landmarks like Battersea Power Station to vibrant shopping centers and lush green parks. The community is diverse and inclusive, with excellent schools, low crime rates, and a strong sense of neighborhood cohesion.
Whether it's the charm of historical pubs, the allure of contemporary eateries, or the abundance of recreational activities, Wandsworth caters to various lifestyles and preferences.
Its strategic location, just 4 miles from Central London, adds to its appeal, making it a well-connected yet peaceful enclave in the bustling city. The blend of tradition and modernity, coupled with a strong community spirit, makes Wandsworth a desirable and fulfilling place to call home.
Move to Wandsworth with KKRemoval!
Embarking on a new chapter in Wandsworth? Let KKRemoval be your trusted partner in this exciting journey! As a leading moving and clearance company in London, KKRemoval specializes in making your move to Wandsworth as seamless and stress-free as possible.
Wandsworth's blend of urban convenience, suburban comfort, and community engagement makes it a sought-after location for many. Whether you're drawn to the area's rich history, vibrant social scene, or family-friendly atmosphere, KKRemoval is here to ensure that your transition is handled with the utmost care and professionalism.
Our team of experienced movers understands the unique dynamics of relocating within London and is committed to providing personalized service tailored to your specific needs. From carefully packing and transporting your belongings to offering clearance services to declutter and organize your new space, KKRemoval is dedicated to supporting you every step of the way.
With our local knowledge, state-of-the-art equipment, and unwavering commitment to customer satisfaction, we make moving to Wandsworth a smooth and enjoyable experience. Choose KKRemoval for a hassle-free transition to your new home in Wandsworth, and start embracing everything this wonderful area has to offer. Contact us today to learn more about our services and how we can facilitate your move to Wandsworth!