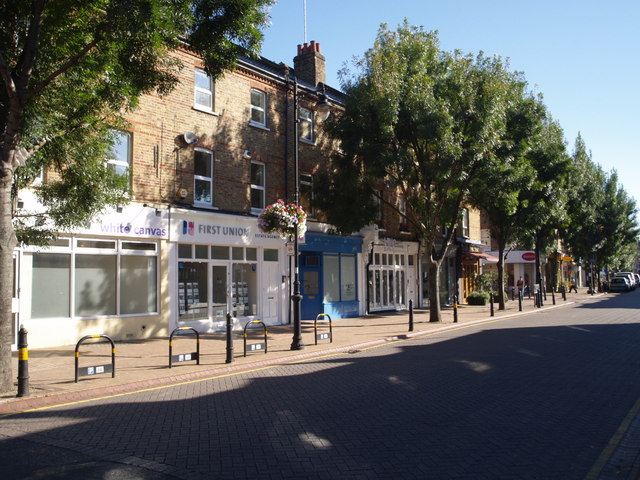 Situated in North East London, within the London Borough of Redbridge, Wanstead stands as a testament to the city's rich tapestry of history and culture. Historically, it was an integral parish of Essex's Becontree hundred, evolving over the years to gain urban district status in 1894. Later, from 1937 to 1965, it played a pivotal role in the Municipal Borough of Wanstead and Woodford.
The remnants of its storied past are evident in the serene Wanstead Park, which once housed the grand Wanstead House, constructed by Richard Child, the 1st Earl Tylney. This park, with its artificial lakes, was part of the estate of this magnificent manor and has witnessed the ebb and flow of time, from suspected Roman villa settlements to the grandeur of the manor's heyday.
Today, Wanstead offers a unique blend of city conveniences with a village ambiance. The tree-lined streets, Edwardian and Victorian homes, and the bustling high street create an atmosphere that is both vibrant and relaxed. It's a place where history meets modernity, and the community spirit is palpable. The area exudes a warm, welcoming vibe, making both residents and visitors feel instantly at home.
Fundamentally, Wanstead is a harmonious fusion of London's rich history and the comforting embrace of a close-knit community, offering a respite from the city's hustle and bustle.
Wanstead Travel
Wanstead is well-connected in terms of public transportation, making it convenient for both residents and visitors to navigate the area. The neighbourhood boasts two major tube stations: Wanstead Tube Station, which is just a minute's walk from George Green, and Snaresbrook Station, an 11-minute walk away. These stations are serviced by the Central Line, connecting Wanstead to key destinations across London.
In addition to tube services, Wanstead is served by a plethora of bus routes. Bus stations in close proximity include Wanstead Station / George Green (C), Wanstead (B), Woodbine Place (AP), and Wanstead High St / Wanstead Station (D). The buses operating in the area include the 66, 101, 145, 308, N8, N55, W12, W13, and W14. These routes provide comprehensive coverage, ensuring that residents and visitors can easily reach various parts of London and its suburbs.
Whether you're commuting to work, heading to the city centre, or exploring the neighbouring areas, Wanstead's robust transportation network ensures a smooth and efficient journey.
Wanstead on a Map
Wanstead is a picturesque suburb located in the northeastern part of London, specifically within the London Borough of Redbridge. Geographically, it's positioned to the northeast of Charing Cross, which is often considered the central point of London. This makes Wanstead easily accessible from the heart of the city, yet distant enough to offer a more tranquil and village-like atmosphere.
The area is surrounded by other notable London neighbourhoods such as South Woodford to the north, Redbridge to the east, Forest Gate to the south, and Leytonstone to the west. Wanstead's strategic location provides it with a unique blend of urban convenience and suburban serenity.
For a broader perspective, if we consider Southall, another suburb of London, it is located approximately 12 miles to the west of Central London. In contrast, Wanstead is situated roughly 8 miles to the northeast of Central London. This positioning showcases the vast and diverse landscape of London, with each neighbourhood offering its distinct charm and character.
In essence, Wanstead's geographical location makes it a prime spot for those who wish to enjoy the best of both worlds: the vibrancy of city life and the calm of suburban living.
Who Lives in Wanstead?
Wanstead, located in the London Borough of Redbridge, is a diverse and thriving community with a rich tapestry of cultures and backgrounds. As of 2021, the population has grown to 12,764 residents, reflecting the area's appeal and vibrancy.
Religiously, Wanstead is a mosaic of beliefs. The majority of its residents identify as Christian, but there's also a significant portion who do not affiliate with any religion. Other religious groups present in the community include Muslims, Hindus, Sikhs, and Jews, showcasing the area's religious diversity.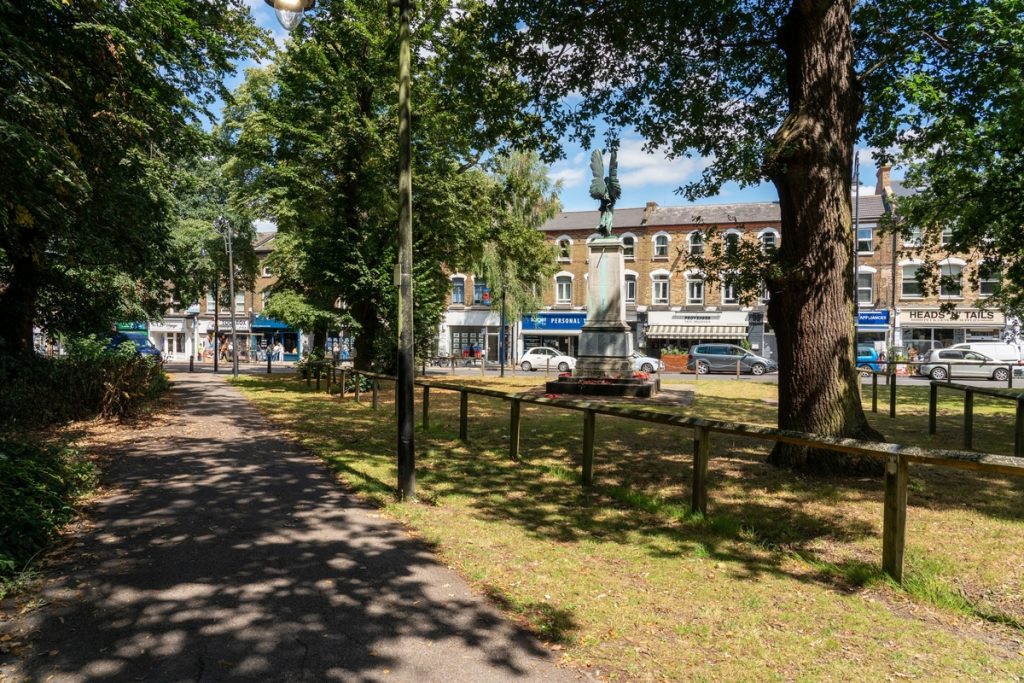 When it comes to ethnicities and personal beliefs, Wanstead is a microcosm of global cultures. While a substantial number of residents were born in England, the neighbourhood is also home to individuals from India, Ireland, Pakistan, Scotland, Bangladesh, and more. This blend of backgrounds enriches the local culture, fostering a sense of unity in diversity. English is the predominant language, but the sounds of Urdu, Bengali, Polish, and Gujarati, among others, can often be heard, adding to the area's multicultural ambiance.
Family dynamics in Wanstead are varied, with a mix of married couples, singles, and cohabiting partners. The professional landscape is equally diverse, with many residents engaged in professional, managerial, and educational roles.
Safety and community are paramount in Wanstead. The area maintains a moderate level of safety, with crime rates being average compared to other parts of London. The sense of community is palpable, with residents enjoying a strong sense of belonging and camaraderie. Wanstead is a harmonious blend of cultures, beliefs, and lifestyles, making it a unique and welcoming place to call home.
Renting and Housing in Wanstead
Wanstead, a picturesque suburb of London, offers a blend of historical charm and modern living through its diverse housing styles. The architectural landscape of the area is predominantly marked by Victorian, Edwardian, and Twenties houses, each exuding its own unique character and elegance. For instance, the Aldersbrook conservation area is renowned for its expansive Edwardian houses, while Wanstead village itself is dotted with two- and three-bedroom Victorian houses, making it a popular choice for young families.
The Warren Estate, located south of the town centre, predominantly showcases Twenties houses, with some areas like St Mary's Avenue boasting large detached properties. The Counties estate, on the other hand, is a treasure trove of semi-detached Edwardian houses, many of which are double-fronted, offering residents a touch of historical elegance.
When it comes to housing prices, Wanstead has seen a dynamic market over the years. In the past year, the overall average price of properties in Wanstead stood at £703,553. Breaking it down further, terraced properties were sold for an average price of £844,734, while flats fetched around £368,154. Semi-detached properties commanded a higher price, averaging at £991,109. It's noteworthy that the sold prices in Wanstead over the last year witnessed a 1% increase from the previous year and a significant 12% rise from the 2020 peak of £629,072.
Wanstead offers potential homeowners and renters a harmonious blend of historical architecture and contemporary amenities, all set within a vibrant community. Whether you're looking for the charm of a Victorian home or the grandeur of an Edwardian property, Wanstead has something to offer for everyone, all while being strategically located within London.
Wanstead Schools
The Grove Montessori, Grosvenor Rd, London E11 2EW
Little Bear's in Wanstead Village, 14 Seagry Rd, London E11 2NG
Kindred Wanstead Day Nursery and Pre-School, 1A Draycot Rd, London E11 2NU
Wanstead Church School, Church Path, London E11 2SS
Our Lady of Lourdes School, Wanstead, Chestnut Dr, London E11 2TA
Things to do and Local Amenities in Wanstead
Wanstead, a charming suburb in East London, offers a delightful blend of history, nature, and modern amenities. Surrounded by vast green spaces and boasting a bustling High Street, Wanstead is a haven for both residents and visitors. Here are some of the top attractions and amenities that make Wanstead a must-visit:
Wanstead Park
Wanstead Park is a sprawling green oasis covering 140 acres, offering a serene escape from the urban hustle. The park is home to several ponds and ornamental waterways, including the Heronry Pond, the Shoulder of Mutton, and the picturesque Perch Pond. The park's history is evident in its Grade II listing and the remnants of its grand past, such as the 18th-century Grotto and the Wanstead Temple, which provides insights into the park's rich history.
2LT, London E11 2LT, United Kingdom
The Wanstead Fringe Festival
The Wanstead Fringe Festival is an annual celebration that brings the community together through arts and culture. Showcasing a diverse range of performances, from live theatre and music to comedy and film, the festival has become a staple in Wanstead's cultural calendar, drawing both locals and visitors alike.
Wanstead Flats
Adjacent to Wanstead Park, Wanstead Flats is a vast expanse of grasslands, making it a favorite spot for picnics, sports, and relaxation. With 60 football pitches and ample open space, it's a hub for local sports enthusiasts, families, and nature lovers seeking a breath of fresh air.
Capel Road, London E11 2LT, United Kingdom
Local Eateries and Cafés
Wanstead boasts a diverse culinary scene. From the local gastropub "The Cuckfield" to the Japanese restaurant "Sumo Fresh", there's a dining option for every palate. For those with a sweet tooth, "Gail's Bakery" and "La Bakerie" offer delicious baked goods and pastries.
Historical Landmarks
Wanstead's history is beautifully preserved in its landmarks. The Gothic clock tower of the former Wanstead Hospital stands as a testament to the area's past, while the Church of St Mary the Virgin, one of England's finest Georgian churches, offers a glimpse into the suburb's religious heritage.
Wanstead Farmers Market
Located on Wanstead High Street, the Wanstead Farmers Market is a monthly event that brings together a diverse range of local vendors. Held on the first Sunday of every month, the market is a vibrant hub where residents and visitors can explore a plethora of products. From traditional sausages, cheeses, and freshly made pastries to free-range chicken, chilli sauces, and vegetables, the market offers a culinary journey that celebrates local produce.
Additionally, stalls also feature items like hand-made jewellery, soaps, plants, and more. For those interested in setting up a stall or exploring the market's offerings, it's a must-visit that encapsulates the community spirit of Wanstead. Whether you're a food enthusiast, a lover of handcrafted items, or simply looking to immerse yourself in the local culture, the Wanstead Farmers Market promises a delightful experience.
High Street, Wanstead, London, E11
What is Wanstead Like to live in?
Wanstead, an east London suburb, has emerged as a popular destination for young families, especially those who have previously enjoyed the vibrant atmospheres of Hackney and Hoxton. The allure of Wanstead lies in its harmonious blend of urban conveniences and natural beauty, with an addition of excellent primary schools. The area is surrounded by expansive green spaces, including Wanstead Park, Wanstead Flats, and the larger Epping Forest. These green havens offer residents the opportunity for leisurely walks, with many families often seen pushing buggies and walking their dogs.
The High Street of Wanstead stands as a testament to its community spirit and modern vibrancy. It's dotted with a mix of independent shops, cafés, and restaurants, catering to both the local community and visitors. Whether you're in the mood for a traditional tea room experience at Time for Tea, a slice of pizza at Luppolo, or a French bistro vibe at Provender, Wanstead's High Street has something for every palate.
Historically, Wanstead has a rich tapestry of stories. The Wanstead Park, for instance, holds remnants of a grand mansion, Wanstead House, which once rivalled the scale of Blenheim Palace. Commissioned in 1715, this mansion stood for only a century, but its legacy and the tales of its owners remain woven into the fabric of Wanstead.
The community spirit in Wanstead is palpable. Events like the Wanstead Fringe festival, now in its sixth year, offer a plethora of activities ranging from live theatre and music to comedy and art exhibitions. Local estate agents have also noted a shift in the demographic, with many families moving to Wanstead, attracted by its community-driven events, green spaces, and the evolving High Street that now resonates with an "East End vibe."
Living in Wanstead offers a balanced lifestyle. It's a place where history meets modernity, where nature meets urban conveniences, and where community spirit thrives. Whether you're a young family, a professional, or someone looking to enjoy the quieter side of London while still being connected to its heart, Wanstead promises a fulfilling experience.
Move to Wanstead with KKRemoval!
Making the decision to move to a new neighbourhood is a significant step, and Wanstead, with its rich history, vibrant community, and serene green spaces, is undoubtedly a top choice for many. But the process of moving can often be daunting, filled with logistical challenges and the stress of ensuring everything goes smoothly. That's where KKRemoval steps in!
Choosing KKRemoval means choosing peace of mind. Our dedicated team is trained to handle all aspects of the move, ensuring that your transition to Wanstead is as smooth and stress-free as possible. We pride ourselves on our commitment to excellence, timely service, and the personal touch we bring to each move.
So, if you're considering making Wanstead your new home, let KKRemoval be your trusted companion in this journey. We're here to simplify the process, allowing you to focus on the excitement of starting a new chapter in this beautiful suburb. With KKRemoval by your side, your move to Wanstead will be nothing short of perfect!