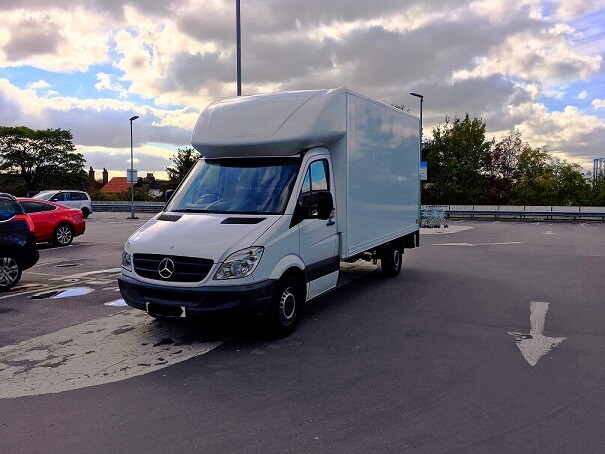 Moving house is classed as one of the most stressful life events  and, will be experienced by most of us at least once during our lifetime. 
From structural and fixtures problems which, mysteriously, didn't appear on any survey or inventory, to prized possessions being damaged during transit, it's no wonder that so many people dread the experience.  Top of the list, however, are the issues involved with the actual removal process so, as removal experts in Croydon and South London, we've put together our Top 10 tips for making your move as stress free as possible. 
It's all in the preparation
Needless to say, leaving your packing until the last minute puts you under a  huge amount of pressure at a time when you need it the least. The moment that your move is confirmed, make a list of everything you're going to need between now and moving day and then begin to pack everything else.  Giving yourself tons of time means that you can take the process slowly and avoid panic packing. 
One move ahead
These days many of life's transactions are conducted either by email or online, including communication with your removal company.  Ask your removal company to send somebody to view both properties if they can before the move in order to identify any problem areas such as narrow doorways, parking availability and traffic restrictions.
Work the room
Be a smart packer by filling boxes not just room by room but also by cupboard – for example, pack everything for the cleaning cupboard together in one box and the same with tinned foods and toiletries. 
Survival kit
Prepare a survival kit for arrival at the new property – this should include a kettle, tea / coffee, a first aid kit, device chargers, snacks, water and local takeaway menus to keep you going until you're able to start on your unpacking. 
Good neighbours
Make sure that you give your neighbours advance warning that a removal van will be parked outside the property – and for how long – so that they can make any necessary arrangements for alternative parking.  This will also make sure that you set off on the right foot with your new neighbours.
Removing temptation
It can sometimes take a long time for the removal crew to carry heavy and bulky furniture and equipment from the house to the van.  Try to make sure that somebody is with the vehicle at all times in order to avoid the risk of theft which may arise from leaving the van unsupervised and open. 
Better safe than sorry
Make sure that the removal company has sufficient insurance for valuable or specialist equipment such as pianos and high tech equipment.  
Adequate protection
When booking your removal company, check to see if they're able to provide blankets and other items to ensure that delicate furniture and equipment is well protected. 
Unplugged
Some sensitive electronic equipment may need to be reset or serviced after your move – book servicing in advance to make sure you're up and running again as soon as possible.  
Effective communication
Always make sure that you keep the removal company abreast of any changes or issues regarding your house move – most companies will be happy to accommodate changes as long as they're notified in good time.  Although you will no doubt have a confirmation email or letter from the company, give them a call a day or two before the move to re-confirm just to make sure that you're agreed on timings.
When it comes to moving home, it's almost impossible to avoid the occasional bump in the road but, with a bit of forward planning and preparation, you can make sure that your move is as straightforward and stress free as possible. At KK Removals, all of our staff are qualified and experienced professionals who take pride in impeccable customer service in Croydon and South London.
Get in touch today for a free, no obligation quote.