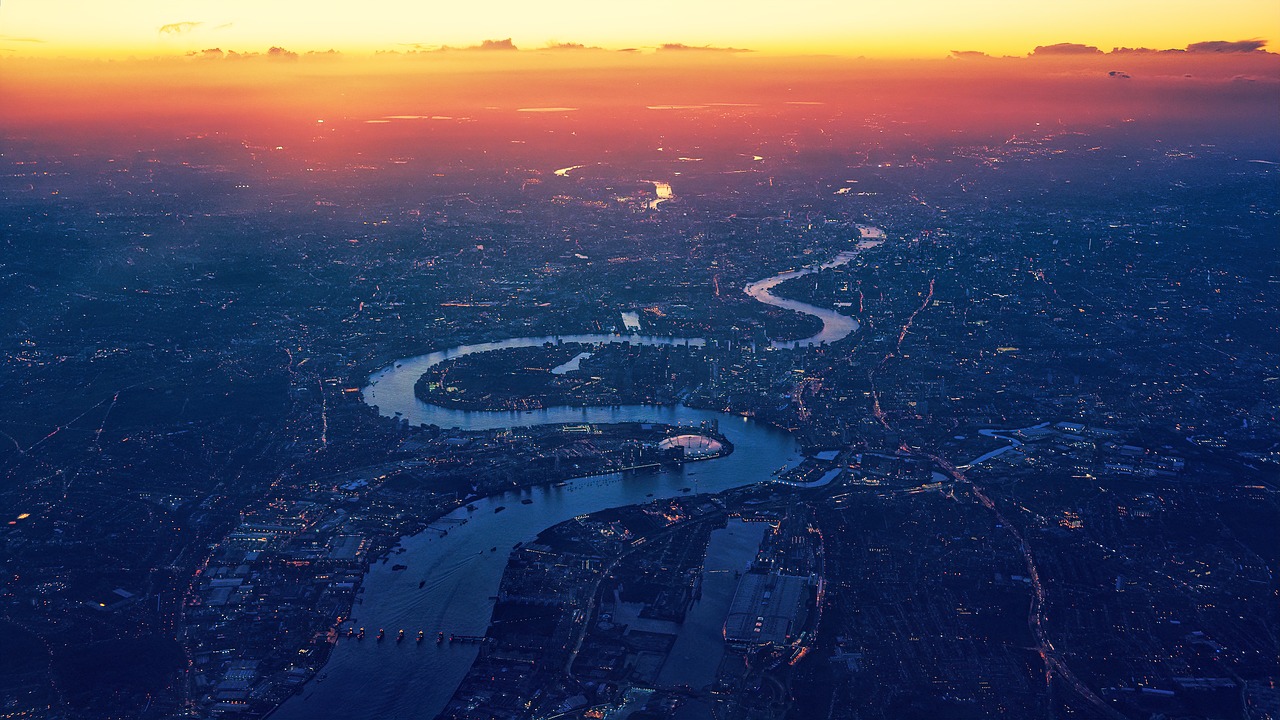 Riverside living conjures up images of summertime strolls and great views. Unfortunately, it also tends to come with an eye-watering price tag. For most of us, a cool, modern apartment overlooking the Thames is nothing more than a pipe dream, however, it is possible to have a view of the water without splashing out.
Our selection along with an average house price
Woolwich
While it may not have quite the cache of Docklands or Kingston, Woolwich is having a bit of a moment right now. Once just a very ordinary part of South London, a fair amount of regeneration has seen Woolwich become a desirable location for young professionals. The advent of the new Elizabeth Line in 2018 and, some fantastic new residential developments have added greatly to the appeal of the area which boasts plenty of trendy pubs and restaurants, the Artillery Square Farmers Market and the sprawling Woolwich Common. As well as the Elizabeth Line, Woolwich is served by the Woolwich ferry.
As the cheapest place to buy property in, prices in Woolwich start at £358 per week for a rental apartment, with the average house price at £407,177.
Wapping
For waterside views, Wapping may not be your first choice but you may be pleasantly surprised by how much this unique part of East London has to offer. Quaint cobbled streets, funky converted warehouses and stunning views of the Thames are just a few of the wonders to be found in Wapping. Unlike its trendy neighbours, Hackney and Angel, Wapping is a little more down to Earth with prices to match. Prices start from £559 per week with the average property price at £667,776.
Wapping is served by Wapping Train Station and The East London Line.
Battersea
Known best for its power station, Battersea is also a leading light when it comes to great views of the Thames. In recent years, this area of South West London has been quietly embarking on a number of regeneration projects, starting with Battersea's close neighbour, Nine Elms and, as a result, Battersea now has some surprisingly affordable properties with river views. Prices tend to start from around £492 per week with average property prices at £825,648.
Battersea also has some pretty good transport connections thanks to two new tube stations on the Northern Line extension.
Rotherhithe
Home to the centuries old Mayflower pub, Rotherhithe sits on former London docks in the south east London borough of Southwark. A treasure trove of museums, ancient architecture and shopping centres, it's hard to see why Rotherhithe is so often overlooked as a desirable place to live. Good transport links with stations at Canada Water and Rotherhithe tunnel make it super easy to get into central London. Prices have a starting point of around £414 per week with the average house price at £509,317.
Surrey Quays
Staying in south east London, Surrey Quays is an old fashioned corner of London with Victorian architecture, traditional pubs and beautiful river views. Despite an amount of gentrification in recent years, rental prices in Surrey Quays remain surprisingly affordable and transport links include Surrey Quays Railway Station and the East London Overground line.
The average house price is at £562,600.
Mortlake
Nestled on the south bank of the river between Kew and Barnes, Mortlake is a leafy suburban district of London which was, originally, a part of Surrey. Filled with quirky stores and and an eclectic mix of trendy and traditional bars and restaurants, Mortlake boasts some great views of the Thames. Prices for flat rentals are around £465 per week as a starting point with the average house price at £946,689, so not the cheapest of London house prices.
Transport in this area is pretty decent with Mortlake Railway Station and East Putney tube station.
Limehouse
Home to a yacht-filled marina and the famous Grapes pub, Limehouse is a former dockland area with trendy cafes, panoramic city views and waterside paths. As with many riverside areas, traditional housing has been replaced by converted warehouses and modern tower blocks. Limehouse is served by Limehouse DLR station and Limehouse national rail station. Prices begin at about £405 per week with the average house price at £474,185.
Wandsworth
A London borough of south west London, Wandsworth is an inner London area which offers glimpses of the river along with some great shopping, a Michelin starred restaurant and plenty of bars. Home of London Mayor, Sadiq Khan, Wandsworth is also the site of the world's oldest public railway, Wandsworth's transport connections include Union Road and Wandsworth Southside stations. Prices tend to start from £443 per week with the average house prices at £813,111.
London does have numerous reasonably-priced areas to buy a house, even if you're looking to buy a property near the River. While it's definitely not one of the cheapest places, you can still find your own slice of heaven around here.