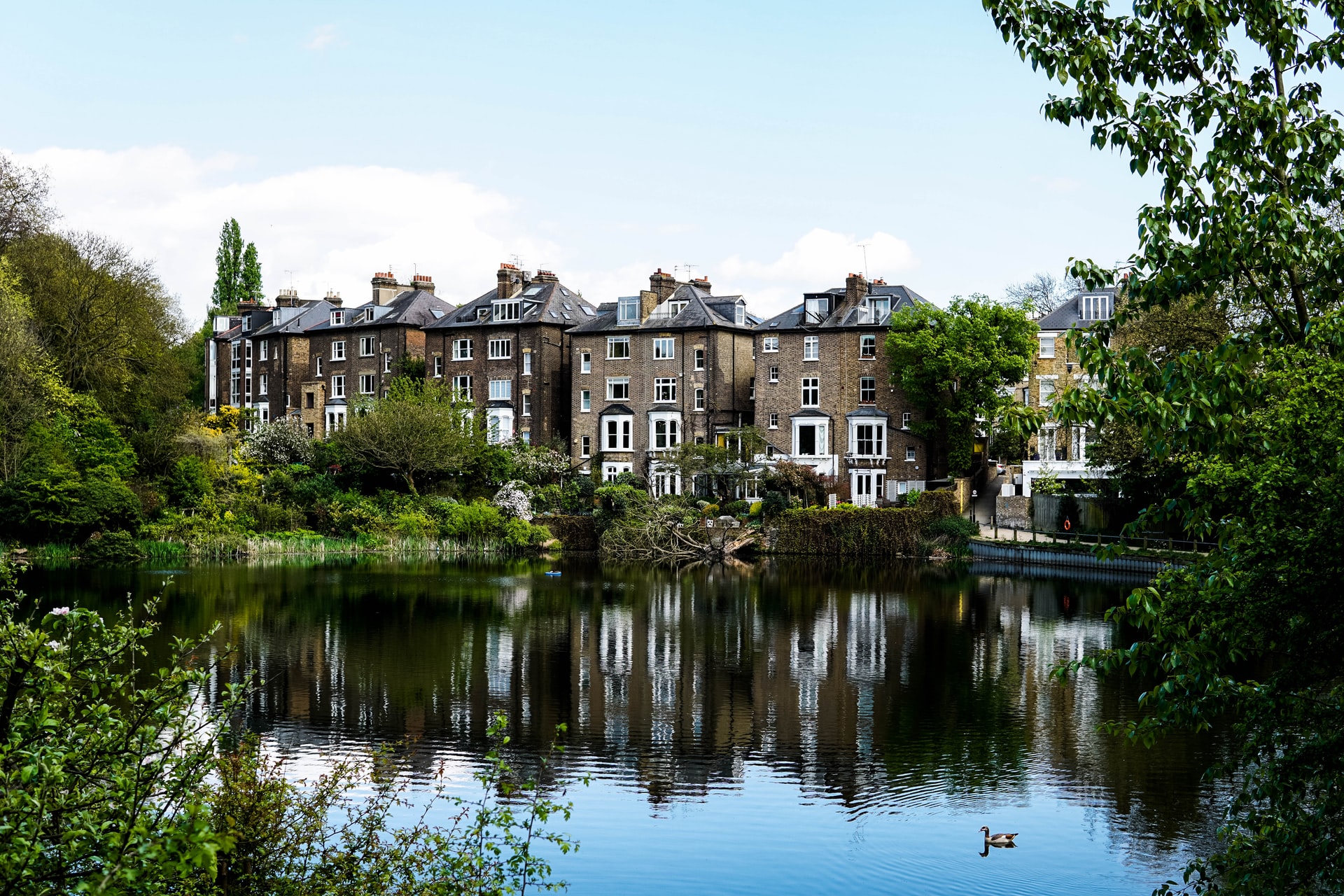 Living in Coulsdon is similar to living anywhere else – you're never lonely with all the space around you. Situated deep within South London, the town has grown exponentially since I've been here and there are new developments popping up everywhere like mushrooms after rain (except it isn't raining). It seems recently that just about every street has had some kind of infrastructural work done; pavements laid, trees planted or grass/flowers seeded!
Coulsdon History
The first mention of Coulsdon in the Domesday Book was recorded in 1086. At the time, Coulsdon had the population of only 14 households. Today, its population is over 25000 people. Coulsdon was formerly known as Colesdone, as well as Smitham Bottom, until the parish council finally renamed the town to its final form—Coulsdon—in 1905.
Sir John Gresham, the founder of Gresham School, and King Henry VIII's financier was awarded a manor in Coulsdon back in 16th century. 19th century Coulsdon was known for quarrying efforts of the Hall family, where chalk and lime kilts were mined.
Coulsdon's manors were later bought by Thomas Byron of the Byron family of aristocrats at the end of the 18th century. He had later built the Coulsdon Court. They have remained there for 140 years.
After recent developments have been done heavily in modern-architecture style, with lots of characterless buildings covering the townscape, you can see what's left of these gorgeous old buildings; some still stand while others are abandoned. Still, the town retained some staple characteristics from the past.
Travel in Coulsdon
London suburbs are a perfect commuter location. The M25/M23 area has good access to Gatwick and Heathrow Airports. The three stations close to these airports provide excellent service. The stations offer good links to Central London, Gatwick, South Coast and Central London. Nearby stations have the option of an instant value-pay. The three railway stations, Coulsdon South, Woodmansterne, and Coulsdon Town provide great transport links.
Coulsdon on a Map
Located in the London Borough of Croydon, Coulsdon is adjacent to South Croydon in the north, Banstead to the west, and Caterham to the south-east.
Who lives in Coulsdon?
Coulsdon has a higher level of residents born in the UK than the national average. However, it has a significant immigrant population, making it more likely to be born in other countries. The community is predominantly from outside the EU, and the most residents in the country of birth are non-UK citizens. The population of Coulsdon as a whole, is younger than the national average.
Renting and Housing in Coulsdon
The varied properties available in Coulsdon offer choice for all tastes and budgets. Cane Hill Park is a wonderful development of new homes coming which were built in 2016. The development includes 3, 4 and 5 bedroom new homes, close to the city centre. The flats, semi-detached houses and detached homes are a good selection of quality properties.
The average prices for one, two, and three-bedroom houses in Coulsdon are £350,000, £470,000, and £550,000 respectively. Coulsdon is one of the cheapest areas in Croydon, with the average renting price at £1100.
Work in Coulsdon
Plenty of businesses keep emerging in Coulsdon, thanks to the availability of cheaper rent, and good transport links. A big supermarket Tesco opened in September 2009, along with a Sainsbury's Local, which is over twice the size of its nearest local rival. There's also a branch of Aldi opened in 2015, as well as a couple of large pizza chains such as Papa John's and Pizza express. The central area has a lot of industrial, automotive and distribution services. There are also different types of stores, like convenience stores and specialty retail stores. It also has the same type of local jobs that you would find in other towns in the country.
Schools in Coulsdon
Coulsdon C of E Primary School, Bradmore Green, Old Coulsdon, Coulsdon CR5 1ED, United Kingdom
Chipstead Valley Primary School, C.V.P.S, Chipstead Valley Rd, Coulsdon CR5 3BW, United Kingdom
Smitham Primary School, Portnalls Rd, Coulsdon CR5 3DE, United Kingdom
Oasis Academy Coulsdon, Homefield Rd, Coulsdon CR5 1ES, United Kingdom
Keston Primary School, 1 Keston Ave, Coulsdon CR5 1HJ, United Kingdom
Is Coulsdon a Good Area?
Coulsdon is a vibrant, friendly town that has a lot to offer. A lovely way of life with great transport links and affordable housing. The community is one of the best in London, with the people it can give you an exciting feeling. According to MyLondon, Coulsdon is one of the safer areas in South Croydon, with crime rate steadily decreasing.
Things to do in Coulsdon
Coulsdon Town offers wide range of shops, restaurants, cafes and banks. Farthing Downs, with 235 acres of open spaces, also offers walking and horse riding opportunities for walkers. Woodcote Park Golf Club and C of E Primary School are both situated close to the town centre. For golfers to watch many of the London-Brighton rallies (vintage cars, minis, Land Rovers, motorbikes, cycling etc. etc. )
The Village of Old Coulsdon lies to the South of the town, with a quaint Village green and its own parade of local shops, pubs, a Grade 1 listed church, and large stores.
Coulsdon Common
Coulsdon Common in Croydon is a tranquil open space. It is home to ancient woodland and rare chalk grassland. It's open all year and easily accessible by public transport and easy to visit by bus. It has beautiful woodland and woodland views and is great for spring and autumn walks.
Coulsdon Manor
The Coulsdon Manor Hotel offers countryside-styled rooms, and has been restored to its 19th-century original design. It attracts celebrities and superior accommodation for business trips, and is a perfect choice for romantic visits to Croydon.
Coulsdon Court Golf Course
Situated near the Coulsdon Manor, the 18-hole golf course will challenge even the most seasoned players. For golfers, the Coulsdon Park Golf Course is situated in Coulsdon. It has been ranked one of the top 100 courses in England, and offers evening floodlit putting green practice.
London-Brighton rallies
Since the rally runs directly through Coulsdon, viewers can enjoy the beautiful vintage cars from the town's wide and long pavements. The participating vintage commercial vehicles have to be built before 1905 to qualify. This is a one-of-a-kind occasion to witness the best of oldschool engineering.
Coulsdon Cricket Club
For any cricket enthusiasts, the Coulsdon Cricket Club often plays games on their field. With plenty facilities, their junior training club is regarded as one of the best in London.
Move to Coulsdon with KKRemoval!
KKRemovals can help you move to Coulsdon. We provide a comprehensive removal service in South Croydon, with affordable prices. If Coulsdon seems to hit home for you, don't wait and request a quote!