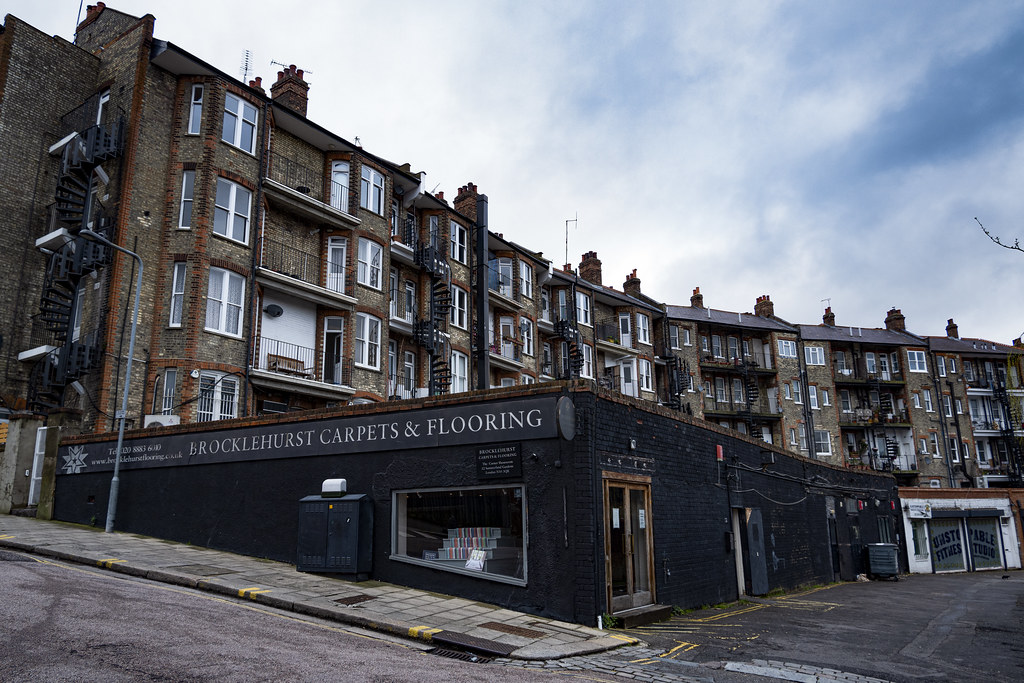 It wasn't so long ago that Hackney was where it was at. People from all over London found themselves braving the East London overground in order to snap up apartments in converted warehouses and to indulge in canalside chai lattes. While the area was undoubtedly cool, these new warehouse dwellers soon discovered that their new life was marred by a number of issues including unreliable transport and the need to take out a second mortgage in order to buy a pint of organic micro-beer. As this corner of the East End became increasingly popular, accommodation prices skyrocketed and, these days, you're looking at a cool £2000 a month to rent a small, two-bedroom flat in the area. All of these factors have seen Hackney fall out of favour in the last couple of years and, a swathe of Hackney folk looking to make a move. But, where are they going?
Harringay – A northern haven
Created in 1965, Haringey is a prosperous corner of North London covering just 11 square miles. Snuggled up against Highgate, Muswell Hill and Crouch End, the borough is a bustling hub of independent bars and restaurants surrounded by high woodland. A number of famous folk have called Haringey home, including the author Ian Rankin, Trevor Peacock and, musician, Adele. Haringey has also taken a role in a number of popular TV programs – most specifically, the tunnels of the Highgate station which was closed in 1954 have appeared in a number of shows including Eastenders, Waking The Dead and Thorne.
While Hackney is all about edgy art and pop ups, Haringey's leafy alleys are home to elegant townhouses, local theatres and artisan stores. Due to its abundance of green spaces, Haringey is incredibly popular with families and very much enjoys a village style atmosphere rarely found within the confines of the city. Harringay Green Lanes is the place to be in London if Turkish cuisine is your thing. One of the longest streets in London, fans of Turkish food are spoilt for choice with restaurants such as Gokyuzu, Antepliler and Hala. The area also boasts a great selection of cosy pubs and coffee shops for whiling away chilly evenings.
Haringey's haunts
As well as plenty of local amenities, there's plenty to do on Haringey's doorstep including:
Alexandra Palace
With its stunning architecture and panoramic views of London, Alexandra Palace is one of London's most beautiful venues for music, comedy and theatre – forthcoming events for December 2020 include a number of movie showings such as Home Alone, Miracle On 34th Street and A Christmas Carol.  Alexandra Palace also boasts acres of lush green parkland which is open to visitors.
Highgate Wood
Nature lovers will be in their element in the wide open spaces of Highgate Wood. Ideal for a Sunday morning stroll, the wood also has facilities for sports and other activities.
Bruce Castle Museum
Housed in a Grade 1 listed 16th century manor house, Bruce Castle museum is a treasure trove of local history collections, archives and exclusive art exhibitions. As well as hosting historical and arts events, visitors can enjoy the 20 acres of parkland attached to the stunning building.
Park Road Lido
Park Road Lido's outdoor pool and sunbathing areas offer a welcome break from everyday life during the summer months. When the weather turns chillier, there are also indoor facilities which are open to visitors all year round.
Finsbury Park
Finsbury Park, right near Green Lanes is one of the favourites among people living there. The residents find it a great place for sports activities such as football, skateboarding, tennis and basketball. Additionally, plenty of culture and music acts happen there.
Hasten to Harringay
In direct contrast to Hackney, Haringey is served by a good network of public transport. Wood Green, Bounds Green and Turnpike Lane underground stations are all within 20 minutes walk from the town centre and, Harringey train station on the Great Northern Link provides a fast track to Kings Cross station for commuters.
Homes in Haringey
Despite Haringey being known as a wealthy borough, it is possible to find reasonable house prices in the area. Although Foxtons states the average price of a rental property at £414 per week, if you put in the legwork, you can find considerably cheaper rentals. Haringey has a wealth of conversions for rent and sale as opposed to purpose built blocks and, properties are generally well maintained and desirable.
While Hackney still has its appeal for those looking for the quirky, the trendy and the downright bonkers, Haringey's attitude is a little more sophisticated and refined. While this village style community might initially come across as a little snobbish, most residents are quick to welcome newcomers. With its strong transport links, reasonably priced housing and access to vast open spaces, Haringey is certain to be one to watch in the next couple of years.