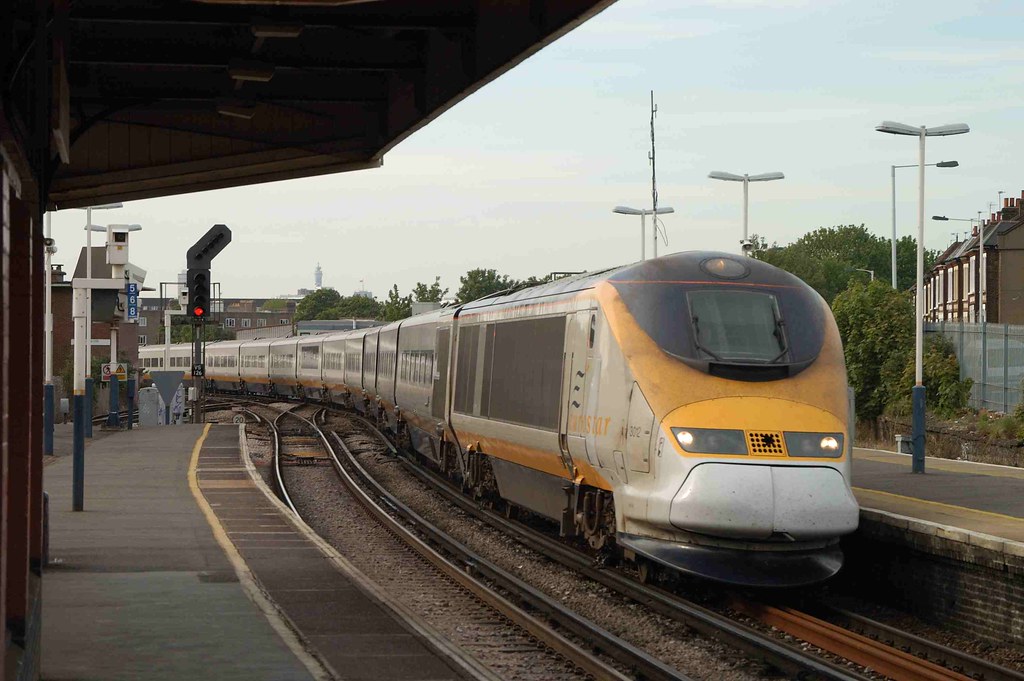 If you're not yet familiar with Herne Hill, there's a good chance that you soon will be.
Despite boasting several claims to fame, this leafy suburb has, until recently, been one of South London best-kept secrets – but that's all about to change. As disillusioned residents move away from the lack of public transport and the eye-watering price of living in areas such as Hackney and Shoreditch, Herne Hill is having a bit of a moment.
Sporting heroes
On the border of Lambeth and Southwark, Herne Hill offers an eclectic mix of historic architecture, traditional pubs and modern, independent shops and restaurants – all wrapped up lush greenery with some great open spaces.
The birthplace of a number of famous folk including The Queen's Olivia Colman, James Nesbitt and, actor and singer, Michael Crawford, Herne Hill is known for its elegant townhouses and unique amenities. These amenities include the Herne Hill Velodrome which was the setting for the 1948 Olympics. Have a mosey down to number 84 Burbage Road and you'll find a blue plaque commemorating the former home of athletics coach Sam Musssabini whose career was immortalised in the iconic film, Chariots Of Fire.
Having a ball in Herne Hill area
I mentioned some of the unique amenities on offer in and around Herne Hill just now. As well as some fantastic shops, bars and restaurants, the following will guarantee that you'll never have a dull moment:
As you step out into Herne Hill Lido, you can almost imagine that you're sunning yourself in some exotic resort (weather allowing, of course). This incredibly well maintained lido offers lots of sunbeds and seating plus an on-site cafe serving modern British cuisine for breakfast, lunch and dinner.
If parks are your thing, they don't come much better than this one.  With plenty of space for walking, running or just plain relaxing, Brockwell Park also offers fantastic views over London from its highest point. Brockwell Hall, a 19th-century building, is also worthy of a visit.  As if that's not enough, the park also boasts a cafe, tennis courts, a BMX track, duck ponds and even a miniature railway for the little ones. The park also houses Brockwell Lido – an outside swimming pool. Still, Brockwell Park is not the only green space – Herne Hill is situated between Ruskin Park and Belair Park, making for an excellent area for walks.
Sundays in Herne Hill are dominated by the vibrant Herne Hill Market selling everything from vintage clothes to speciality cheeses and olives. An old fashioned community hub, Herne Hill Market is perfect for socialising with friends and neighbours – and picking up a bargain or two. A Sunday market is a recurring event here, too.
Shopping
As well as the incredibly popular market, Herne Hill is a shopper's paradise, especially the Half Moon Lane. The Herne Hill Station neighbourhood's distinctive railway arches are home to an eclectic mix of independent shops including bookstores, coffee shops, grocery stores and standalone boutiques. If you have children, you'll love the fairy tale exterior of children's bookshop, Tales on Moon Lane, or, if the children are more grown-up, check out Herne Hill Books.
Entertainment
As you would expect, such a thriving part of London is not short of places to eat, drink and chill. The historic Half Moon pub has connections to a range of famous names including Dylan Thomas and U2 and, on sunny days, The Florence's outdoor area is the perfect setting for catching up with friends. A lot of music venues are in the area as well. In the evenings, you won't want to miss Off The Cuff – a bar offering wine, cheese, live music and furniture sales.
There are a lot of good reasons as to why Herne Hill is fast becoming an incredibly popular location. Perfect for families, couples and singles alike, Herne Hill's combination of elegant architecture, modern street art and green spaces means that there really is something for everyone. It's got great transport links going for it too with Herne Hill and North Dulwich railways stations and nearly underground stations within walking distance including Denmark Hill, Brixton Hill, and the Docklands Light Railway. For this reason, getting to Central London, or anywhere else, is a breeze.
Rental prices in Herne Hill tend to range between £277 and £762 per month. Stradella Road is among the most expensive streets.