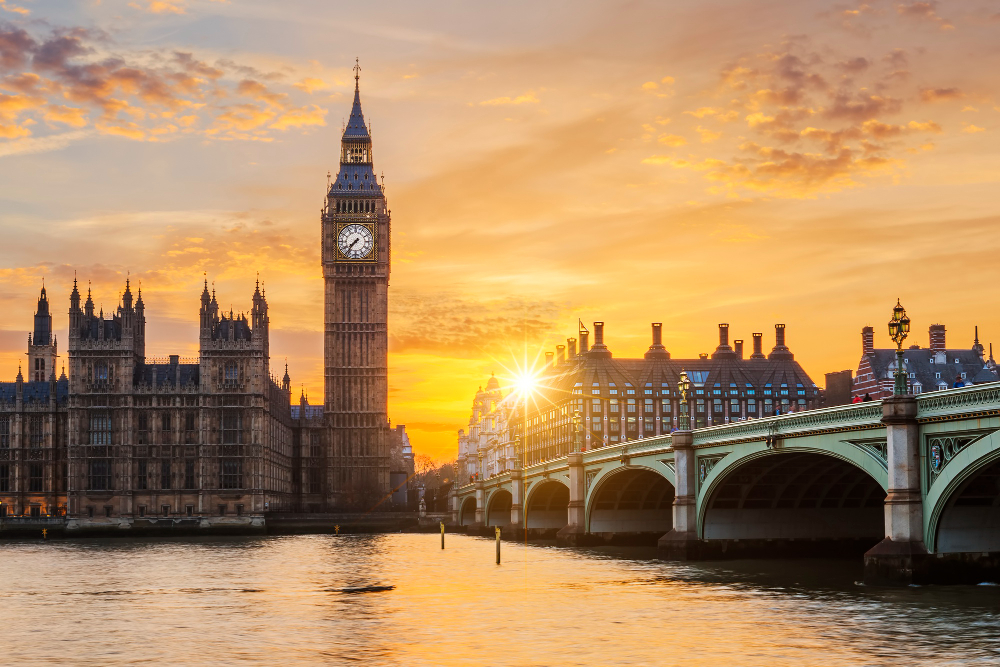 Shoreditch is a vibrant and trendy part of London, where the creative types live. It's home to many start-ups that are looking to make it big in the digital world. If you're a digital entrepreneur, living in Shoreditch could be just what you need to get your business off the ground!
History of Shoreditch
Shoreditch was part of Middlesex until 1889. There was the ancient church and a priory from when the Romans were there. In the 17th century, silk weavers left France to live in Shoreditch because they were being persecuted for their religion. The borough's fortunes declined a little during the 19th century, but there were many theatres and music venues. During the 1990s, it saw huge waves of gentrification that lead to what we see today. But people are not happy about how much the original working-class nature of the area is being eradicated.
Currently, Shoreditch, together with Hackney, are seen as the technological centres of London. Since it's the heart of London, there's an abundance of shopping malls and grocery stores.
Travel in Shoreditch
There are loads of transport links in Shoreditch. Shoreditch High Street Station offers buses to Highbury and Islington or all the way to West Croydon. You can also go from Canada Water in London. The nearest airport is London City, which is 24 minutes away by taking a bus from London Stansted Airport. There are many Cycle Hire docking stations and TFL Cycleways. It is possible to drive in this area, but roads have a speed limit of 20mph or less. More people cycle than drive because they want to reduce pollution and traffic congestion. The Liverpool Street Station is the closest tube station, whereas the Old Street Station is a bit farther. As for the London overground, head to Shoreditch High Street for the East London line.
Shoreditch On a Map
The Central Shoreditch area is found within London postcodes EC2 and E1. The borders are loosely defined but it also covers a vast geographical area of East London from the London Borough of Hackney to other parts of the boroughs.
Who Lives in Shoreditch
The demographics of Shoreditch are that roughly one in four people who live in Shoreditch are aged 20 to 34; the median age is 31. The majority of those living there work as professionals or associate professionals, such as graphic designers and financial advisors. Clubs and pubs around Shoreditch are populated by influencers, trendsetters, a
Renting and Housing in Streatham
Warehouse conversions are popular housing in the area. They have original features like character and style. In this area, 80% of homes are apartments that cost around £650,000 and they rent for around £1,500 a week for a studio apartment to £2,800 for a 3 bedroom apartment. Homes get cheaper as you move. New developments planned for the area include townhouses with open plan homes, apartments close to the High Street, and townhouses overlooking Shoreditch Park. Bear in mind that the prices for housing keep increasing, as the cost of living is getting higher due to the constant development of the area.
Work in Shoreditch
The area has a thriving creative and industrial scene. It is the home to many small businesses, freelancers, startup companies and advertising agencies. The so-called Silicon Roundabout in Shoreditch is home to over 300 web technology companies looking for skilled workers. Ever since its inception in 2008, it has grown exponentially, starting with just 15 companies. Cheap rent, great food, and Shoreditch's climate lures IT specialists, as well as investors such as Cisco who, among others, invested hundreds of millions of dollars in the area. Amazon, Microsoft, and Stripe all have offices there.
Schools in Shoreditch
It is easy to go to school in Shoreditch. You will have a lot of options here with high-ranked schools nearby. City of London School for Girls and City of London School for Boys are close by, along with Queen Mary University of London, which is ranked 12th in the UK. The Lyceum School is an all-through school. There are lots of pre-schools and nurseries nearby. The best nurseries in the world are nearby, too: one in Hackney and one in Haggerston.
Places to Visit and Things to do in Shoreditch
Galvin La Chapelle
The Michelin-starred French restaurant is set in a converted church. The converted church is one of the most impressive restaurants in the world. It is a three-star-rated, incredibly stylish eatery, which is, as per their website "Large arched windows, high stone ceilings and elegant interiors provide the perfect backdrop to Michelin star Galvin La Chapelle's traditional yet modern French menu, moments away from Liverpool Street station."
Geffrye Museum
The museum is about the home throughout the centuries and the cafe sells delicious cakes too. This museum is all about London's home from the 1800s to 18th century. Head to the cafe to enjoy a quieter and nicer experience.
Nightjar
Speakeasy-style cocktail bar is hidden underneath two kebab shops on the roundabout. The most sophistication you can find is the speakeasy style cocktail bar beneath the adjacent shops, serving the best cocktails and drinks.
Clutch
Bright yellow and tiny in size, it serves the best fried chicken with American-style sides. Dill and pomegranate slaw is one of the best sides in the world, and it's amazing. Booking is recommended, booking is strongly advised.
Shoreditch Markets
Start at Columbia Road Flower Market, head south towards Brick Lane market. Head over to Old Spitalfields Market – London's oldest. Build up your appetite and then stop for food – street food or a salt beef bagel. After lunch, slowly wind your way over to London's most famous market. Enjoy a view of London's best markets from Columbia Road and breathe in the aromas of the nearby flower department store.
Jack the Ripper walking tour
A spooky evening walking tour is one of the best things to do in London. You can see the old London with a hand-held projector. It even tells you about Jack the Ripper!
Hanbury Street
Shoreditch is famous for some of the street art that is on the rise in the area. Head to Hanbury Street – the area's most famous for its art – before heading to Fashion Street. You're bound to leave with some memories that will ensure that you won't find yourself asking "where is Shoreditch" again, head to the shops on the corner of the famous street. Take a walk around the area and explore your favourite parts of the city – the streets of London are the best way to intimately get to know a city.
BOXPARK
Boxpark is a collection of shipping containers. There are lots of stores to choose from, including vegan places. If you want to live in Shoreditch, Box Park is a great place to explore and shop and eat.
Bethnal Green
Bethnal Green is a very old area of London with some great street art. It has lots of historic buildings and cafes to explore – head down Brick Lane for food or drink at the end of your day exploring Shoreditch, Bethnal Green.
Move to Shoreditch with KKRemoval!
If Shoreditch seems to hit the right notes with you, why not move here with KKRemoval? We'll handle your removal and help you settle into a new home. Click here for more info about the process.