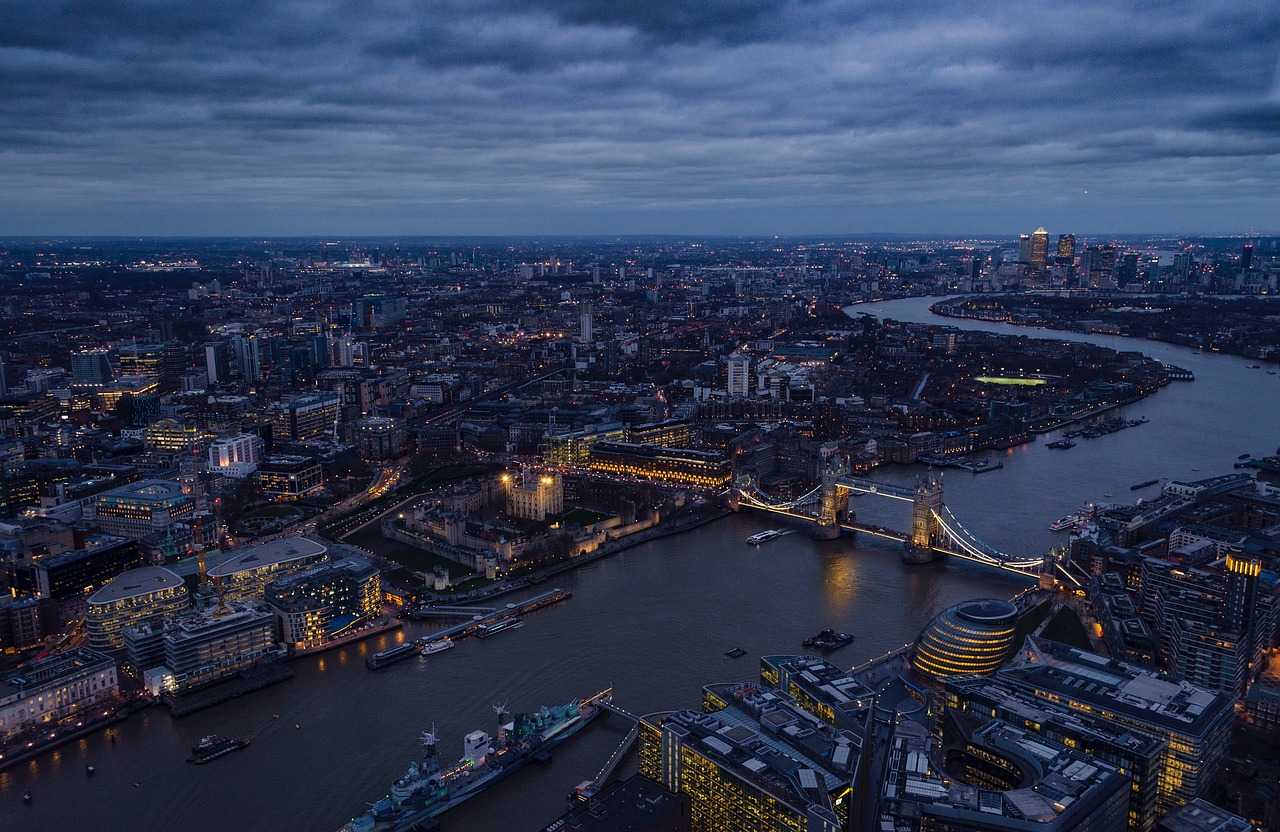 For a great many Brits, Peckham means just one thing – Del Boy, Rodney and their hilarious antics in Only Fools And Horses, a smash hit sitcom which placed Peckham firmly on the map in the 1980s.
Perfect Peckham
A far cry from the depressing concrete jungle of the Trotters' time, Peckham these days is known as a trendy and affordable place to live. In the London borough of Southwark, it centres largely around Rye Lane – a vibrant high street bursting with African food, homewares and bargains galore. Neighbouring Bellenden Road is a treasure trove of boutiques and food from around the world.
Peckham Library is another point of interest. A Stirling Prize winner, it's situated right off the Peckham high street.
Is Peckham Safe?
Undoubtedly, Southwark Borough does not have the best reputation when it comes to crime. Still, Peckham has one of the lowest crime rates in Southwark. Since the 90s, it has seen a considerable improvement in terms of crime. Police's efforts have proved to be effective in limiting the criminal wrongdoings, at least to a certain extent.
Pie, mash and posh drinks
As the district reinvented itself as a hip and trendy place to be, it soon began to fill with quirky boutiques, bars and restaurants – the likes of which Del Boy would no doubt be horrified by. These include retro London eateries like M.Manze Pie And Mash Shop – home of traditional meat pies, mash, liquor and jellied eels. If you prefer something a little more modern, Peckham Levels offers a wide range of places to eat and drink including world-beating Kurdish dishes at Nandine and mind-blowingly great street food. If you're a vegetarian – say no more – Sally Butcher's vege restaurant is one of the favourites.
No visit here would be complete without popping into Frank's – one of London's best rooftop bars. Similarly, Bussey Building is worth visiting as well. With its great rooftop bar and a breathtaking view of London, it became one of the most popular destinations in the area. Alternatively, visit Brick Brewery for the ultimate microbrewery experience.
Following trends in other boroughs, Rye's railway arches are quickly being utilised as the setting for artisan stores, bars and restaurants – a trend that we envisage continuing for some time due to its 'Grammable opportunities. It also has a lot to offer in terms of entertainment with a local picture house, unique street art and plenty of hip coffee shops and cafes.
Properties
House prices averaged £563,312 last year which, I don't need to tell you, is something of a bargain in one of the most expensive cities in the world. In keeping with purchase costs, rental prices start at a super low £379 per week and, Peckham has plenty to offer in terms of accommodation including flats, studio flats, rooms and houses. If you're thinking of moving there, you'll be in good company as footballer, Rio Ferdinand, Boris Karloff and, Inbetweener, Blake Harrison, all hail from the areas.
While it is, essentially, an inner city area, its still possible to escape the hustle and bustle in one of a few local parks, including Peckham Rye Park. Just south of the town centre, the park is a triangular open space with two distinct areas – Peckham Rye Common to the north and the park to the south. This inner city park is meticulously cared for and features lush open space with some incredibly landscaping. ]
Public Transport
Getting around in and around Peckham is pretty easy. The area is served by Rye Railway and Queens Road Peckham station and is well connected with a network of buses with some fast links into central London. Getting to London Bridge takes no more than 10 minutes.
If Peckham has never been on your radar, it should be. This gem of an area in south London enjoys a great sense of community along with affordable accommodation, decent transport links and a whole load of fantastic bars, restaurants and shops. All this and a stunning park too – lovely jubbly, as Del Boy would say.