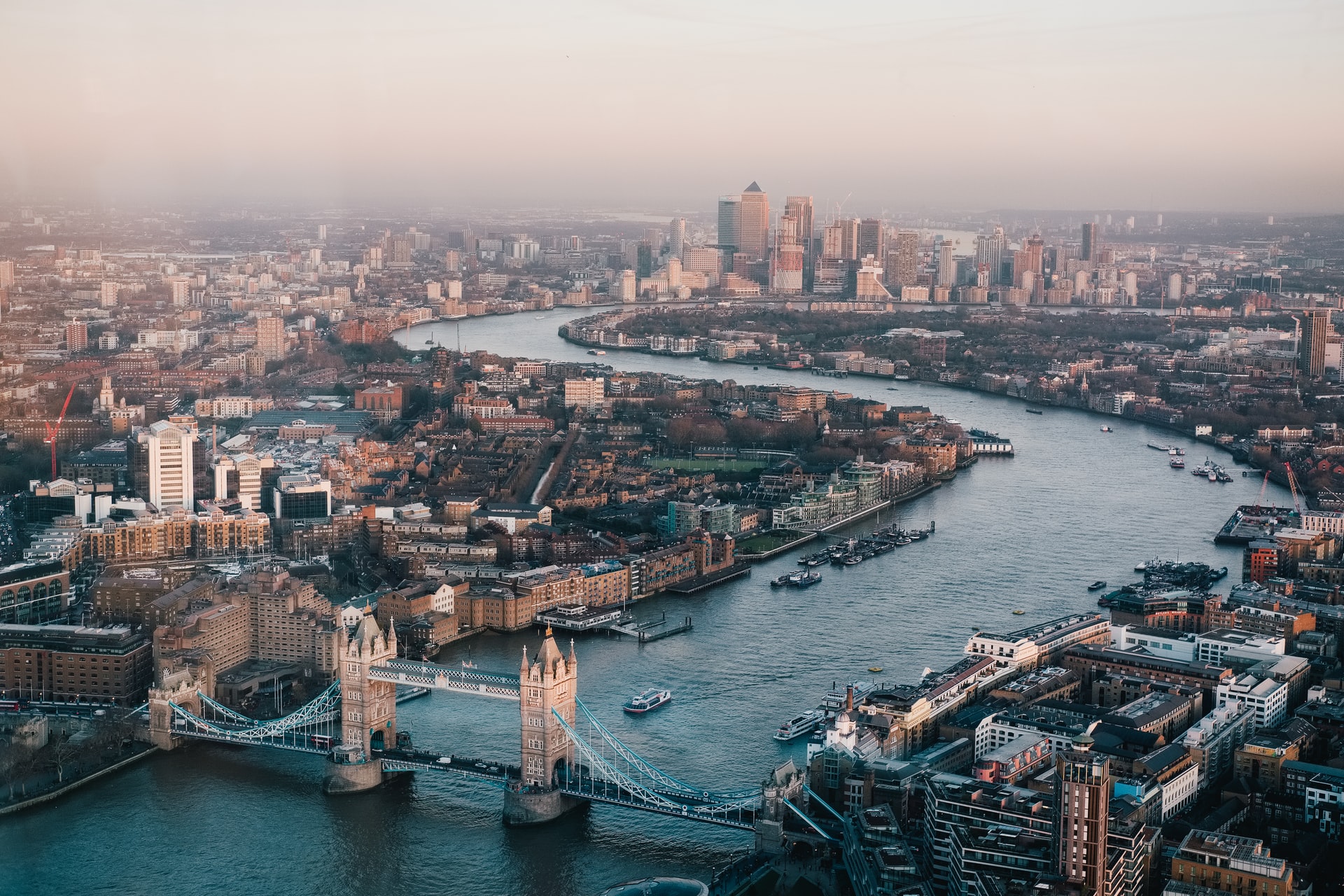 Streatham, sometimes called the West End of South London, is a district of London that has been populated since the Stone Age. It was historically an agricultural village, but over time it became a suburb of London. Today it's known for being vibrant and diverse with historic buildings and independent shops lining its streets.
Streatham History
Streatham is one of London's major A roads and goes through Brighton in Sussex. The A23 dates to the Roman Times and has been a prominent feature in the area since the Roman era. In the 18th century, the area was known for its springs which were celebrated for their ability to give health. Wealthy people from the City of London chose to build their country-style residents in the town. But in the 1970s and 80s many people moved out of the area because it was too busy with heavy traffic. The SW16 postcode failed to keep up with nearby neighbours and it became less appealing for those looking for somewhere to live in south London.
But living in Streatham can be a nice experience. There are plenty of good things about living here: the town centre is bustling with independent shops and art deco buildings, there's an extensive range of bars, pubs and restaurants catering for all tastes as well as parks like Tooting Common.
Streatham Travel
Streatham has lots of convenient transport links. Streatham Hill station offers trains to Victoria in under 20 minutes. All railway stations are located in Zone 3, with service to London Bridge and St Pancras. There are 14 different bus routes, with journeys to Oxford Circus and Oxford Circus. The A23 is a great way to get to London and Gatwick via the A23 route, and goes straight to Brighton. All of the stations in zone 3 are within a radius of London, although no underground station is situated in the south west of London. The area is located in central London but has plenty of bus routes to the capital and a host of other major cities.
There have also been plans announced by Transport Secretary Chris Grayling stating they plan on adding capacity on five Underground lines including the Northern Line so you can look forward to an even better commute from living in SW16.
Streatham On a Map
Location is five miles south of Charing Cross and is recognised as one of the 35 major centres of London by the London Plan. Streatham is part of the London Borough of Lambeth, and recognised as a major centre in London.
Who Lives in Streatham
51 percent of the area's population is female and 49 percent is male. Streatham has a smaller number of residents than Brixton, Clapham and Dulwich. The area is an eclectic mix of people who live in a lower-rented area than nearby Brixton and Clapham.
Streatham is a popular living area for families with children or those living on their own, who are of mixed ethnic groups. The average house price in Streatham is £330,000 which has risen by 26 percent over the last five years.
Renting and Housing in Streatham
Streatham was selected as one of the areas to benefit from the Mayor of London's Outer London Fund. A one-bed property in the area fetches £1,150 per month, while two-beds cost around £1.500. Victorian, Edwardian and interwar homes are also available to rent in SW16. A three-bedroom house and four-bedroom homes can be rented for up to £2,850 a year. A four-bed house can cost as much as £4,850 depending on the size of the house you want to rent out of your home.
In 2011, 200 new homes were built as part of a £180million redevelopment of the area. Park Hill is a lovely and leafy area with residents living on the tree-lined streets. The Streatham high street offers plenty of coffee shops, grocery and department stores, amenities, along with a cinema in the area too.
Work in Streatham
There are a lot of opportunities when it comes to job seekers. The unemployment rate in the area is low at just under ½%.
In 2017, a new office was built close to Streatham's high street. The building houses two-floor of offices with a total of 18000 sqft and can be rented out for up to £30 per square foot.
Retailers are constantly looking for qualified staff from all levels within their company which offers opportunities for those living in SW16. Those living on the outskirts of London will find it easy to commute into central London due to an extension onto the Southern line platforms being added recently that opened in November 2018.
Living in Streatham, London is a great place for young professionals looking to get into city living without the hassle of living too close to Central London and commuting every day. The area has been on the radar of many retailers because it's one of the most densely populated areas outside central London which means there are plenty success stories about those living near Streatham High Road finding work with local businesses. One such company that includes job offers for locals as well as people living further away is Media Molecule who have their head office just off Burnt Ash Lane
Schools near Streatham
– The area has two secondary schools, Streatham High School and Harris Academy South Norwood.
– There is also a primary school in the vicinity called Nonsuch Primary which was opened to accommodate the growing population living nearby.
Places to Visit and Things to do in Streatham
Streatham is a suburb in south London that has many things to do and see.
Streatham high road
Streatham's high road is a great place to start. It's a long road with some really nice shops and also has a big Waitrose supermarket on it too. You can find lots of cultures living along Streatham high road, and this is what makes living in Streatham so diverse!
Streatham Hill
Streatham Hill is a lovely place to explore. Streatham Hill provides some of the finest examples of architecture in London and is also home to a number of Grade II listed buildings, including Croydon College.
Streatham Common
The Streatham Common is a great place to go for even just an hour. The common offers lots of space and grass, as well as amazing views from the top such like you would find in Richmond Park.
The Rookery
The gardens are beautifully maintained by a justifiably proud set of volunteers. Stunning throughout the year and still relatively undiscovered by the residents of South London. A walled garden that would not look out of place in a BBC costume drama set in South London makes for a special corner.
Perfect Blend
The bar offers amazing cooked breakfasts and amazing milkshakes. It turns into a bar at night with an extensive cocktail menu and it's open until 2am! It also has a menu of cocktails that you can take a cocktail with at least one raw ingredient.
Bar 61
The owners are friendly and love a chat and a joke. You can enjoy a leisurely lunch in a bar that has the atmosphere of a bygone age – love it. The bar sells great tapas and you can enjoy an old fashioned lunch.
Streatham Ice and Leisure Centre
The Streatham Ice Rink is located in the heart of the community. It is a multi-facility location and has the only Olympic-sized ice rink in London.
Tooting Bec Lido
Oliver's outdoor pool is open air in the summer. Oliver's open air pool is a great place for a family to swim and have fun with the kids.
Cynthia Payne's brothel
The living rooms are decorated so tastefully and the beds look inviting. The living room with the fire is especially atmospheric – one of my favourite places in London to visit!
Is Streatham rough?
While some of London's suburbs have a bad reputation, living in Streatham doesn't seem to have the same stigma. Crime is not as prevalent, and living here seems like a much safer option compared to other districts. The 80s saw Streatham ravaged by crime, and so efforts have been made to switch that bad rep a bit. Needless to say, it worked, and living in Streatham is a much nicer living experience.
Move to Streatham with KKRemoval!
If you're a resident of London wanting to move to Streatham, look no further than KKRemoval's services. We're one of the cheapest removal company in London, and our customer service is excellent. We'll be living up to your expectations!