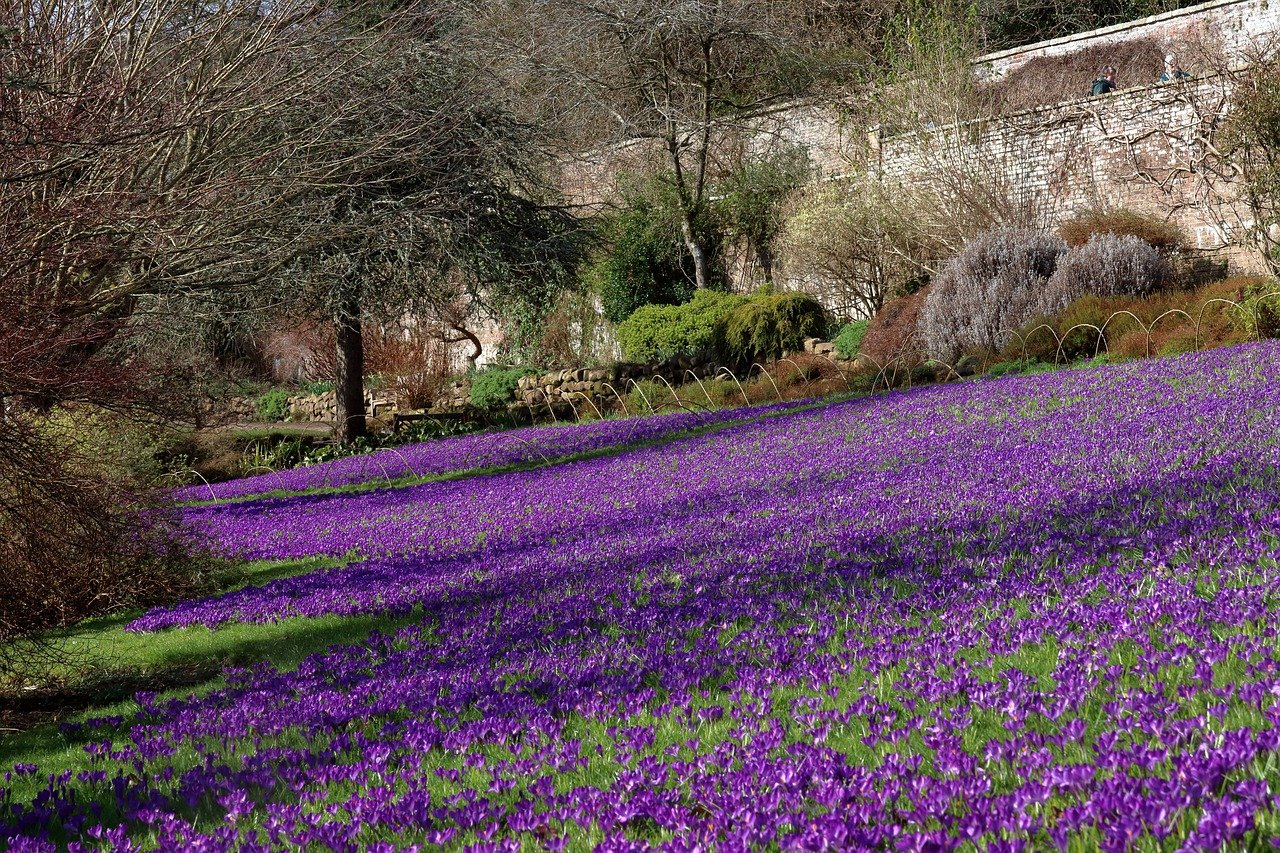 Wallington is a small town located in South Croydon, London. The town offers many green spaces and recreational activities for people to enjoy. Though the majority of Wallington's residents commute to work elsewhere, there are plenty of companies that offer jobs within the community. If you're looking for a new place to live or just want some more information about Wallington, we have compiled this comprehensive guide about the town!
Wallington History
The first records of Wallington come from the Domesday Book in 1086, where it was listed under the name of Waletone. During the middle ages, it was quite an important settlement, later on to be overtaken by Beddington.
In the 1800's, Nathaniel Bridges decided to build an estate of luxurious gothic villas, which remain to this day, along with the Church of the Holy Trinity, also funded by Bridges.
Soon enough, Woodcote Road became the town centre, with estate developments building around it. Three grammar schools were built, currently being some of the best in the borough of Sutton.
Wallington was once known for its lavender fields, similarly to the districts of Mitcham and Carshalton. There's even a sculpture representing the plant on the cross of Woodcote Road and Stafford Road.
Currently, Wallington is a vibrant and inviting town that is perfect for anyone looking to experience a new place. Compared to the rest of London, family houses there are quite affordable, and the abundance of excellent schools draws the attention of parents looking for a place to educate their children.
Wallington Travel
The two stations, Wallington Railway Station and Hackbridge Railway Station provide transportation to London Bridge and Victoria, as well as Thameslink, Blackfriars, St Pancras, and Farringdon respectively. While buses go to Wallington, none of them can take the passengers to Central London.
Wallington on a Map
Wallington is located in the London borough council of Sutton. It's situated two miles north-east of the Surrey border, and was historically in the county of Surrey. The town of Wallington is located in the SM6 postal district just south of London, England. It's roughly 17 miles north of Crawley and 11 miles from London.
Who lives in Wallington?
Wallington's average age is considerably higher than the entirety of London's at 40, whereas the latter has the average age of 35. The population of Wallington is very diverse, with residents from all walks of life. The majority are English and White British at 79%.
Renting and Housing in Wallington
Families are drawn to Wallington by well-priced family homes in Derek Avenue. Victorian, Edwardian and Thirties detached, semi-detached and terrace houses range from one- and two-bed flats to one-bedroom flats from the Sixties onwards. Flats in Wallington are quite affordable at the average price of £250,000, whereas terraced and semi-detached properties sell for £440,000 and £540,000 respectively.
As for renting, one, two, and three-bedroom properties on average cost £1,100, £1,400, and £1,500 respectively.
Work in Wallington
The town of Wallington itself is quite small, but it's still a great place to find jobs. There are many company headquarters in the area that employ people from all walks of life.
Wallington Schools
Wallington has a selection of state primary schools, a number of "outstanding" comprehensive schools and a wide selection of private schools.
Wallington County Grammar School, Croydon Rd, Wallington SM6 7PH, United Kingdom
Wallington High School for Girls, Woodcote Rd, Wallington SM6 0PH, United Kingdom
Wilson's School, Mollison Dr, Wallington SM6 9JW, United Kingdom
Wallington Primary Academy, Mollison Dr, Wallington SM6 9JN, United Kingdom
Is Wallington a good place to live?
There is no doubt that Wallington is a great place to live and enjoy oneself. With an abundance of excellent schools, safe neighborhoods, excellent transport links, and affordable housing for families, few other London boroughs can match it! There are plenty of activities to partake in, from going for a walk in the park to visiting one of the local museums. Wallington is an excellent place that will provide anyone with everything you're looking for!
Things to do in Wallington
Wallington's main shopping centre, a large branch of Sainsbury's and a Lidl, is on Wallington's main shopping street. The two nearest council swimming pools are at Westcroft Leisure Centre in Carshalton and Waddon.
Mellows Park
Sitting on Stafford Road, Mellows Park is a little patch of green with a skate park, football fields, a playground, cafe, and an outdoor gym.
Beddington Park
Much larger than its counterpart, Beddington Park has 6 tennis courts, a half pipe for skateboarders, Little League and senior football pitches, a playground, and a ball court.
The Duke's Head
Located in Wallington Green, The Duke's Head has managed to retain the atmosphere of a small country pub.
The Wallington Arms
A stone's throw from the Wallington Station, the pub offers food of great quality, and fresh ale straight from the casks.
The Grange
If you're looking for the perfect wedding, look no further than The Grange. As a fancy restaurant, it's one of the most popular destinations for the engaged to finalise their bond for life.
Sutton Community Farm
As a non-profit business, the community farm offers organic vegetables for their VegBox, which they deliver to the community. Their mission is to bring fresh, healthy food to the nearby residents and improve their skills. Everybody is welcome to volunteer, there's always some work to be found on Sutton Community Farm.
Move to Wallington with KKRemoval!
With affordable prices and a quiet, calm neighbourhood, Wallington might just be the thing for you. If you're looking to move and you want the best of both worlds, this is your next destination. If you're looking to move, don't hesitate to contact us! Or, if you're looking for something else, check out the rest of the blog posts on our website.