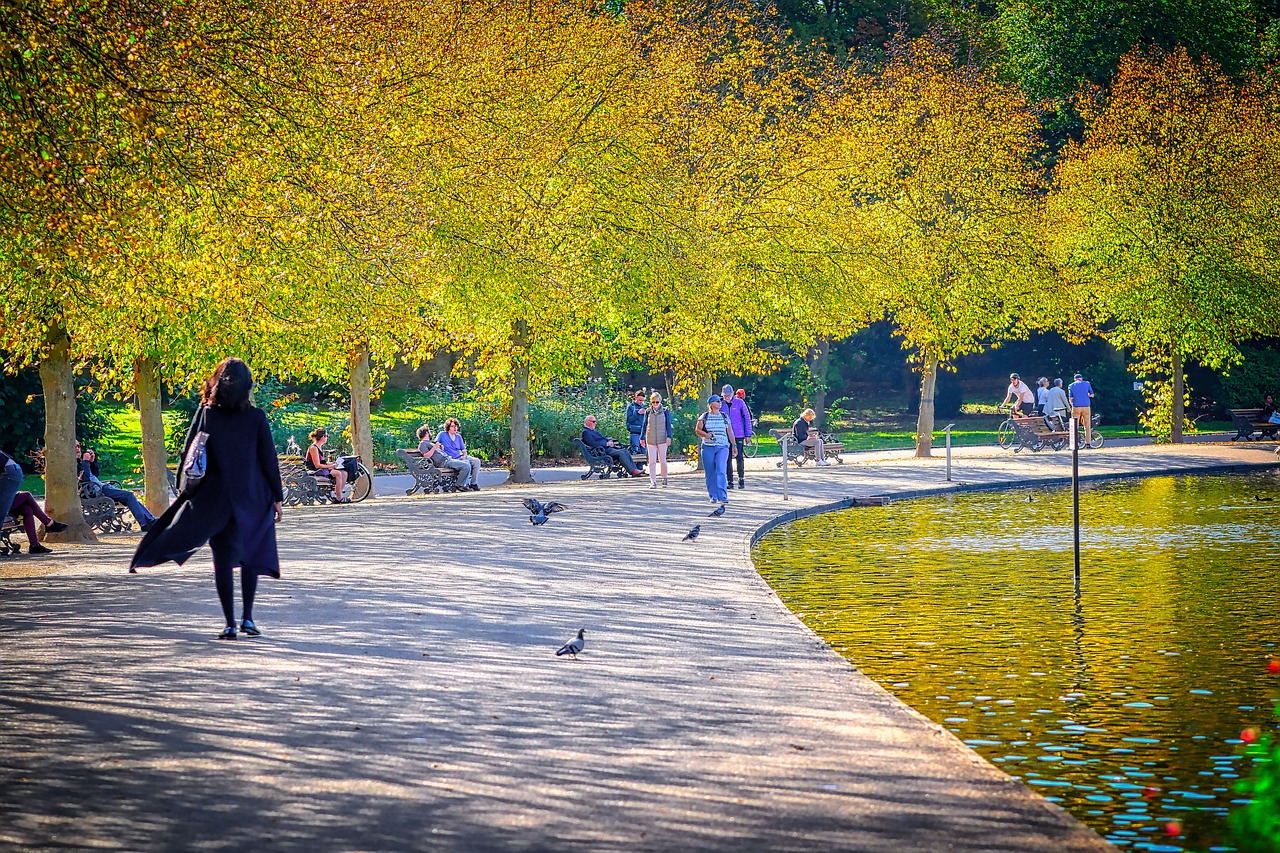 If I mention the words 'park' and 'London' in the same sentence, Hyde Park's sprawling 142 hectares will no doubt spring to mind. That's a shame because, as great as Hyde Park is, London has over 3000 green spaces – many of which are more than worth a visit. In this spirit, the following is our guide to the best parks in London:
North London
Hampstead Heath
When it comes to open spaces in London, they don't come better than Hampstead Heath. With 320 hectares of occasionally wild foliage, three outdoor swimming ponds and magnificent views across London, Hampstead Heath should be on everybody's London list. As well as providing a great walk and stunning views, the heath eve has a cafe where you can stop for a welcome cup of tea after a bracing walk up to Parliament Hill.
You can reach Hampstead Heath from Gospel Oak, Hampstead Heath and Hampstead stations.
Markfield Park
Incorporating the Markfield Beam Engine and Museum, Markfield Park in Tottenham is a fairly nice but basic field on the site of the former Tottenham Sewage Works (don't worry, it's been comprehensively cleaned since then!) What makes this one special is that you combine a walk in the fresh air with a bit of culture as admission to the museum is free. Visitors can access the park and museum from Tottenham Hale station.
Regent's Park
Situated right across the street from Madame Tussauds, Regent's Park is one of the Royal Parks. Interconnected with Primrose Hill, it offers an open air theatre, the fantastic facades designed by John Nash, nine villas to visit, and plenty of green space for walks and sports. There are also the famed terraced houses, which are a great example of traditional, high-class London architecture. You can get there by travelling to Regent's Park Underground Station.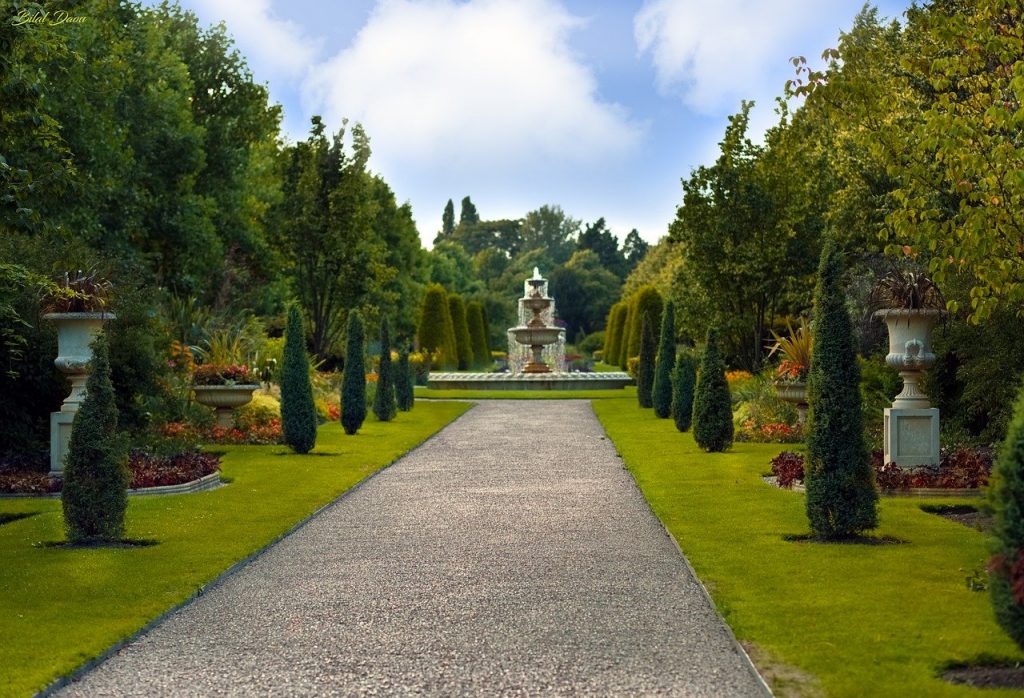 East London
London Fields
A haven in the heart of Hackney, London Fields is a sprawling green space featuring a heated lido, sports facilities and a paddling pool. If you're heading to London Fields at the weekend, you can round up your walk with a visit to the fantastic foodie market which is found there on Saturdays and Sundays. Keeping things simple, you can reach London Fields from London Fields overground station.
Victoria Park
The focal point of Bethnal Green, Victoria Park is one of London's best-kept secrets (to those who live outside of east London anyway!). In the borough of Tower Hamlets, it stretches over a whopping 86 hectares and features some Grade II listed statues including the Dogs Of Alcibiades as well as two original stone alcoves from London Bridge.
This stunning park has two large lakes – one of which features a Chinese pagoda island, a boating pond and, a specially designed children's playground. If you're feeling energetic, it also offers tennis courts, a skate park, and a running track. Whatever you decide to do at Victoria Park, don't think about leaving without visiting the lovely Pavilion Cafe.
Greenwich Park
Another Royal park, the Greenwich Park is situated in south-east London. Previously a hunting ground, now it offers 74 hectares of space for activities. Right next to it is the Greenwich Royal Observatory. It features beautiful ancient chestnut trees, a widely popular children's playground, a herb garden, and even an enclosure housing some wild deers. It's close to the Maze Hill railway station.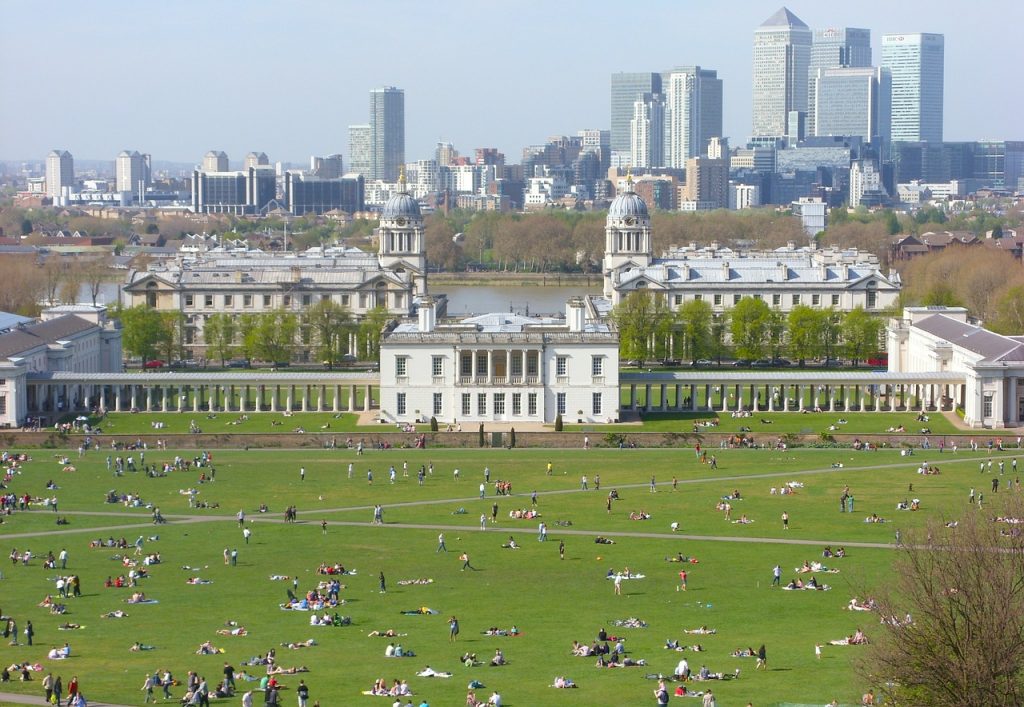 West London
Green Park
Incredibly popular with those working in central London, this area is one of the capital's Royal parks – which is highlighted by the fact that it backs onto London's most famous property – Buckingham Palace. Steeped in history, it was once a burial ground for London's lepers and, later, a hunting ground for King Henry VIII. You'll find the it right next to Green Park station.
St James's Park
Another one of the royal parks, St James' Park is 23 hectares of bliss hidden away behind central London's shopping streets. While not as large as some of the other parks in this guide, St James' Park incorporates Buckingham Palace, The Mall, the Horse Guards and Birdcage Walk, making it one of the most fascinating green spaces in London. As if that's not enough, there's also a duck pond and a delightful cafe which serves breakfast for the early birds. St James' is just a short walk from St James' Park, Green Park, Victoria and Westminster stations.
Richmond Park
Established back in the 17th century, Park Richmond is a national nature reserve and a special area of conversation. Over the years, it has provided film sets for lots of TV shows and movies. Being the largest Royal park, it covers 955 hectares and features a golf course, fishing spots, a rugby pitch, cycling roads and horse riding possibilities. There's even an organisation that cares for the park called Friends of Richmond Park.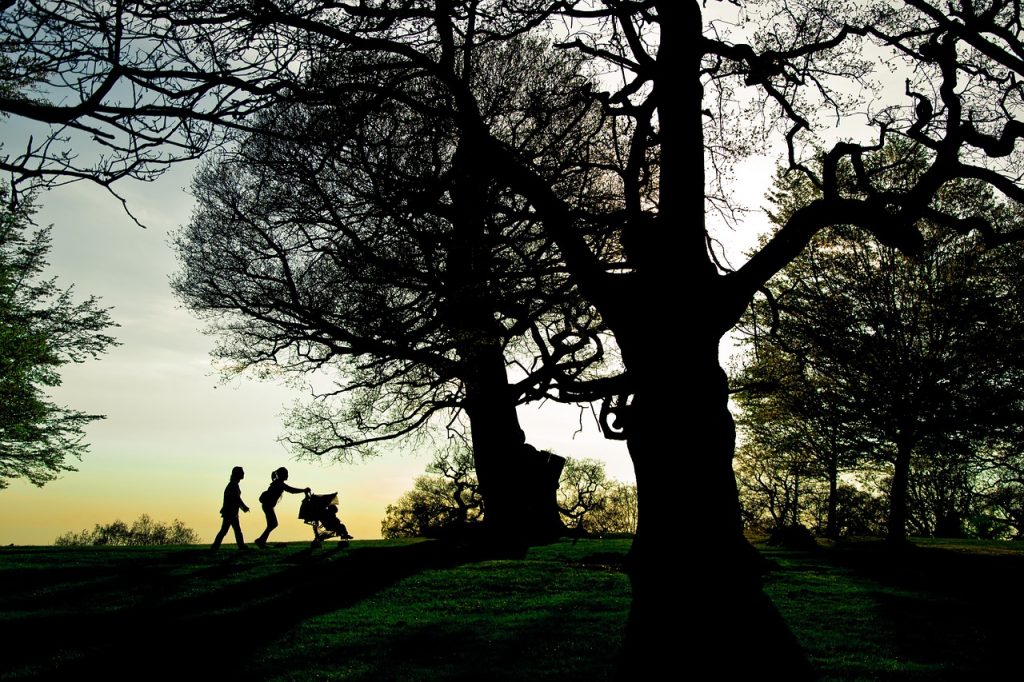 South London
Battersea Park
With fancy landscaping, pleasure gardens, a zoo, a sports arena and a peace pagoda, Battersea Park has a huge amount going for it. Add to this some stunning river views and London's only GoApe venue, you're no doubt wondering just why you haven't visited this incredible park yet. You can do so right now by heading to either Battersea Park or Queenstown Road stations.
Wimbledon Common
Wimbledon is, of course, best known for its annual tennis tournament, however, you can enjoy your champagne and strawberries equally well on the popular Wimbledon Common (and considerably cheaper too). Featuring grassy areas for sunbathing and picnicking, nature trails and even its own windmill, Wimbledon is a must visit next time you find yourself in south London. You can get there from Wimbledon and East Putney stations.
Crystal Palace Park
Surrounding the Crystal Palace Exhibition building, the park is one of the most popular ones in London, especially among children. With lifelike dinosaur statues and a maze it makes for a great pleasure ground for the whole family. Apart from these activities, there are also beautiful gardens, lakes, and a concert bowl.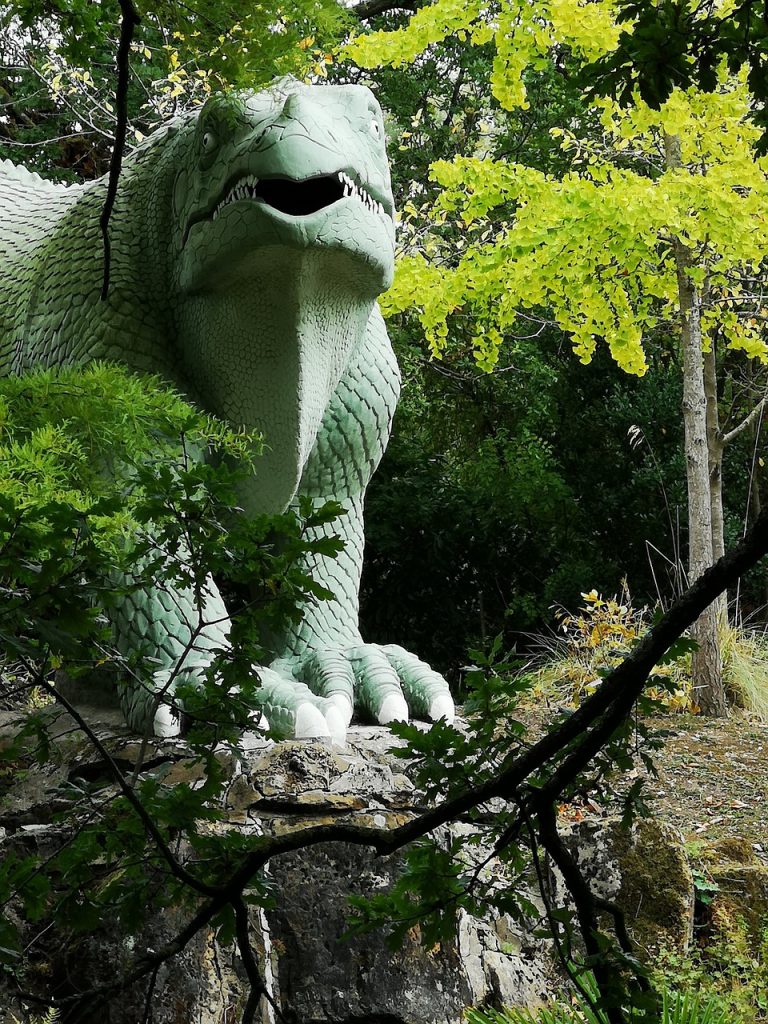 These are just some of the beautiful parks in London, whether you're looking for a stroll, a picnic or you're after taking part in some sporting activities. The moral of this story is that, when it comes to open spaces, there's so much more to London than Hyde Park – although that famous central London landmark is, of course, well worth a visit.