Things to do with the kids in Croydon
__________________________________________________________________
Keeping Kids Entertained In Croydon
With the school Christmas holidays less than two months away, it can often be a challenge to keep the kids occupied during the two-week break.  Although Central London offers a plethora of activities for parents and children, prices can be prohibitive – particularly during this expensive time of year.  Less than ten miles from Charing Cross, Croydon is fast becoming the go-to destination for those looking for less crowded, family-friendly and less expensive ways of entertaining the kids.  At KK Removals, we've seen a surge in customers relocating to Croydon to take advantage of the many attractions that this up and coming town has to offer.   We've put together our guide to some of the best, fun activities in Croydon for children and young people. 
Croydon indoors
The English weather can be unpredictable – many an outing has been scuppered due to the cold, rain, sleet or snow.  Thankfully, Croydon has several indoor activities to keep kids, or the whole families occupied on wet days.  Here are some of our favourites: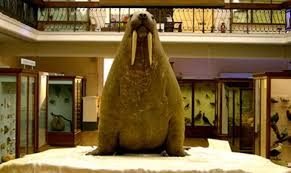 If your kids aren't easily impressed, we reckon that a giant stuffed walrus will do the trick.  This is just one of the many stunning exhibits on display at this incredible museum in Forest Hill.  From musical instruments to an aquarium and butterfly house, The Horniman Museum has plenty to see and do.  On good weather days, children can also take part in an animal walk and nature trail within the grounds of the museum.  The museum is open daily from 10am and 5.30pm, and there is an on-site cafe serving food and hot drinks until 5pm. It's a great addition to Croydon tours taken with the whole family.
If your child is a keen gamer – board games that is – The Ludoquist is the perfect place to while away a couple of hours.  This cafe/bar has hundreds of games for guests to help themselves to, making it the perfect pitstop during a visit to Croydon. Besides board games, you can have great food & drink there, as well. 
Where is it?   100 London Road, Forest Hill, SE23 3PQ
A great way to keep children of all ages happy, this fun trampoline park features dress up 'jumping adventures' for under 5s and a school of trampolining and Bear Grylls obstacle course for older kids.  Prices range from £6 for toddlers to £12.60 for freejumping (note, accompanying parents pay the same price as their child).  The site also has a cafe where families can replace those jumping calories!
The Colonnades, Purley Way, Croydon, CR0 4RQ
Croydon outdoors
On fairweather days, you really are spoilt for choice when it comes to things to do with the kid in Croydon. We take a look at some of the best landmarks in Croydon: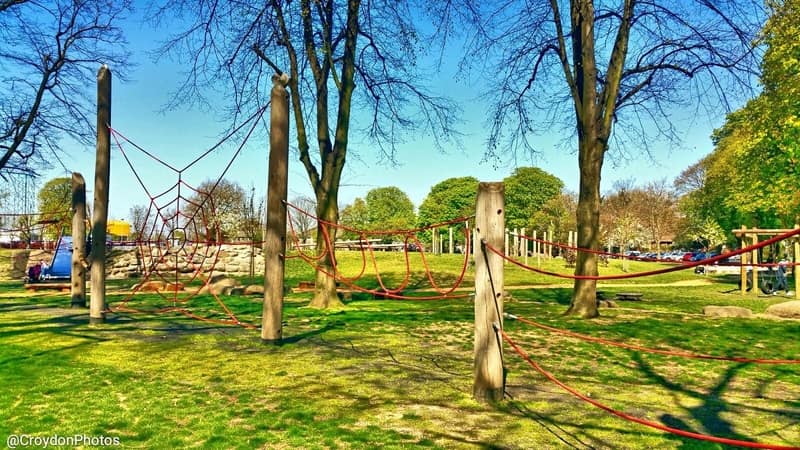 This award-winning one of the Croydon parks offers year-round events for children of all ages, including bat walks, large play area, live music, poetry classes and theatre.  For younger children, a short walk along the River Wandle will bring you to a pond where little ones can feed the ducks. That leaves you to take in the scenery and the 'grammable Victorian bridge. 
Where is it?  Cornwall Road, Croydon, CR0 3RD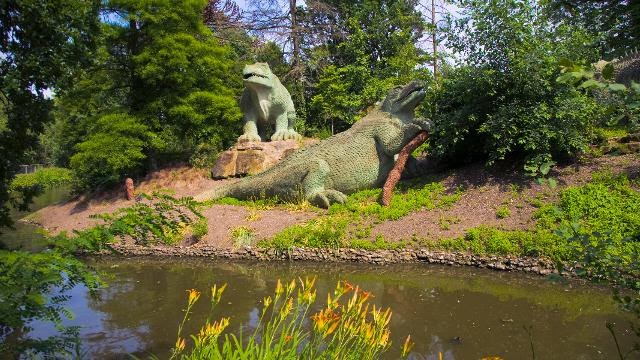 Another one of the parks in Croydon; for the keen biker or skater, Crystal Palace Park is the place to be.  Featuring a BMX track, a skate park and facilities for quad-skating, rollerblading and scootering, it provides fun for the whole family.  The park also contains a museum, an urban farm and a maze.  Make sure you don't miss the dinosaur sculptures in the 'Dinosaur Court'. 
Where is it?  Thicket Road, London, SE20 8DT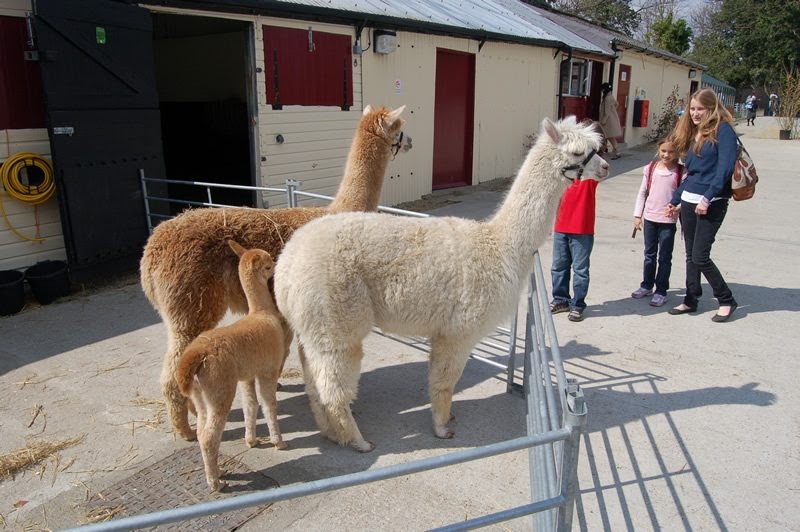 For the mini animal lover, Crystal Palace Farm is one of the best city farms around.  Children can meet – and learn about – lots of different animals, including Shetland ponies, pigs, rabbits, goats and chickens.  Kids and parents can even (if they're brave enough) handle snakes and lizards in the Exotics Room.  The farm is open from midday to 4pm every day except Wednesdays. 
Where is it?  Crystal Palace Park, Ledrington Road, SE19 2BS.
If you can't drag your son or daughter away from their phone, this high-tech nature trail is the perfect solution.  The track uses your phone's GPS feature to explore and learn about wildlife by scanning QR codes along the route. The 5.1-kilometre loop takes in wildflowers, grasslands and animal life along the way. Best of all, it's completely free!
Where is it?  Croydon, London, CR5 1DA
Croydon offers some ideal locations for kite flying including Lloyd Park, Purley Way West and the old Croydon Airfield.  Encourage kids to get away from their screens by introducing them to The Kite Challenge – one of many challenges to explore on Croydon Council's 'Go Wild' brochure.  Other fun challenges and games include 'Find a hedgehog', 'Go bird watching' and 'Find your way using a map and a compass.
Where is it?  Old Croydon Airfield, Purley Way, Croydon, CR0 0XZ
Finding things for kids to do during the holidays needn't be arduous – or expensive. Family fun is a straightforward thing to get in Croydon. With a significant number of cheap and free fun indoor and outdoor attractions to choose from, Croydon is your oyster when it comes to banning 'I'm bored!'
Suppose you're looking to make a move to Croydon. In that case, KK Removals can make the whole process quick and stress-free with our full and comprehensive range of removal and storage services.