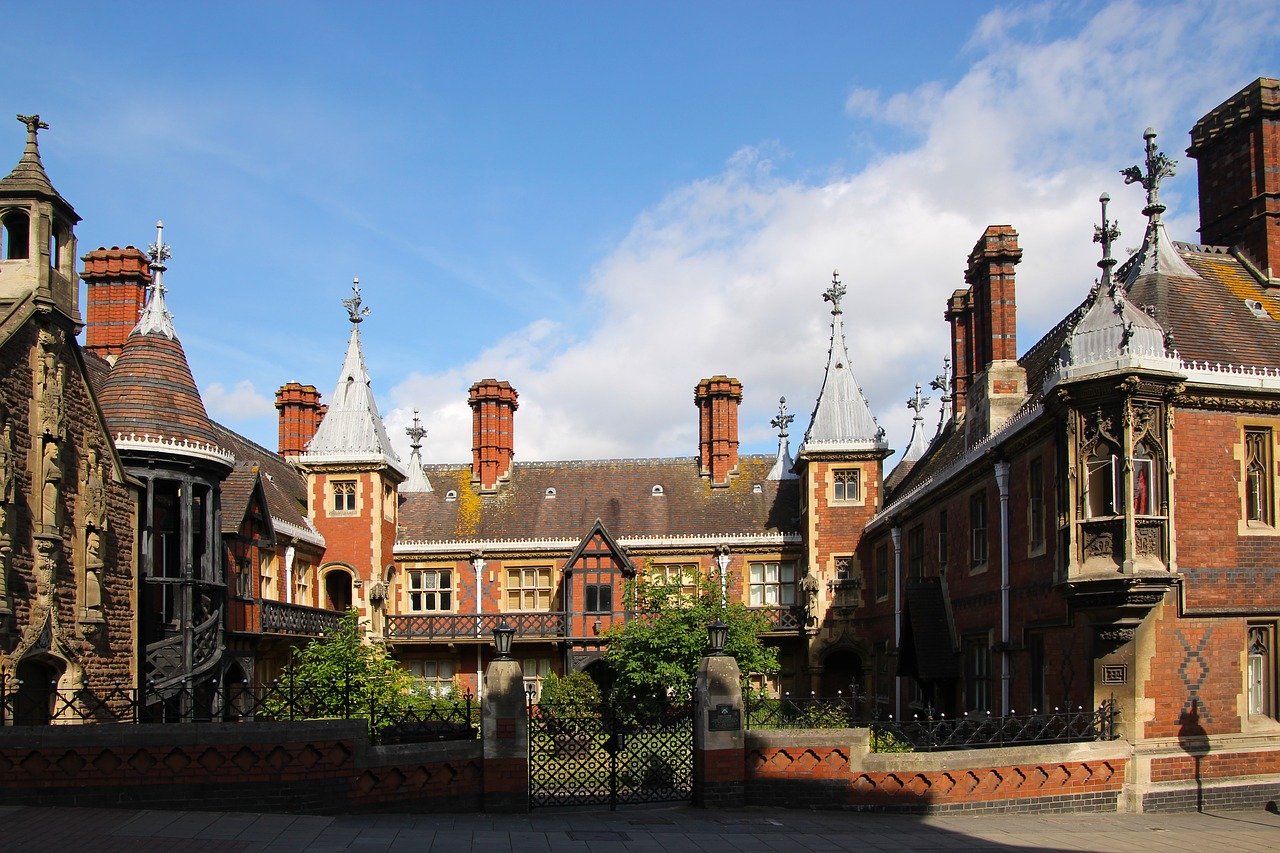 Do you want to live in Penge? This is the question that many people are asking themselves when they move around London. The answer is always yes, because this neighbourhood has everything you could ever need for a quality lifestyle. Whether it's one of the beautiful parks or friendly neighbours, Penge will have something for everyone! In this blog post, we will explore what life is like in Penge and how it can be your new home!
Penge History
Penge comes from the Celtic word Penceat, meaning 'edge of wood' Before the arrival of the railways, Penge had very few residents. Then, in the 1800s the area expanded to offer better connections to the rest of London. During the Victorian era the area was known as a sought-after suburb because of its railway connections to Victoria. The same railway line remains to this day, with Penge being used in some parts of the same way today. Penge was once considered the most popular suburb in London thanks to railway links to Victoria. In 1900, Penge was named an urban district, though it was abolished in 1963 to form the London borough of Bromley.
Currently, Penge makes the case for one of the best neighbourhoods in southeast London. Great travel links and good local community gives Penge an advantage on the market. Add-in affordable rents and an excellent position, the area offers an excellent location to live in.
Penge Travel
Penge East Station and Kent House offer direct services to Victoria and St Pancras. From here, you can hop on Jubilee Line and Canary Wharf in less than two minutes. Penge West has trains to London Bridge and Victoria, while the Overground Line serves Canada Water. The Penge area is located in travel Zone 4 and is in travel zone 4 at Penge's Travel Zone. A train takes more or less 17 minutes to get to Central London. It's worth knowing that the train to West Croydon often gets sent to the Crystal Palace Station.
Penge on a map
Lying within the South East London, the town is located on the borders of the London borough of Bromley and Lewisham and has a border with Croydon to the west.
Who lives in Penge?
Around 58% of residents rent their home in the SE20 postcode in Penge. Penge has a population of around 20,000 and the median age is 36.
Renting and Housing in Penge
Penge is made up of apartments for rent in purpose-built buildings or period homes. Expect to pay around £1,000 per month for one bedroom in one, two and three-bedroom homes. A two-bedroom home in Penge can rent out for around £2,250 per month. A three-bed home in the area is expected to rent out at about £3,700 a month.
Finding an apartment in Penge is a breeze! Whether you're looking for one bedroom or three bedrooms, it's possible to find something that matches your needs. It's also common to find properties with rent prices that are below the market price in other parts of London. This makes them perfect for those who are struggling with affordability. One bedroom flats go for around £270,000 while two bedroom flats will set you back about £407,000. Three bedrooms in Penge are available for around £475,000 – a steal!
Work in Penge
Penge, just like any other part of London, has plenty of job opportunities. Local businesses are always looking and the area offers a number of opportunities for those seeking jobs. A lot of these companies are also located in Penge, meaning you can work close to home if that's what you're looking for!
Penge Schools
Harris Primary Academy Crystal Palace, Malcolm Rd, London SE20 8RH, United Kingdom
Penge Community Pre-school, Anerley Methodist Church, Oakfield Rd, London SE20 8QA, United Kingdom
St Johns Church of England Primary School, Maple Rd, London SE20 8HU, United Kingdom
Harris Primary Academy Kent House, High St, London SE20 7QR, United Kingdom
Is Penge a nice place to live?
Penge offers something for everyone! If you're looking to rent, Penge is a good choice because of the affordable prices. It's also perfect if you want to commute into London with ease thanks to excellent connections via rail and tube. There are plenty of jobs available in the area too so it would be difficult not find work as well as many schools serving Penge residents (from nursery level up!). Overall, the residents seem to like it in Penge.
Things to do in Penge
Alexandra Nurseries in the town is one of those green shoots in Penge High Street. Penge Food Centre in the High Street is a first-class grocers with Lidl and Sainsbury's. The nearby Croydon canal is the last section of the canal, and Betts Park has a children's playground, skateboarding facility. The nearest council-owned swimming pool is Crystal Palace's National Sports Centre, which has a rare 50-metre pool and outdoor beach volleyball facility. A visit to see the film at the cinema requires a visit to the cinema in Beckenham or Bromley.
Crystal Palace Park
As one of the biggest in London, Crystal Palace Park has a lot to offer. Plenty of green space for one. On top of that, you can take your kids to see some dinosaur statues, or walk into the maze with them. Apart from that, there's a great museum, a boating lake, and Italian terraces for you to admire.
Bridge House Theatre
If you're looking for a theatre to get your fix in the Penge area, Bridge House is the place for you. Unlike other theaters that are charging West End prices, they offer the same performance quality at a much lower price! Not only that, it's been ranked one of the top 4 best theatres in London according to Trip Advisor reviews.
Southey Brewery
The Southey Brewery, located in Penge, offers a local beer that's perfect for the SE20 locals. It's got a variety of craft beers and delicious food dishes that are made locally and using fresh produce from SE20-area farmers and producers. The brewery also offers beer delivery services. Talk about convenient!
The Shop Revolution Marketplace
The Shop Revolution Marketplace (TSRM) is a market place and local hub located in Penge, south London. TSRM hosts lots of unique events like poetry and craft nights, with all the items they sell produced by independent designers and jewellery makers.
Cherry & Ice
Cherry & Ice is a café that specializes in delicious ice creams and milkshakes. It has the nicest staff, always welcoming and making the visitors feel at home.
King William Naval Asylum
Sitting in St John's Road, the King William Naval Asylum or Queen Adelaide Almshouses, built by the Queen Adelaide, are a testament to the architectural style of the 19th century's London. It's privately owned now, with flats occasionally going on sale.
South Norwood Lake
An artificial body of water from the Croydon canal, the South Norwood Lake lies just south-west from Penge. There's plenty of wildlife there, as well as a bowling green, tennis and basketball courts, football pitches, a cricket pitch, a playground and a trim trail nearby.
Move to Penge with KKRemoval!
KKRemoval offer packing services, van hire with driver and storage facilities to help you move from one place to the next. We also provide other moving accessories like wardrobe boxes and furniture pads. We also offer services for office removals, which includes packaging, labelling, loading, transporting and unpacking.
KKRemoval can provide our customers with a dedicated project manager who will oversee your entire move from start to finish.